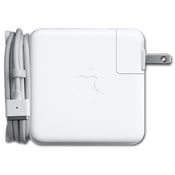 Apple are known for their well-designed products, often aesthetically pleasing, and sometimes functionally innovative as well. The design of the MagSafe Power Adapter reveals the great deal of thought that had gone into its product development, and with its extension attachment and other features, it is quite the versatile charger as any MacBook user will […]
Continue reading...

As powerful as the MacBook Pro already is, one of the best and quickest way of upgrading and improving performance is by increasing RAM. RAM, or Random Access Memory, can be imagined to be the size of your workspace or office table. The bigger your RAM in bytes, the bigger your workspace, the higher the […]
Continue reading...

For some silly reason, Apple products are very sensitive to water, at least more sensitive than their PC counterparts. I've never had problems with my HP and Dell laptops even after having used them for nearly a decade, at times in places with high humidity such as in the bathroom and by the swimming pool. […]
Continue reading...