It was certainly to my dismay (as well as many others) to learn that Apple did not include a fast charger with the latest series of iPhones in 2018, i.e. the iPhone XS, XS Max and XR.
"…a cheaper and more affordable solution to enable fast charging on my new iPhone XR."
Each of these phones come with a standard 5W charging brick as standard, and one could understandably be disappointed that a simple accessory like this could be excluded from a premium product such as these latest iPhones. Especially when these come as standard for Android phones as early as the Samsung S7 Edge two years ago.
The included standard charging brick takes as long as 3 hours to fully charge the iPhone from a depleted battery, and by today's standard of smartphones, is considered unreasonably long.
Fast charging capability is available with the iPhone 8 and later, and to enjoy fast charging, one is required to purchase Apple's 29W, 30W, 61W, or 87W charger (which are designed to power the newer MacBooks) as well as a USB-C to Lightning cable.
The Official Fast Charger from Apple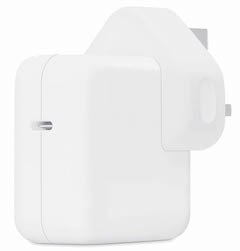 With this setup, a completely depleted iPhone can be charged up to 50% battery life in 30 minutes.
Note that the fast charging only happens in the first 50%, and the remaining 50% will take longer than 30 minutes to complete. The purpose of fast charging is to enable the iPhone to provide hours of use with just the first 30 minutes of charging.
However, this comes at a cost. A 30W USB-C power adapter costs $49.00 and a one-metre USB-C charge cable costs $19.00. Surprisingly, a two-metre cable costs the same.
All in all, one would need to spend an additional almost $70 just to have fast charging facility, after having spent on average a four-digit sum on the phone.
That, to me, seems like a crazy amount to spend on a fast charger. Then again, spending a four-digit sum on the 256 GB iPhone XR isn't exactly that sane either, so I am in no position to judge.
LDNIO Fast Charger for iPhone – the Cheaper Alternative
Still, I was determined to source a cheaper and more affordable solution to enable fast charging on my new iPhone XR.
I bought two different products to this end, and the one which I will discuss in this article is the LDNIO 30W 2-USB Auto-ID Home Charger with QC3.0.
N.B. The LDNIO Fast Charger that I purchased and review in this article comes with a fast charging Lightning cable.
However, the links provided here and at the end of this article are for the Android version as the iOS version is not available on Amazon at time of writing. With the exception of the cable type, both versions of the charging adapter are exactly the same.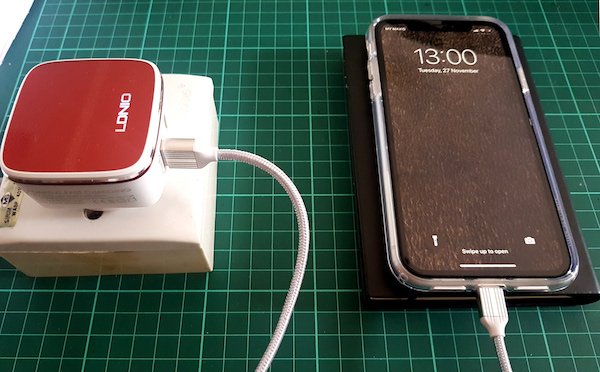 The screenshots below show the charging progress at the set time intervals. The records below start at 13.00 hrs (1.00 pm) after the iPhone XR had been depleted down to 1% battery life.
The increase in battery life percentage is recorded with the time shown on the lock screen below: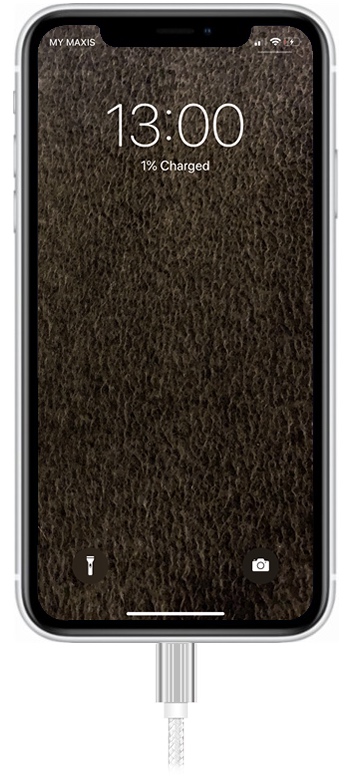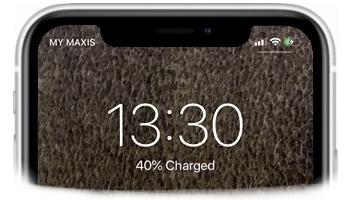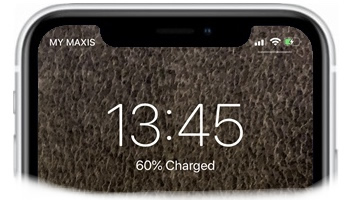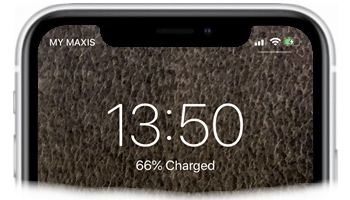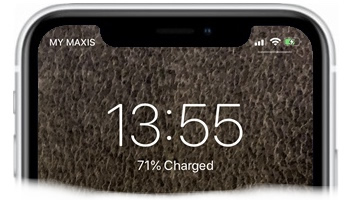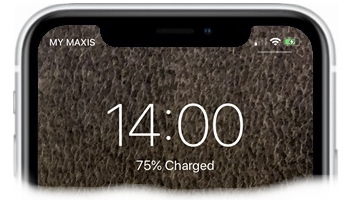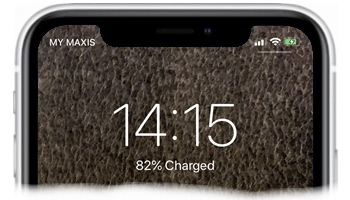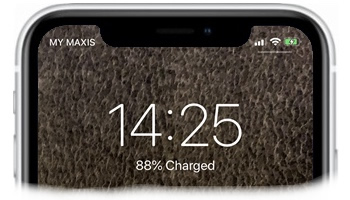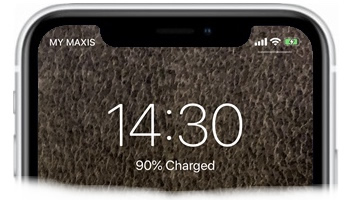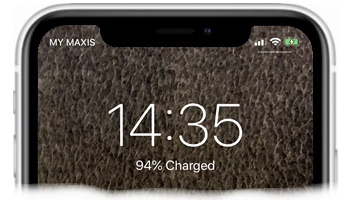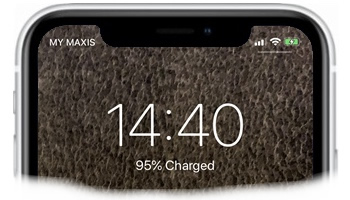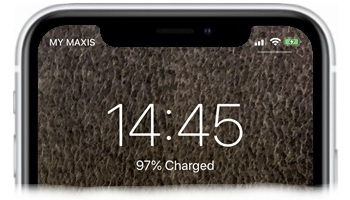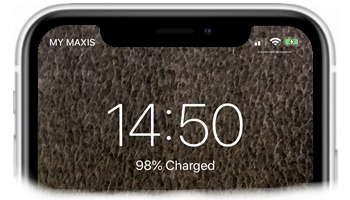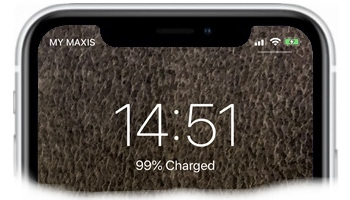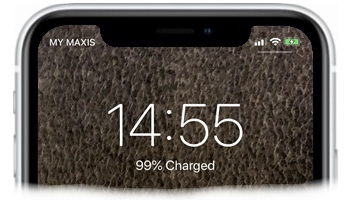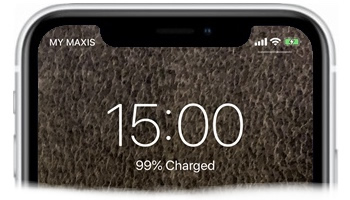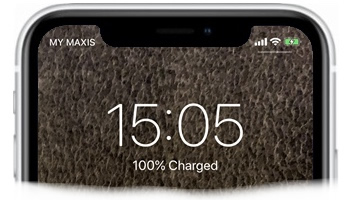 Making Sense of the Results
Based on the results above, a graph of charge progress (%) against elapsed time (mins) is plotted as given below:
The following observations were noted:
The fastest charging occurs within the first 45 minutes reaching 60% charge (red line), at the average rate of 1.33% per minute.
Charging slows down slightly after 45 minutes, reaching 94% in the next 50 minutes (yellow line), at the average rate of 0.68% per minute.
Charging slows down further, reaching 99% in the following 16 minutes (green line), at the average rate of 0.31% per minute.
The last mile from 99% to 100% took the longest time of 14 minutes to reach (green line), at the average rate of 0.07% per minute.
The variation in the charging rates over time above is typical of most fast chargers in the market, where most of the charge is reached in the first 30 to 45 minutes of the charging duration, to provide as much usage time as possible within a short initial charging period.
Charge controller circuits and temperature sensors within smartphones control the amount of voltage and current delivered to the battery during the charging process in order to optimise the longevity and health of the lithium-ion battery.
Also, fast charging occurs only when the phone is charged when the battery is at below 60% charge. At 80% and above, the rate of charging is at about the same rate as a normal charger.
Conclusion
"Made of fireproof material, the ABS body shell of the LDNIO Fast Charger supports high temperature resistance and flame retardation of up to 750oC…"
The LDNIO Fast Charger for iPhone may not yield the same results as the official Apple fast charger, but it provides rapid charging at less than half the cost.
More importantly, it's an effective fast charger that works without any problems.
The LDNIO Fast Charger offers two USB ports, the first with Qualcomm 3.0 Quick Charge standard output of 3.6V – 6V = 3A / 6V – 9V – 12V = 1.5A, and the second with an Auto-ID output of 5V = 2.4A, all in all operating at a maximum total power of 30W.
The LDNIO Fast Charger for iPhone operates with an input voltage of 100 – 240 V a.c. 50 – 60 Hz at 500 mA max, making it suitable as a travel charger at countries with different input voltages. At 5.1 x 2.4 x 2.2 inches and 8.8 ounces, it is also light and portable enough to be carried anywhere.
The LDNIO Fast Charger comes with a one-metre braided fast charging cable. You may purchase the LDNIO Fast Charger here on Amazon, but note that this model comes with a micro-USB cable that works for Samsung and most Android smartphones. You will need to buy a fast USB-A to Lightning cable to work with the newer iPhone models (see further below).
Please see links below for other fast charging solutions for your smartphone devices.
---
GET IT
FAST CHARGING SOLUTIONS FOR iPHONES AND ANDROID SMARTPHONES
FAST CHARGING LIGHTNING CABLES FOR NEW iPHONE MODELS
FAST CHARGING MICRO-USB CABLES FOR SAMSUNG AND ANDROID SMARTPHONES
WIRELESS CHARGING PADS FOR NEWER iPHONES AND ANDROID SMARTPHONES