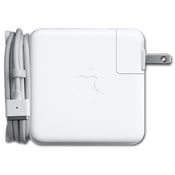 Apple are known for their well-designed products, often aesthetically pleasing, and sometimes functionally innovative as well. The design of the MagSafe Power Adapter reveals the great deal of thought that had gone into its product development, and with its extension attachment and other features, it is quite the versatile charger as any MacBook user will […]
Continue reading...

Alright, let me start by highlighting this: the following article was written in March 2014. Why should this come as a surprise? Because, the Sony VAIO PictureBook PCG-C1MV is a highly portable laptop which found its way into the market all the way back in…September 2001! I know it sounds crazy – why write about […]
Continue reading...

As powerful as the MacBook Pro already is, one of the best and quickest way of upgrading and improving performance is by increasing RAM. RAM, or Random Access Memory, can be imagined to be the size of your workspace or office table. The bigger your RAM in bytes, the bigger your workspace, the higher the […]
Continue reading...

For some silly reason, Apple products are very sensitive to water, at least more sensitive than their PC counterparts. I've never had problems with my HP and Dell laptops even after having used them for nearly a decade, at times in places with high humidity such as in the bathroom and by the swimming pool. […]
Continue reading...

Personally, I don't think very highly of netbooks. They run on 1GHz Intel Atom processors, and crash and hang often at the early sign of demanding use. Nevertheless, they are cheap and affordable for students to own. Or for poor parents to offer their children an ounce of IT education. A high school student recently […]
Continue reading...

You're using your PC and you find that the time and date at the bottom right of your monitor aren't those of today. You open up your favourite internet browser (Internet Explorer, Google Chrome, Mozilla Firefox etc.) and find that there is a security certificate problem with a message such as the following: There is […]
Continue reading...