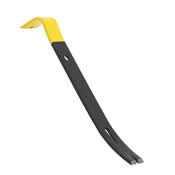 If you've clicked a link to this article thinking it's about the Wonderbra, well…it's not. The right link to Wonderbra's website is here. No, this is about the Stanley Wonder Bar II! And yes, I'm talking about Stanley, the company that makes quality hand tools. It'll be decades or centuries even, before Stanley make their […]
Continue reading...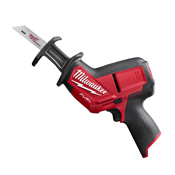 "Drills and saws may be operated for long duration at a time, and the move to go brushless may well be justified, despite being twice the price of the older brushed motor version. At least, that was my rationale." Milwaukee recently released the Fuel or brushless motor version of the older M12 Hackzall Recip Saw, […]
Continue reading...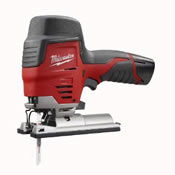 If you do hole cut-outs in countertops and cabinets often, a jigsaw is a sure way to go. I've used my nearly decade-old Black & Decker KS630 Jigsaw for these jobs in the past, and have recently replaced it with a new Milwaukee M12 Jigsaw. I've decided to go cordless for reasons of convenience, and […]
Continue reading...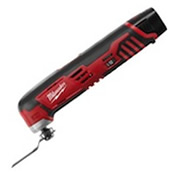 A multi-tool is something I didn't expect to buy, at least I've not thought of a use for it, until I saw one in action. The way it handles plunge cuts into various materials is amazing, and one can already envision the many ways a multi-tool would make light of work which would otherwise become […]
Continue reading...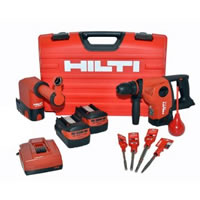 "I have been collecting power tools for a while now, for DIY jobs every now and then, capable of tasks of all sorts here and there…" I have been collecting hand tools since 1992, and power tools since the early 2000s. However, I have acquired more power tools in these last few months than I […]
Continue reading...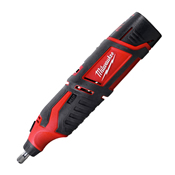 The Milwaukee M12 Rotary Tool is a lithium-ion battery-powered high-speed rotary tool which has now replaced my trusty corded Black & Decker as I move towards cordless power tools for convenience. This particular model is the 2460-20, i.e. without the battery and charger. This is one of the reasons I love being on the M12 […]
Continue reading...

After some time, you may find a leak in the bottle trap under your sink. Sometimes the leak occurs at the joints between the bottle trap and adjoining pipe to the wall outlet, but in most cases the leak is usually found between the bottle trap and the sink drain hole. This is often due […]
Continue reading...

Recently I have had to replace the ceiling fan in my living room due to a faulty motor. With the very low prices of ceiling fans these days, it makes more sense to replace it outright, rather than to have components of it repaired, without knowing how long the appliance will last. I took the […]
Continue reading...

If you think professional plumbers can get the job right for you, think again! When it comes to your own home, no one is going to be quite as meticulous as the owner – you. When I bought my first condo property, I needed someone to reroute the drain piping as I had wanted to […]
Continue reading...

Front-loading washing machines are generally considered better than their top-loading counterparts amongst housewives and home owners, for reasons which we will not debate over in this article. While features such as better efficiency, lower water usage, and less wear and tear on the laundry all make for very good reasons, the main reason I went […]
Continue reading...

Installing a ceiling fan seems like an intimidating task. A few questions usually come to mind: "Can I really DIY this?", "What if it doesn't work", "Will I wreck something along the way?", "Will the fan fall off the ceiling on my head?", and a host of other questions. Truth is, we often don't even […]
Continue reading...

Surface cracks on walls are a common sight, even with new houses and buildings. I encountered this at a condominium at Mont Kiara recently, and needed a quick and simple fix. They say lazy people always come up with the simplest and shortest way to a solution, and being a darn lazy bloke, I guess […]
Continue reading...