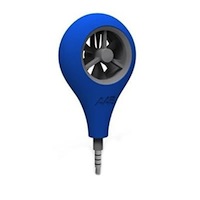 "…it's just a fascination for devices that extend, detect, display, flicker, beep and respond in many such ways with every change of the environment." Measuring instruments…these are things people seldom regard as collectibles, simply because they are usually used as equipment for work. While I do use some of these in my work, the measuring […]
Continue reading...

The Elements: A Visual Exploration is a comprehensive reference app for elements of the periodic table. If you are a student aiming to get a better understanding of the periodic table or have a fancy for minerals and elements found on Earth, this visual approach by Theodore Gray, co-founder of Wolfram Research, Inc. should be […]
Continue reading...

The Chemical Touch Lite Edition is a free periodic table for the chemistry student and people working with the elements. TCT Lite is the ideal periodic table for the user who enjoys colour-coded reference. Numerical data for mass, density, melting point, boiling point, radii and electronegativity for each element is indicated by colour codes tallied […]
Continue reading...