Ultimate Ears call this the sonic equivalent of sitting in the world's best recording studio, and they are right!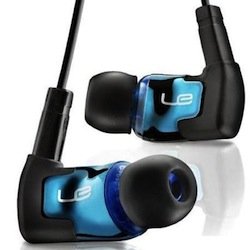 I finally settled on the decision to buy a set of Ultimate Ears triple.fi 10 Pro as an upgrade after having used its junior counterpart the Ultimate Ears super.fi 3 Studio for a number of years now. At the retail price of almost RM1,100.00 (RRP USD399.99) they really needed to be convincing enough.
I tried them out at a headphone shop once, but that was a long time ago and I don't remember them making such an impression. I felt then that the super.fi 3 offered better performance for the money, but deep down there was a hidden yearning to own these triple-driver in-ear monitors.
Triple-driver, you say?
Unlike conventional earphones which feature only a single driver in each bud that outputs the entire audio range, triple drivers consist of three speakers in each earbud, a balanced armature each to handle the treble, midrange and bass frequencies.
That way, each speaker has a dedicated responsibility without the other frequencies getting in the way, providing for better soundstaging and separation of vocals and instruments in the end result.
I have always considered myself an audiophile, and to an audiophile, this is of paramount importance.
The Who's Who of Ultimate Ears user, in alphabetical order, include: Aaron Neville, Aerosmith, Air Supply, Al Jarreau, Anne Murray, Bette Middler, Bryan Adams, Boyz II Men, Christina Aguilera, Cliff Richards, David Bowie, Def Leppard, Don Henley and The Eagles, Earth, Wind & Fire, George Michael, Guns N' Roses, Il Divo, James Taylor, Josh Groban, Julio Iglesias, Kanye West, Katharine McPhee, Kelly Clarkson, Lady Gaga, Lauryn Hill, Limp Bizkit, Linda Ronstadt, Linkin Park, Lionel Richie, Madonna, Mariah Carey, Maroon 5, Meat Loaf, Metallica, Michael Bolton, Natalie Cole, Norah Jones, Oasis, Olivia Newton John, P Diddy, Patti LaBelle, Radiohead, Ricky Martin, Rod Stewart, Ronan Keating, Sarah Brightman, Scorpions, Sheena Easton, Stevie Wonder, Taylor Swift, Tina Turner, Toni Braxton, U2, Van Halen, Van Morrison, Yanni, Zucchero…the list goes on! If it's good enough for Aaron Neville, it's certainly good enough for me!
SPECIFICATIONS:
Freq. Response: 10 – 17,000 Hz
Sensitivity: 117 dB/mW
Impedance: 32 ohm
Noise Isolation: 26 dB
Weight: 0.6 oz / 17.0 g
Cord Length: 46 inches
Colour: Metallic Blue
The Ultimate Ears triple.fi 10 pro had a competing product from Shure – the SE500PTH, and eventually the SE535 series.
From my eventual tests with the Ultimate Ears triple.fi 10 pro as well as reviews I have read on the Shure SE535, I suspect the Shure has a more balanced output and generally better sound signature.
Having used an Ultimate Ear product in the past, I was comfortable with this brand, and you could somehow say brand loyalty debilitated my senses in a foolish way and kept me from experimenting with other similar products from competing brands.
Anyway, these are expensive toys that at my income level, I don't have the luxury nor the capacity to experiment, preferring to play it safe with the tried and tested.
After all, Ultimate Ears are the choice of 75% of the world's top touring musicians – you can't really go wrong with these! These monitors are tuned to be sonically accurate and musically impressive, as I have come to appreciate. Let's get down to business – allow me to proceed with the unboxing:
Unboxing the Package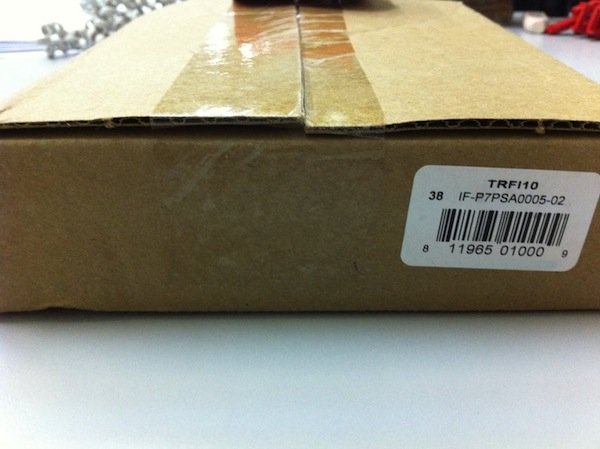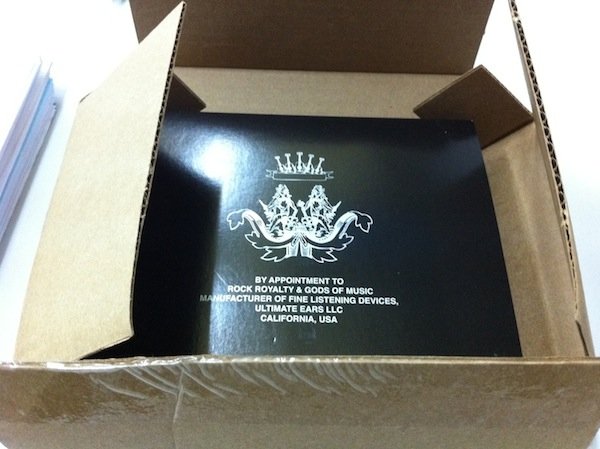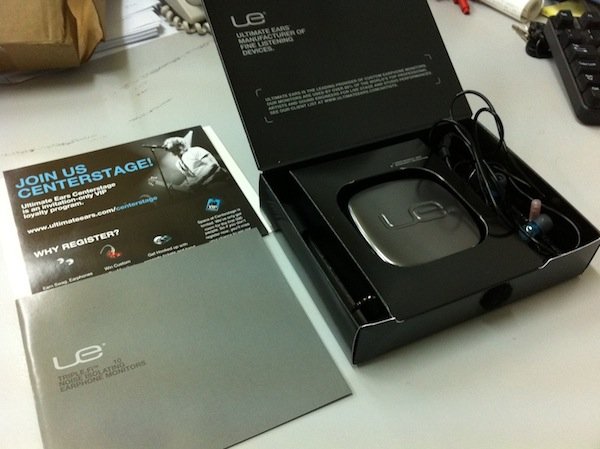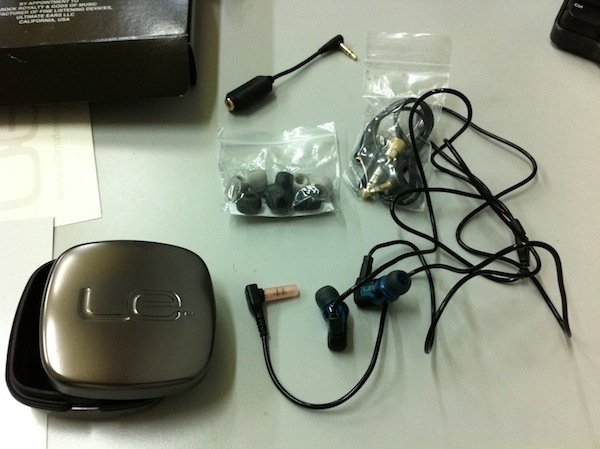 The Construction, The Features, The Experience
I will reproduce in the following paragraphs more or less the original write-up by Ultimate Ears on this top-of-the-line product, as it couldn't be more delightfully described! I will add some descriptions of my own based on my own test experience.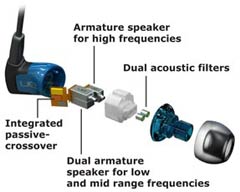 As mentioned earlier, the Ultimate Ears triple.fi 10 pro are truly studio-grade in-ear monitors with triple armature speakers (see right).
A patented technology with the low, mid and high frequencies directed to each of the three speakers in each ear, you will hear every layer of sound, nuance and detail of a performance – the musician's breathing, fingers sliding across guitar frets, the echo of the hall, the smacking of saliva-laden lips of a sultry vocalist – all of these as if the performance was happening live in your presence.
Ultimate Ears call this the sonic equivalent of sitting in the world's best recording studio, and they are right!

The triple armature speaker design is integrated with a passive crossover that directs the correct sound frequencies to the appropriate speaker. Audio filters shape the sound for the closest experience to custom personal monitors available, tuned to provide a three-dimensional soundstage that makes you feel as if you are sitting in the best seat of the concert hall, thus immersing yourself to the energy and emotion of a live performance.
Get It On eBay
---
A set of ear cushions of varying shapes and sizes (see left) cater ears of all sorts, providing a secure seal that blocks external noise by up to 26 dB, further enhancing the sonic experience.
It is such a good seal that you will barely be able to hear conversations taking place around you, and when the music comes on, the physical world around you becomes oblivious.
And this is what I heard…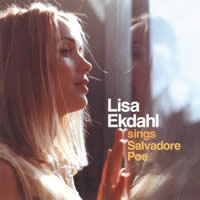 This is no doubt an excellent pair of in-ear monitors, almost living up to the price you pay for them. The UE triple.fi 10 pro has a relatively pronounced midrange, with strong bass (stronger than the UE super.fi 3 studio) but a rather subdued treble, the least prominent of the three frequency ranges, so much so that it bordered on annoying when trying to enjoy the vocals of a live track.
Running this on my favourite test track "Only You" by Lisa Ekdahl from her album "Sings Salvadore Poe" (click on CD cover at right or see link below), the singer often seemed like she was standing behind the instruments, which is not how I would imagine the stage setup to be. Or how I would like it to be.
While the sound quality emerging from these monitors is deep, rich and full, the balance is somewhat off and biased towards the lower frequencies.
Nevertheless, sound separation remains realistic, distinctively placing all instruments and musicians where they should be on stage laterally from left to right, but not favourably depth-wise from front to back.
Still, you'd want to throw as many tracks to these monitors just to hear how they would sound coming out of them, and it can get pretty addictive!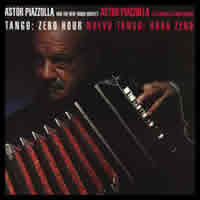 However, the relatively weaker high frequency does not help to make instruments stand out from the accompaniment, especially with solo string instruments like guitars and violins. For these instrumental tracks to emerge in a more engaging manner, the UE super.fi 3 studio or super.fi 5 pro would be a better choice, especially when tested with another favourite audition piece of mine – Astor Piazzolla's Concierto Para Quinteto from his Tango: Zero Hour album. See other recommended tracks in the links below.
I suspect the problem lies with the cables more than the monitor themselves, as I had once encountered with the super.fi 3 studio. Cables can often be a limiting factor, as even with low- to mid-range HiFi equipment, you never run them with the bundled cables. Specialist cables can do wonders to the overall setup, and a search for a suitable cable will soon be inevitable I'm sure.
UPDATE, 6 OCT 2013: I recently purchased the Galaxy cable by Song's Audio as an upgrade cable with the intention to improve the weaknesses found in the Ultimate Ears triple.fi 10 pro. The findings on the effect of this cable can be read at Galaxy Cable Upgrade for Ultimate Ears.
---
ULTIMATE EARS TRIPLE.FI 10 PRO
ULTIMATE EARS IN-EAR MONITORS
ULTIMATE EARS TRIPLE.FI 10 PRO AND RELATED ACCESSORIES
ULTIMATE EARS REPLACEMENT AND UPGRADE CABLES
THE ALTERNATIVE: SHURE SE535 SERIES and OTHERS
RECOMMENDED TRACKS FOR AUDITION