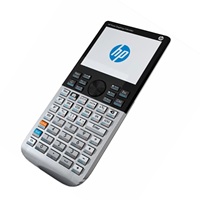 "…these calculators are quite hard to come by that you can't buy them off the shelves anymore. As listed below, you will notice that they were acquired from various countries around the world." You will only see a handful of calculators here, but these items, regardless of their quantity, are considered collections when: the items […]
Continue reading...

There were many loyal and devoted Hewlett-Packard HP48 series calculator followers in the mid-1990s, and I was one of them. These were Reverse Polish Notation (RPN) calculator models that were so powerful, they were banned for examination use in many UK universities (mine included!). This was a legendary calculator in those days, and few today […]
Continue reading...

The Basic iPhone Calculator provides the most basic features of addition, subtraction, multiplication and division, including memory manipulation. No more, no less. It follows the classic design by Braun and does its function well enough, with sufficiently large buttons even for those with clumsy thumbs. Since the second major release of the iPhone OS in […]
Continue reading...