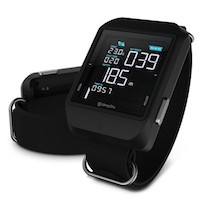 Visiting the recent Malaysia International Dive Expo (MIDE) in Kuala Lumpur on its last day on 31st July 2016 recently, I took home with me a brochure about a new product in the market. I didn't know what the brochure was at that time, and a few days after the Expo, as I was going […]
Continue reading...

WEBB C. BALL, the Founder Webster Clay Ball was born in Fredericktown, Ohio on October 6, 1847. When Standard Time was adopted in 1883, he was the first jeweler to use time signals, bringing accurate time to Cleveland. On July 19, 1891, the General Superintendent of Lake Shore Lines appointed Webb C. Ball as Chief […]
Continue reading...

"To break the rules, you must first master them." Audemars Piguet (pronounced Oh-de-mar Pi-gay), often referred to by its abbreviation AP, is a luxury Swiss Watch manufacture founded by two families from dynasties of inventors – the Audemars Family and the Piguet Family. Jules Louis Audemars (1851 – 1918) and Edward Auguste Piguet (1853 – […]
Continue reading...

As a fairly avid watch collector, I am often asked about the hierarchy of watch brands and manufacture. There are many names which fall in the luxury Swiss watch category that are not well-known to the general public, let alone easy to pronounce. Today I am writing this article to make life a little easier […]
Continue reading...