With the iPod classic being such a portable device, it won't be a surprise that its hard drive could eventually fail or get damaged due to accidental impacts and shocks while in operation during transport. For my iPod classic, it is suspected that the hard drive had failed due to shock when it fell off […]
Continue reading...

"…a high quality and high grade cable which promises to bring out the laid-back high frequencies of the UE triple.fi 10 pro, whilst maintaining its midrange and low frequencies." As mentioned in my review of the Ultimate Ears triple.fi 10 pro in-ear monitors, the treble range and high frequencies were subdued and lacked the punch […]
Continue reading...
This article should be applicable to some of you at this point in time. If you are currently still using the iPod photo such as the one shown at right, chances are that you had bought this 4th-generation music player when it was released way back in 2004, and it is quite likely that the […]
Continue reading...

On the iPhone and iPad, music library is found in the app called iPod, the icon of which is shown at left. On the iPod Touch, the music library is accessed at the tap of the Music icon. Tapping on the iPod icon brings you to your music and video libraries. Depending on how your […]
Continue reading...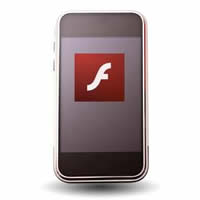 For many years, iPhone users were dismayed that Flash content was not something which was accessible to them on their iOS devices. It is unfortunate as this made the numerous Flash content available online NOT available to iPhone users, which Apple (probably) had a good reason for. Run Flash on iPhone Skyfire Labs released Skyfire […]
Continue reading...