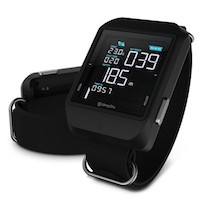 Visiting the recent Malaysia International Dive Expo (MIDE) in Kuala Lumpur on its last day on 31st July 2016 recently, I took home with me a brochure about a new product in the market. I didn't know what the brochure was at that time, and a few days after the Expo, as I was going […]
Continue reading...

WEBB C. BALL, the Founder Webster Clay Ball was born in Fredericktown, Ohio on October 6, 1847. When Standard Time was adopted in 1883, he was the first jeweler to use time signals, bringing accurate time to Cleveland. On July 19, 1891, the General Superintendent of Lake Shore Lines appointed Webb C. Ball as Chief […]
Continue reading...

"To break the rules, you must first master them." Audemars Piguet (pronounced Oh-de-mar Pi-gay), often referred to by its abbreviation AP, is a luxury Swiss Watch manufacture founded by two families from dynasties of inventors – the Audemars Family and the Piguet Family. Jules Louis Audemars (1851 – 1918) and Edward Auguste Piguet (1853 – […]
Continue reading...

Reading a chronograph watch can be as simple as 123, literally…or depending on the dial, as complicated as the square root of 32. It is not difficult, but depending on the watch, it may take a while to figure out. If it is a watch that you wear regularly, you would already be familiar with […]
Continue reading...

Recently, I discovered a discrepancy on worldtime watches – Moscow is shown as a GMT+3 city on some watches, and as a GMT+4 city on others. Initially, upon observing this on a particular worldtime watch, I thought it was an error on the part of the watch manufacturer. A Google search on this issue specifically […]
Continue reading...

A new watch which comes equipped with a deployant buckle (termed DB for short) usually requires a little setting up by its new owner. That is, if it has not already been done by the watch shop staff before leaving the shop. Assuming it has not been done, setting up a watch leather band and […]
Continue reading...

What has the American railroad industry and its history have to do with me? The answer: A Ball watch. All I had wanted to do when I visited a watch shop on Saturday, 29th June 2013 was to get my wife's watch battery replaced. Thanks to a zealous and enthusiastic salesman (and admittedly a weak […]
Continue reading...

Watches with leather straps tend to deteriorate after a few years from sweat and moisture. If you wear such a watch and work daily in an air-conditioned office environment from clock-in to clock-out, the leather strap should last you a good 5 years at least. I wear a leather-banded watch at the office, at the […]
Continue reading...

Ever found your pin-buckled watch a tad difficult to put on, especially when you're in a hurry? At times there is this worry that you might just lose grip and drop it whilst trying to put it on. It would be nice if all watches came fitted with a deployant buckle or clasp buckle by […]
Continue reading...

I have a watch but not just one, It has a dial that shimmers like the sun, It's almost an antique, a few decades now, A Rolex it is, it beckons a wow. Thought I'd start this post with the above 4-liner, followed by a little history about Rolex and their origin as extracted […]
Continue reading...

Longines Quartz Presence Gents Watch I have in my collection a Longines Quartz Presence Gents Watch with a 9-ct gold-plated casing, champagne tone dial and gilt hour-markers. The Longines Quartz Presence Gents Watch consists of a quartz movement calibre L150.4 with a 33 mm diameter bezel. Simple in design, the watch has since lost its […]
Continue reading...

Maurice Lacroix – I had always wanted to own a watch by this Swiss manufacturer since I came across someone wearing one in 2006 when he came over to my office to do a presentation. Over the years, I've kept a close eye over this brand, their releases and developments. A small solid steel emblem […]
Continue reading...