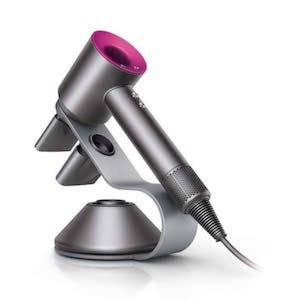 When I first came across the Dyson Supersonic hair dryer, I thought it was something I'd like to have. That is, until I saw the price. At ten times the price of regular hair dryers, this was no ordinary hair-drying contraption. Design-wise, it is beautiful…nothing less you'd expect from a Dyson. I could truly appreciate […]
Continue reading...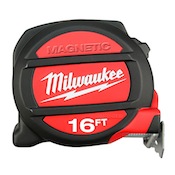 I've used mainly tape measures manufactured by Stanley and Lufkin throughout the course of my career, both at construction sites as well as at home. They work well and are durably-built. You'd think they are about the best tape measures around, until you come across one by Milwaukee! I have the privilege of owning a […]
Continue reading...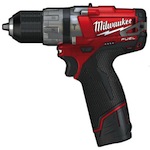 "Red is simply fast and furious! This is no less found in Milwaukee's credo…" There is somewhat of a perceived correlation between the colour red and high performance – from the red of a Ferrari 458 Italia to the red of a Ducati 1199 Superleggera…from the red of Tony Stark's Ironman suit and now, to […]
Continue reading...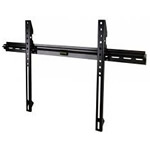 What is there to know about TV wall mounts, really? If you're looking for one, there are a few things to consider before heading out to buy one. I will touch on this shortly. Recently, in an endeavour to remodel my home, I found that the Panasonic Viera Plasma TV which has been sitting on […]
Continue reading...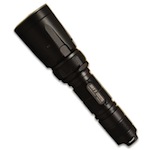 I recently came across a flashlight whilst browsing the web, a flashlight which caught my attention because of its bold claim – a single LED with a maximum output of 960 lumens! I knew then that my 210-lumen Nu-Flare Rebel 90 Flashlight was already very bright, and to come across one which also runs similarly […]
Continue reading...

People are living with ever increasing number of electrical appliances these days, and none more so than found in the living room. What used to be space for only the tube is now occupied by flat panel LED TVs, DVD players, satellite decoders, media players, AV amplifiers and HiFi equipment. With all these appliances in […]
Continue reading...

There are a number of companies producing magnetic paint and primer in the market including Rust-Oleum, Dowling, Krylon, Magnamagic and MagPrime – today I will be introducing a magnetic paint product by MagPaint Europe. Established in 2003, MagPaint Europe is the world leader in building markets for magnetic paint sold in over 30 countries across […]
Continue reading...

Laser rangefinder – a nice thing to have? If you're in the construction industry or simply love DIY projects, a laser rangefinder is good to have. It is an indispensable tool for taking quick and accurate measurements of long distances – simply point, shoot, and read off the LCD display. Last year, whilst I was […]
Continue reading...

I had always wanted to own a handheld label printer but could never find a good reason to buy one, simply because I didn't need to print labels. Recently, with the many complaints I had received over the clutter on my work desk, I decided to pull over a steel cabinet and wah-lah – now […]
Continue reading...

Took me awhile before I decided to settle with a gorgeous suede leather bag from Fossil. Bringing it to work one day, I quickly realised that suede leather is quite sensitive to water, and every little splash of water or drop of rain on its grainy surface can easily leave a mark or stain which […]
Continue reading...

"As I grew older and had a little more money, I began to buy submersible brands such as Streamlight, Pelican, and Underwater Kinetics." The market is full of flashlights these days, ranging from the cheap China knock-offs to premium quality torches from the USA. I was highly fascinated with flashlights as a young boy even […]
Continue reading...

"…looking at its features quickly made me realise that I needed this to charge the myriad of batteries that I use." I have many electronic devices from flashlights to laser pointers, most of which are high-drain and power-hungry – and the only way to run these devices economically is with rechargeable batteries. I use a […]
Continue reading...

If you're having a shower and the water won't flow down your drain and out of your shower cubicle fast enough, or when you're leaving your tap turned on while you're brushing your teeth and the water level in the wash basin just keeps rising, you probably have a problem with clogged drains. The solution […]
Continue reading...