With the earphone jack removed in the newer iPhones, Bluetooth earphones became more a necessity than a luxury. I came across the Wicked Audio Raider at a book fair recently and decided to give it a try.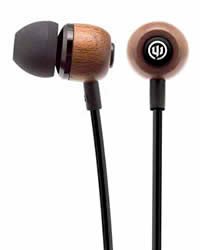 I came across many other Bluetooth earphones at the fair. At the price of under $50, I wasn't setting my expectations high for this one.
The first feature that drew me to give this a serious test was its body which was carved out of walnut wood. As I would later discover, the walnut body goes beyond mere aesthetics.
First, a quick look at the specifications. I know some of you want (read: need) this.
Wicked Audio Raider – The Technical Stuff
SPECIFICATIONS
Driver:
10mm Neodymium
Sensitivity:
101 dB
Impedance:
16 ohms
Frequency:
20 – 20,000 Hz
Housing:
Walnut
WIRELESS CONNECTIVITY
Type:
Bluetooth
Version:
4.2
Range:
32 ft / 10 m
Battery Life:
8 hours
Charging Time:
1.5 hours
As stated on the back of the packaging, Wicked Audio explains that the wood speaker chambers deliver high-resolution sound, producing extremely crisp highs and rumbling lows. Whether this carved dense walnut wood helps to enhance the acoustics or not, I was determined to find out.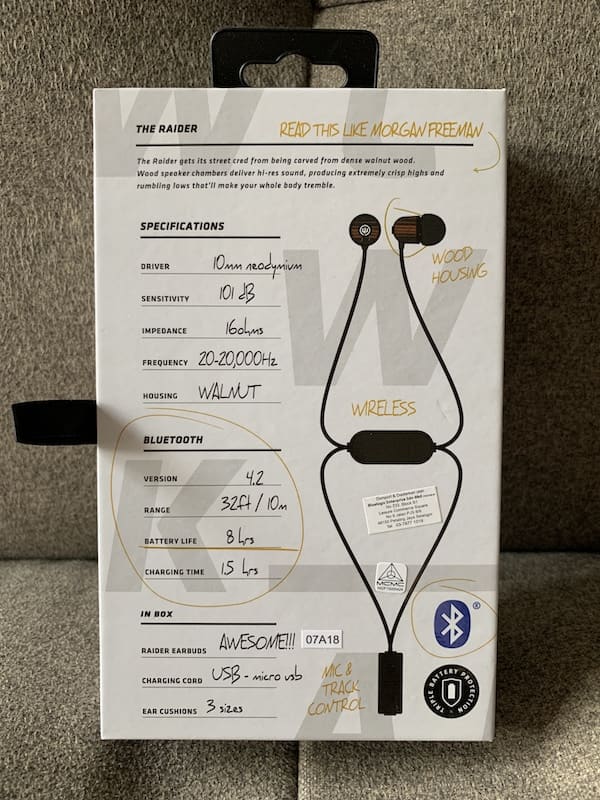 Testing the Wicked Audio Raider
I got a test sample from the sales guy, and promptly connected it to my iPhone XR.
Since getting the 256 GB version of this iPhone, I have begun treating it as my regular iPod and have all my music files in it.
The Bluetooth connection was accomplished quite easily within a matter of seconds. No fumbling with codes or keying in anything – just a confirmation button keypress and you're set to go.
As always, I'd use two audio tracks to test any headphones or in-ear monitors – Lisa Ekdahl's Only You from her Sings Salvadore Poe album (Track 4) for a vocal sample, and Astor Piazzolla's Concierto Para Quinteto from his Tango: Zero Hour (Track 3) for an instrumental sample. I am most familiar with how these tracks sound across multiple earphones I have tested over the years.
Vocal Track Testing
Testing the vocal track first, I found the highs to be rather sweet and full-bodied, and if this wasn't playing in my head through my ears, it would have caused me to do a double take. It was a nudge for me to give it some more serious listening. Usually, I'd only need to listen to the first 20 to 30 seconds of this track for me to decide if I should continue listening, or take them out of my ears and hand them back to the sales guy.
Bluetooth Working Range Test
As I let the track play on, I decided to test the working range of the Wicked Audio Raider. I left my iPhone on the counter, and walked a distance of about 10 feet away from it. This was certainly well below the rated range of 32 feet, but it was enough for me to confirm that the earphones work well under normal circumstances of phone in pocket or on a table within close proximity. As this was at a fair with a huge public crowd, I didn't want to wander too far off from the sales guy. Or from my iPhone.
I didn't want to take this test for granted, as prior to testing Wicked Audio Raider, I was testing the Nakamichi Bluetooth Bone Conduction headphones, and found that even with my iPhone in my left pocket, as I turned my head to the right, the connection would get cut off a little, as if the singer and the musicians had stopped and forgotten their parts to the music. Bluetooth technology has come a long way to close an eye to a flaw like this.
UPDATE:
I tested the Bluetooth working range of these earphones at home and found the range to work well up to 27.7 metres (90 feet) in a straight line of sight before the audio disconnected completely. It far exceeds the 10 m (32 ft) range given in the specifications. This is really more than anyone needs, and it passed with flying colours. Measurement was taken with a
Bosch Laser Rangefinder
.
Instrumental Track Testing
Testing the instrumental track next, I was quite impressed by how free-flowing the treble of the instruments in the recording was. In fact, even the bass was delivered in copious amounts, more than what you'd expect from something as small as the Walnut housing of the Wicked Audio Raider.
The Buying Decision
At this point, I had already decided that I was going to go home with one of these. The more pressing question was, should I go home with two of these. One set for the missus, and one set for me.
In the end, I decided to get just one set for the missus. I had recently, after all, found a way to Bluetooth-enable my Ultimate Ears. I had not come to this book fair with a huge budget to buy any books, and certainly wasn't planning on buying any electronic products.
Despite having little money to spend on these sort of things lately, the audio reproduction on the Wicked Audio Raider was excellent enough to consider buying and presented very good value at this price point.
The Packaging and The Unboxing
I know how some people are curious about how a product is packaged and what is included in the box, so here it is. These were taken before the photos above.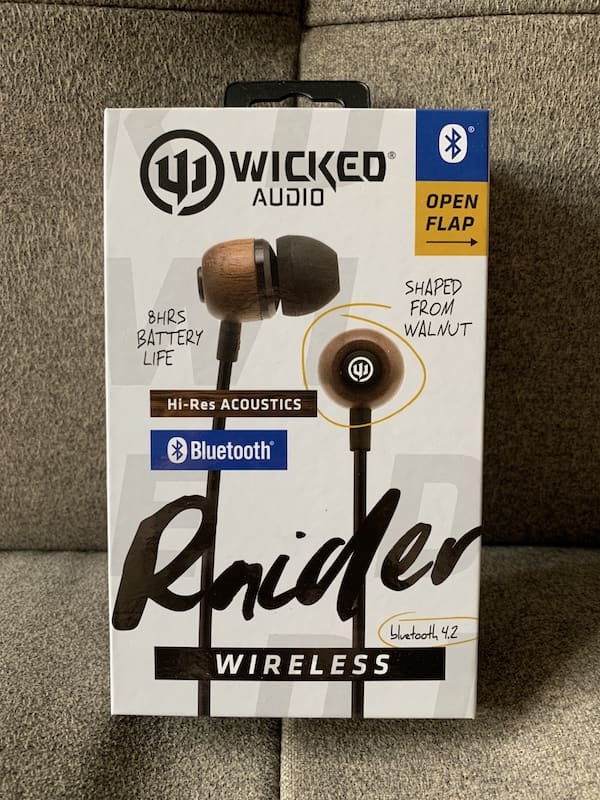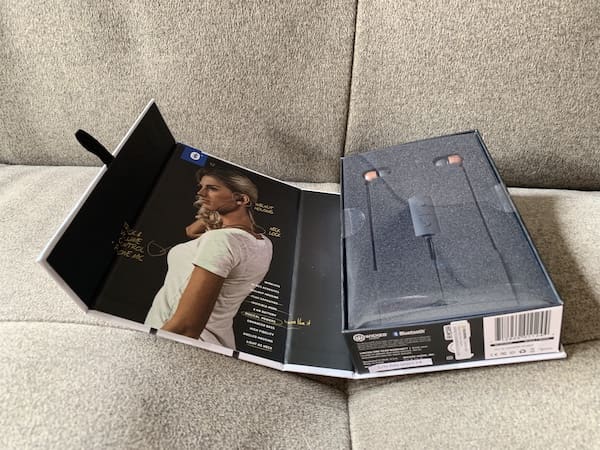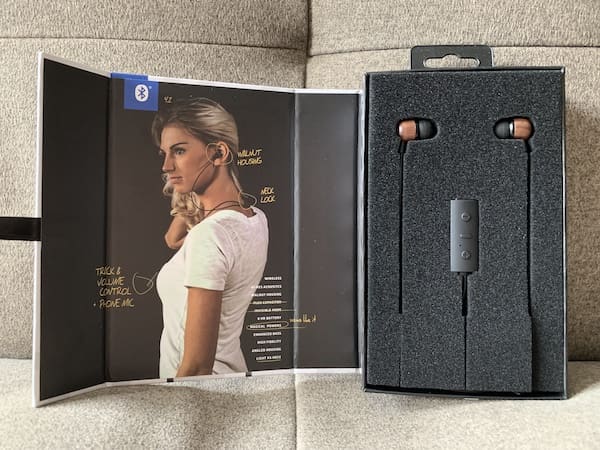 Other than the Raider itself, the box also includes a micro-USB charging cable and 2 other sizes of ear cushions, other than the medium-sized ones already fitted to the Raider, which I found to be just right for my ear.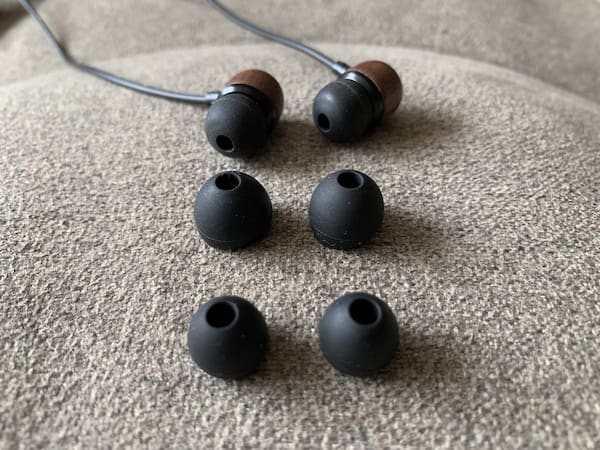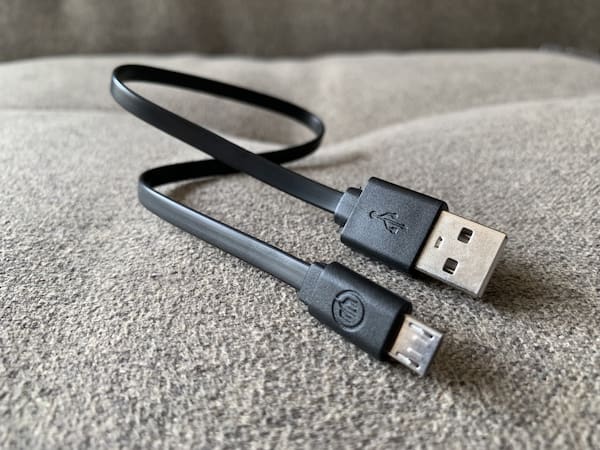 The Construction
The Wicked Audio Raider may be wireless, but it certainly isn't cordless. That is, it works wirelessly, but it isn't without cords like the Apple AirPods with just the buds sticking nearly inconspicuously in your ear. And for a good reason.
The walnut wood housing of the Raider is fitted with a thin cable that connects to its wireless module, which is split into two parts and is connected together by a magnet as you don this over your shoulder behind your neck. Wicked Audio calls this the Neck Lock Technology. This prevents the earphones from falling to the ground and getting damaged or lost when you're running or doing some sort of activity. When you're not using the Raider, you can leave them out of your ears dangling around your neck.
Speaking of running, the Raider isn't water-resistant, and precautions should be taken to prevent any ingress of sweat or water from rain or other sources.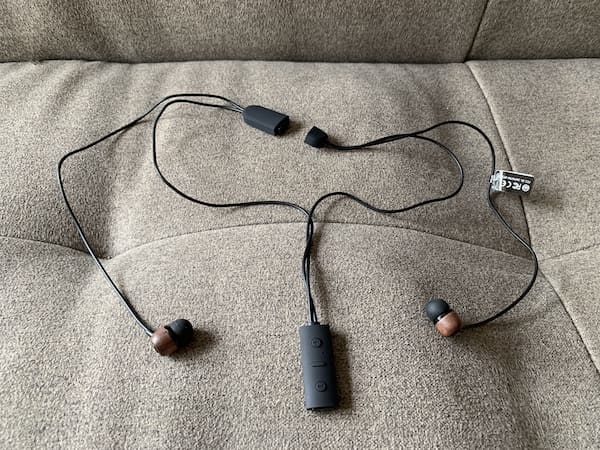 Although Bluetooth radiation is considered too low to be of any risk to health, the study on this is still non-conclusive, and having the Bluetooth module sitting behind your neck seems "safer" than having it close to your head or in your ear.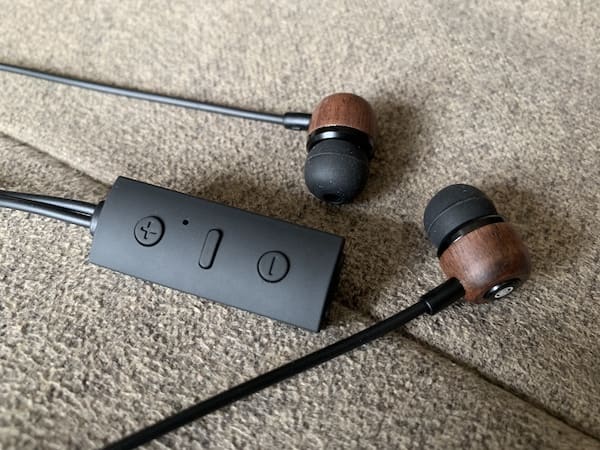 A separate dongle is attached to the wireless module that allows you to control the volume of your tracks. This may seem like a clunky decision, but there isn't enough room on the walnut body to incorporate volume controls. Or is there? A soft touch button on each earphone – say tap left side for volume down and tap right side for volume up? I have seen this implemented on cheaper Bluetooth earphones, although these earphones are bulkier in size presumably to include all the electronics to make this possible.
Left Side / Right Side
Unlike most earphones out there, the Wicked Audio Raider does not indicate which piece is the left and right side. Nothing is mentioned in the documentation as well. I am not sure why Wicked Audio decided to leave this out because for me, I would want to get my left and right sides correctly. For the audiophile, soundstage and placement of instruments on that stage as delivered by the monitors are important features. I am reminded of Eric Clapton's famous Unplugged album when I say this.
Anyway, I ran some tracks with very prominent left and right channel differences to determine which side is which, and have figured a way to distinguish the two.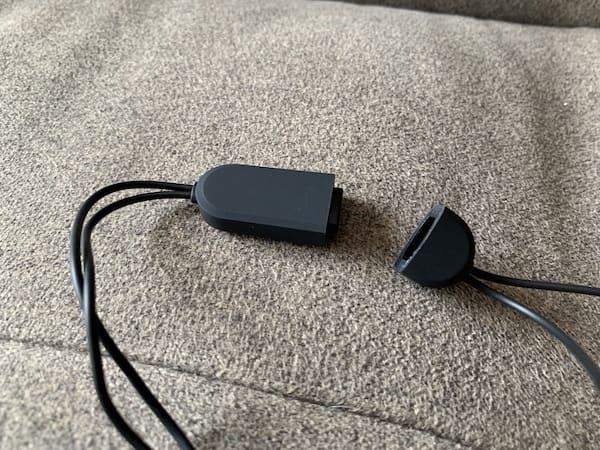 Just use the magnetic wireless module as an indicator. The earpiece connected to the smaller half of the wireless module is the left side. The larger half connects to the right side earpiece. If you can't remember this, maybe label L and R on the wireless module. If it doesn't matter which side goes into which ear, then it doesn't matter.
Charging and Battery Life
The specs quote a 1.5-hour charging time and an 8-hour runtime on a single charge. Mine took a little over an hour to charge, and runtime was actually more than 8 hours. With many models in the market running for only up to 5 or 6 hours, 8+ hours is pretty remarkable!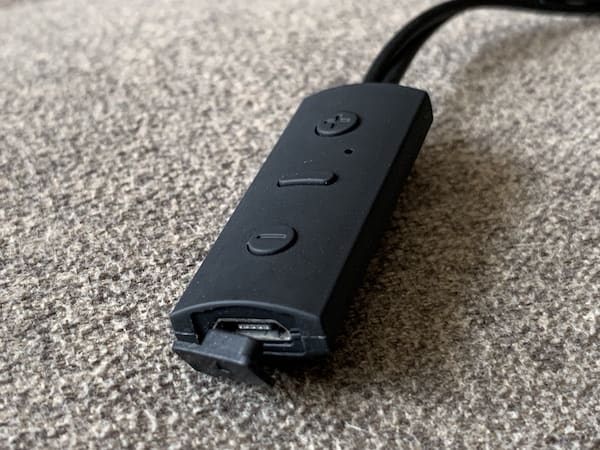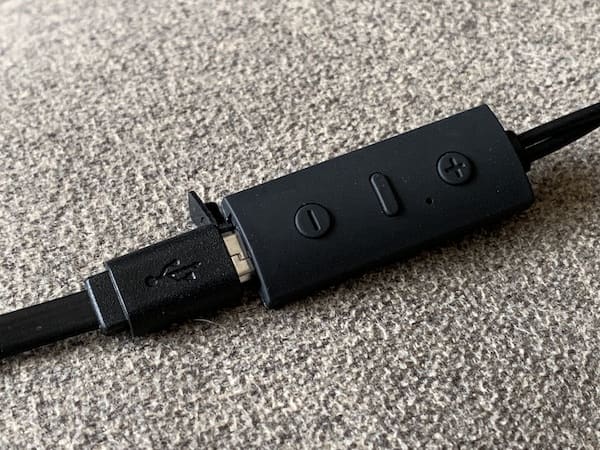 Charging is done via the micro-USB charging port located at the end of the control dongle. An LED on the dongle indicates when the Raider is charging, and when charging is complete.
| | |
| --- | --- |
| Red: Charging | Blue: Charging complete |
An adaptor is not bundled with the package, and for a few very good reasons. Firstly, most people already own a USB charging adaptor. These usually come with your smartphone or any other mobile devices. There isn't really a need for another one lying around the house, and you're likely to only bring one with you on a holiday trip – to charge all your digital devices.
Secondly, it adds bulk and weight to the package, and on top of paying for something you don't already need (because accessories are never just bundled in for free!), you'd also be paying additional in shipping cost if you were to purchase this online.
Lastly, the decision to omit this item means less waste in the landfill eventually. Save money, save the environment. The very reason thick manual booklets are nowadays replaced by downloadable PDFs.
In Comparison with my Ultimate Ears
Back at home, I was able to do a side-by-side test comparison between the Wicked Audio Raider and my all-time favourite Ultimate Ears triple.fi 10 pro. It's not an apple-to-apple comparison and certainly not meant to be, but at least just to gauge how the Raider performs against something I'm used to.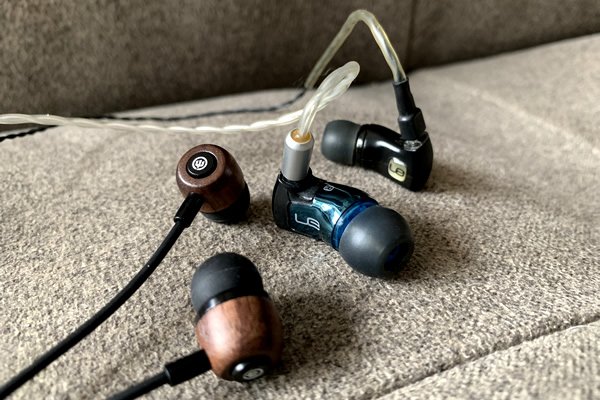 If there was one difference that was immediately detectable, it's that the bass on the Raider was a lot boomier and loose. It's a bit too overwhelming for my taste, but I know many who will appreciate the generous amount of bass on the Raider. It is surprising how a small-bodied chamber of the Raider could work up this level of bass, and I am quite certain it has nothing to do with the walnut.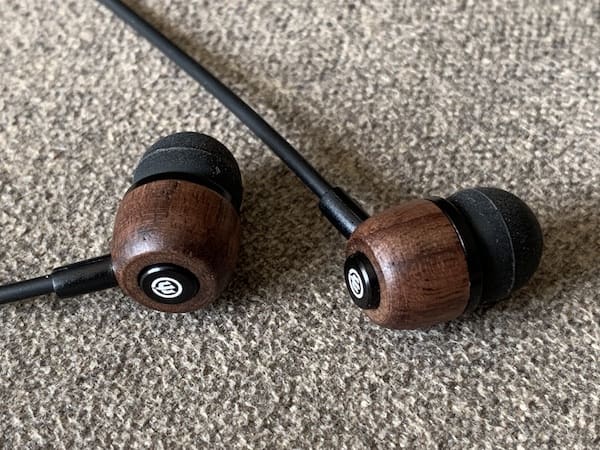 Still, the bass is somewhat unbridled, and this is where the tighter bass on the Ultimate Ears defines how a good set of in-ear monitors should perform on the low ends. Then again, the Ultimate Ears costs nearly ten times as much.
The higher frequencies of the Raider is superbly sweet, which closely rivals the range on the Ultimate Ears.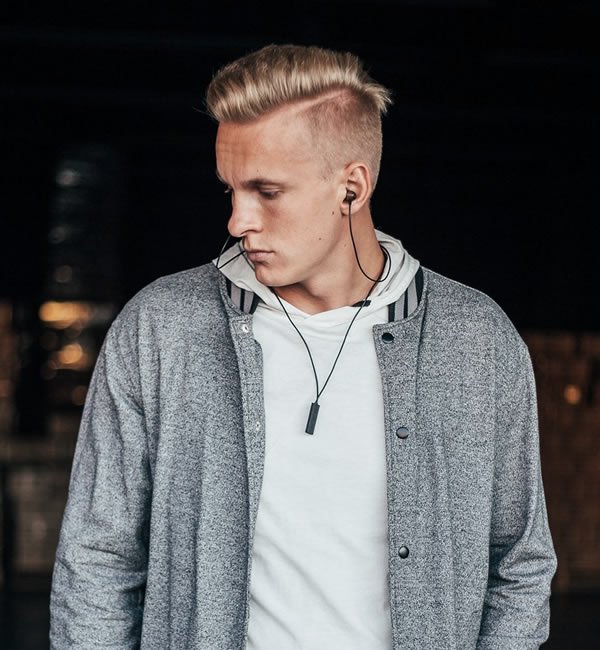 The Wicked Audio Raider
All in all, the Wicked Audio Raider is a strong contender. It is a recommended buy:
if you don't yet own any earphones and are looking for one
if you are thinking of buying a pair of Bluetooth earphones ever since Apple removed the earphone jack
if you already have Bluetooth earphones but they keep falling out of your ear when you are jogging or running
if your current set of Bluetooth earphones doesn't have a remarkable 8-hour battery life
if you like the idea of Apple's AirPods but find them too expensive. Or constantly falling out of your ears
if you don't mind the extra bits attached to the Raider because while they may not look as cool as the AirPods, they are functional
Oh, and one other thing. With the built-in microphone on the control dongle, the Wicked Audio Raider is also a Bluetooth headset for phone calls and communications.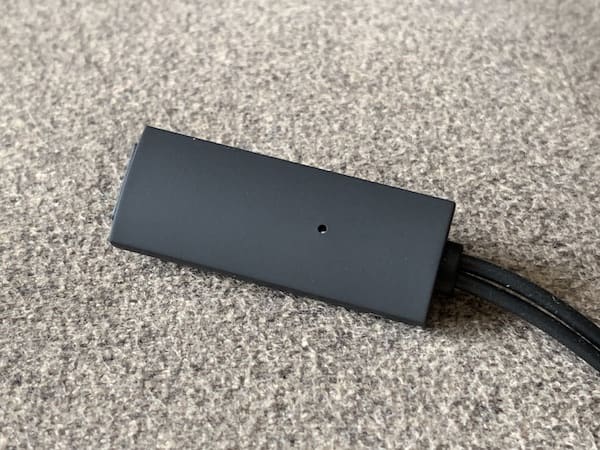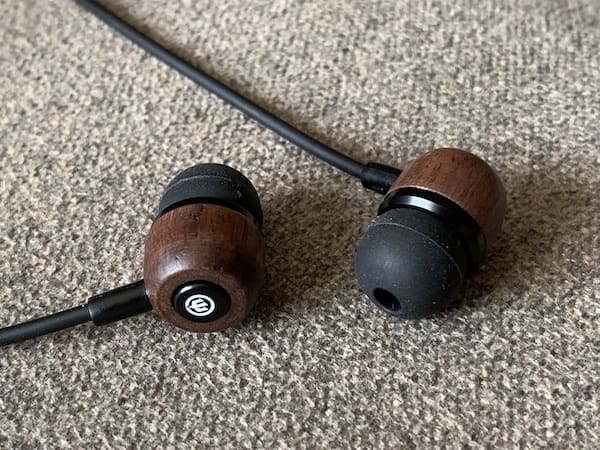 UPDATES:
After using the Wicked Audio Raider for 3 months, the USB port for charging became loose and the earphones could not be recharged. This was sent in for an immediate replacement under warranty.
Two months after using the replacement unit, the right side of the earphones stopped working.
This will be sent in for another warranty replacement, but it is at this point that I feel that this product is not reliable enough. Although the sound quality is above average, its build quality is quite the opposite.
It could be an isolated case, and others may not share the same experience, but this is what I had encountered.
---
SEE ALSO:
---
BLUETOOTH EARPHONES
BLUETOOTH EARPHONES