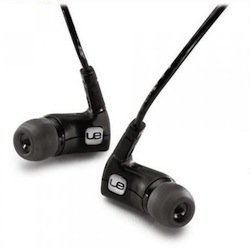 My first iPod, a 40GB iPod Photo, was purchased in 2003 but it wasn't until 2007 that I got my first proper in-ear monitors – the Ultimate Ears super.fi 3 studio. Prior to that, I had been using a bunch of generic earphones, ranging from Sony to Panasonic and Aiwa, and surprisingly, the best of the lot in my opinion was an Aiwa that had extended bass port within its earphone design, giving a very full and deep sound. I actually used 2 pairs of them as extensive use of the first one quickly worn them out physically when the cable became damaged. I had also used a set of Sennheiser headphones, and these cans, while excellent for the classical music I was listening to, didn't last long as the cables disintegrated prematurely in the hot and humid climate of my home country.
Specifications:
Freq. Response: 20 – 13,000 Hz
Sensitivity: 115 dB/mW
Impedance: 13 ohm
Noise Isolation: 26 dB
Weight: 0.5 oz / 14.2 g
Cord Length: 46 inches
Colour: Matte Black
So in 2007, after having been enlightened in the vast choices of more professional options for listening to music, I stumbled upon the brand Ultimate Ears. Their website looked promising, with good testimonials from people in the know and industry. The Ultimate Ears superfi 3 studio stood out from their range of in-ear monitors in terms of price point (MSRP at USD99 then), and thought I should give it a try. Trying a run-in model at Jaben in Singapore, I quickly found the Ultimate Ears super.fi 3 studio to be at a different level than anything I have tried in the past, and even when compared with other brands similar in caste like Etymotic and Shure, these UEs do stand their own. Sonically I found them more appealing than the rest, running a few tracks of Astor Piazzolla encoded at a bitrate of 192 kbps and some other lossless tracks on my iPod.
In the Best Seat of a Concert Hall
For the following few years, this ear-canal-phones would be my reference monitors. I often use tracks by Astor Piazzolla and Lisa Ekdahl's "Only You" from her "Sings Salvadore Poe" album as test tracks. These instrumental and vocal music sounded nothing short of excellent on the Ultimate Ears super.fi 3 studio. Bass was a little short, and not as tight as one would have liked. But trebles soared, and solo instruments stood over their accompaniments as solo instruments should. Vocals were sweet, and you could still easily hear the short breathe-ins and saliva-moistened lip-smacking in between singing. As purported by UE, you are truly sitting in the best seat of a concert hall, or like having the singer belting in front of you wherever you are, even while you are in a bus. It is truly immersive sound as claimed, as you become part of the band, or one with the music you are listening to if you cannot imagine yourself having any musical talent.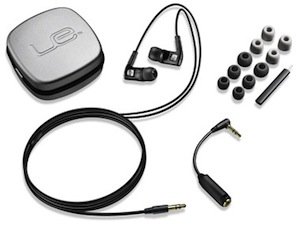 When the cables on the UE started fraying at the plug-end, I briefly tried the Klipsch Custom 2 just to get some fresh perspectives, but found myself returning to my favourite Ultimate Ears after about 6 months of straying. Original UE replacement cables were easy to obtain, but I opted a replacement audiophile custom cable costing USD79, restoring the UE to its former glory, if not better than before. Now after 5 years, I find myself yearning for just that little bit more, and can't think of a more suitable replacement than in the Ultimate Ears triple.fi 10 pro with its three separate armature drivers versus the single in the superfi 3. At a more competitive price point than the rivalling Shure SE535 (MSRP USD400 vs USD550), I am also more comfortable going back to Ultimate Ears given the experience and faith I have in their products…or one single product rather. And if the cables fray again (this happens to nearly all top IEM manufacturer brands), I always have the replacement cable to go back to.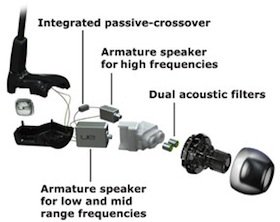 It is quite difficult to source the Ultimate Ears super.fi 3 studio these days, and a suitable replacement is the UE super.fi 5 pro, which features dual drivers with exclusive immersion sound signature tuned to provide a 3D sound stage to bring out the quality, energy and emotion of a live performance. While noise isolation remains the same at 26 dB, a dedicated high frequency driver gives a better frequency response range of up to 20,000 Hz, and a dual bore sound channel delivers deep bass and low distortion even at high volumes. For my extensive collection of violin concerti and solo guitar performances by John Williams, the super.fi 3 remains indispensable. The strengths of these monitors are backed by highly favourable reviews by customers on Amazon.com. Click on the links below to find out more:
ULTIMATE EARS SUPER.FI AND TRIPLE.FI SERIES
RECOMMENDED TRACKS FOR THE UE SUPER.FI 3 STUDIO AND SUPER.FI 5 PRO