You must have come across this scenario. You pull out an old forgotten tool in your chest of DIY paraphernalia, and find that the rubber grip on the pliers have somewhat disintegrated, causing it to be sticky, probably due to the heat and humidity at where it was stored.
There is a quick, cheap and simple fix for this, and the solution lies in the form of baby talcum powder.
Rubber Grip Melting
Take the following plier wrench for instance, and follow the captions on each photo: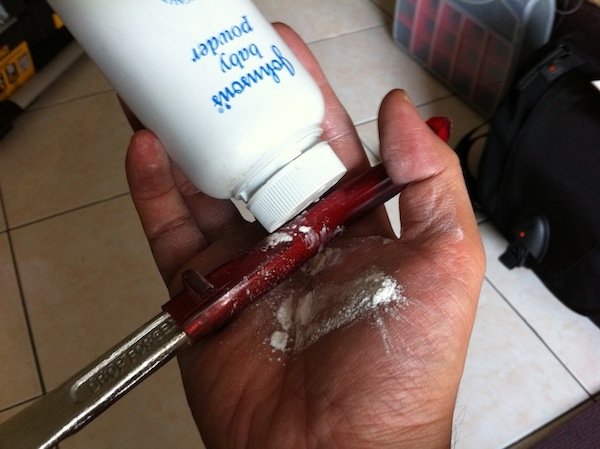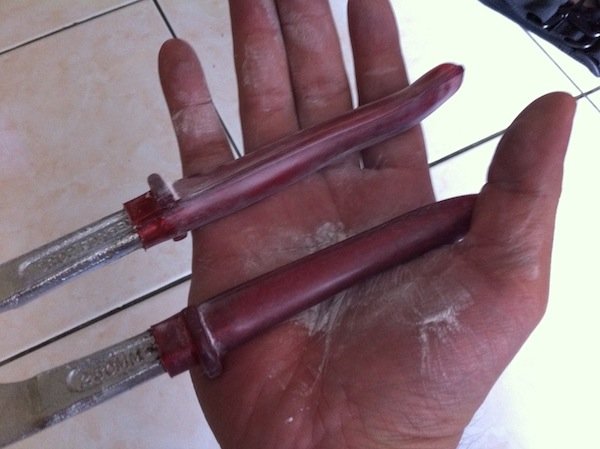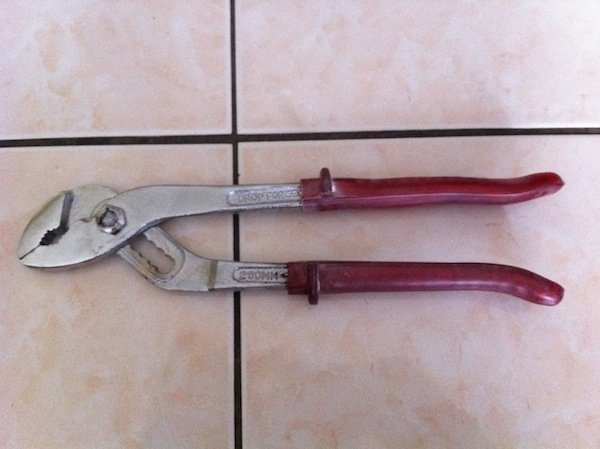 Other Applications
This method would be useful for tools such as pliers, wrenches, saws and screwdrivers, as well as kitchen utensils and mugs with rubberized handles.
For reasons of safety, this should not be applied to knives, hammers and power tools, unless measures are taken to ensure the powder does not make the tool or equipment slippery in your hands, which would potentially be a safety hazard.
This fix is also not confined only to tools and utensils, and will work on almost any item made of rubber or plastic such as cables, laptops, casings, toys, bicycle, auto parts – almost anything with rubber overmolding. A simple and quick fix for the problem of rubber grip melting!
SEE ALSO:
---
PLASTI DIP PRODUCTS
PLASTIC-DIP FOR INSULATING TOOL HANDLES