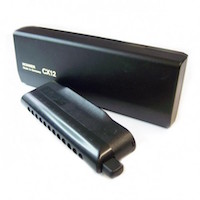 "In 2015, I developed a sudden liking for chromatic harmonicas, and looked no further than the offerings from Hohner." I have been playing the diatonic harmonica non-professionally since the late 80s, and remember having bought the Hohner Meisterklasse MS 580 Diatonic Harmonica in the early 90s. It is a beautifully-crafted music instrument from the esteemed […]
Continue reading...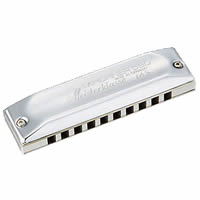 The Hohner Meisterklasse MS 580 Diatonic Harmonica in the key of C is the very first harmonica that I bought from Hohner. Starting off with one of their higher end models, this diatonic model established my love relationship with this well-regarded German manufacturer of harmonicas and other musical instruments. This relationship would later lead me […]
Continue reading...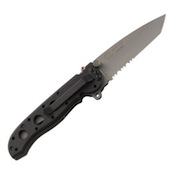 This is an article on the CRKT M16-12Z Tanto Folding Knife, with photos and description of this knife. If you have arrived here from a search engine, kindly note that this article is linked from The Devon Buy Collection of Knives and Bladed Instruments. To open the main page in a new browser tab, click […]
Continue reading...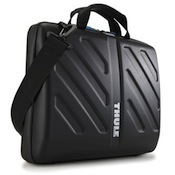 Oh this attaché case has certainly left me undecided for years! I make a trip down to Singapore once or twice every year, and I come across the Thule Gauntlet 13″ MacBook Pro Attaché every time I visit a certain shop – The Planet Traveller. And every time, I'd leave the shop without buying it, […]
Continue reading...

Having recently bought the 11″ MacBook Air, I was in the market for a suitable bag for transporting it from place to place. I had scoured many shops, computer and non-computer shops, for such a carry case, and had set criteria that the case had to: Be not much bigger than the MacBook Air 11″ […]
Continue reading...

"…not too heavy, and yet at the same time looked stylish enough you wouldn't be embarrassed to be seen with it." I had been using an oblong violin case for over ten years when I felt it was time for a change. Not that oblong wasn't good, on the contrary in fact. The oblong case […]
Continue reading...

Recently, I discovered a discrepancy on worldtime watches – Moscow is shown as a GMT+3 city on some watches, and as a GMT+4 city on others. Initially, upon observing this on a particular worldtime watch, I thought it was an error on the part of the watch manufacturer. A Google search on this issue specifically […]
Continue reading...

As a fairly avid watch collector, I am often asked about the hierarchy of watch brands and manufacture. There are many names which fall in the luxury Swiss watch category that are not well-known to the general public, let alone easy to pronounce. Today I am writing this article to make life a little easier […]
Continue reading...

Took me awhile before I decided to settle with a gorgeous suede leather bag from Fossil. Bringing it to work one day, I quickly realised that suede leather is quite sensitive to water, and every little splash of water or drop of rain on its grainy surface can easily leave a mark or stain which […]
Continue reading...

If you have a humidor in which to keep your cigars in, you will need to maintain an internal relative humidity of 68 – 72% RH, and this is achieved by pouring a proper solution into the humidifier in your cigar humidor. While you could drip in distilled water as a simple solution, the ideal […]
Continue reading...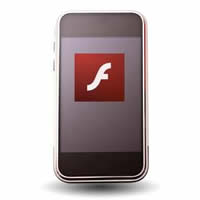 For many years, iPhone users were dismayed that Flash content was not something which was accessible to them on their iOS devices. It is unfortunate as this made the numerous Flash content available online NOT available to iPhone users, which Apple (probably) had a good reason for. Run Flash on iPhone Skyfire Labs released Skyfire […]
Continue reading...