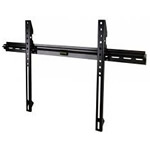 What is there to know about TV wall mounts, really? If you're looking for one, there are a few things to consider before heading out to buy one. I will touch on this shortly. Recently, in an endeavour to remodel my home, I found that the Panasonic Viera Plasma TV which has been sitting on […]
Continue reading...

Recently I have had to replace the ceiling fan in my living room due to a faulty motor. With the very low prices of ceiling fans these days, it makes more sense to replace it outright, rather than to have its components repaired, without knowing how long the appliance will last. I took the opportunity […]
Continue reading...

Surface cracks on walls are a common sight, even with new houses and buildings. Sometimes it is caused by lower quality workmanship and materials, but often it could be due to shrinkage and slight land movement. I encountered this at a condominium property recently and needed a quick and simple fix. They say lazy people […]
Continue reading...