If you think professional plumbers can get the job right for you, think again!
When it comes to your own home, no one is going to be quite as meticulous as the owner – you. When I bought my first condo property, I needed someone to reroute the drain piping as I had wanted to relocate the kitchen sink from its original intended position. I searched through the classifieds in the newspaper and called a number – what looked like professional plumbing service.
So, this is the story.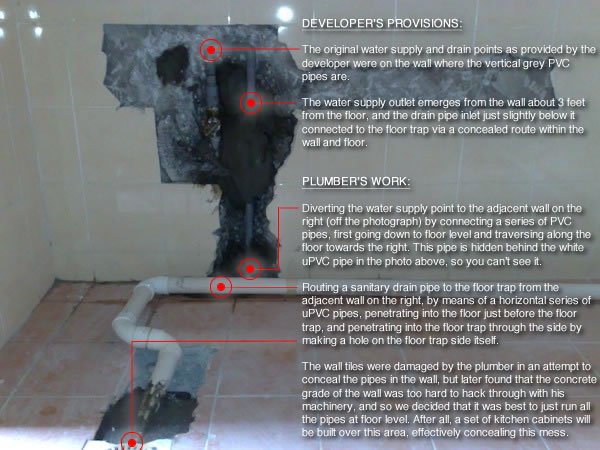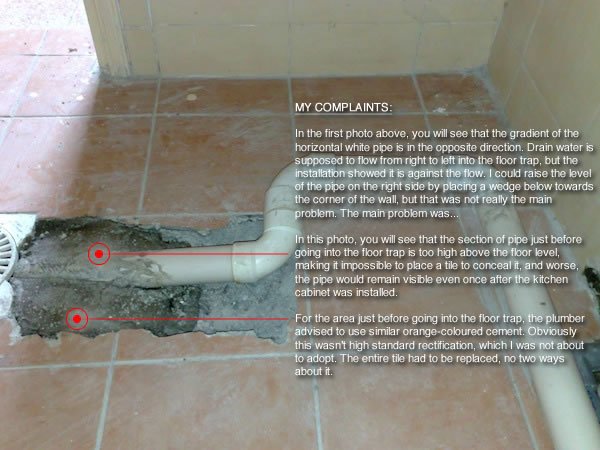 What you see in the photos above were the final installation by the "professional" plumber. He said this was the best he could do. I disagreed, paid him the RM250 he requested for with much hesitation, and got to thinking how I could fix this in my own DIY way. Looking back, this situation had forced me into learning more about hydraulics and plumbing, and had set me on a path to a lot more DIY work on water pipes and plumbing around the house in the months and years to come.
So, this is what I did to fix it.
Fixing the Problem – Removing Existing Work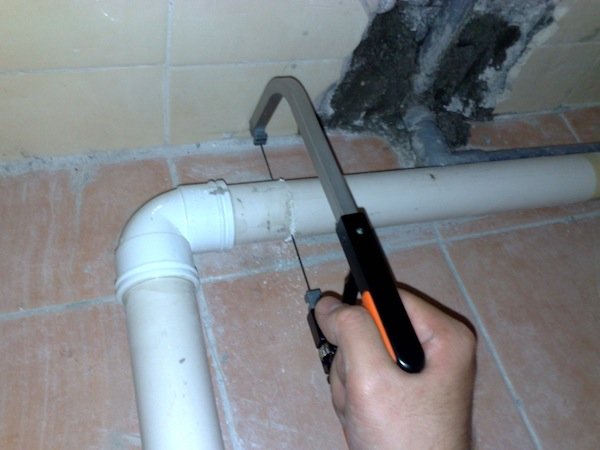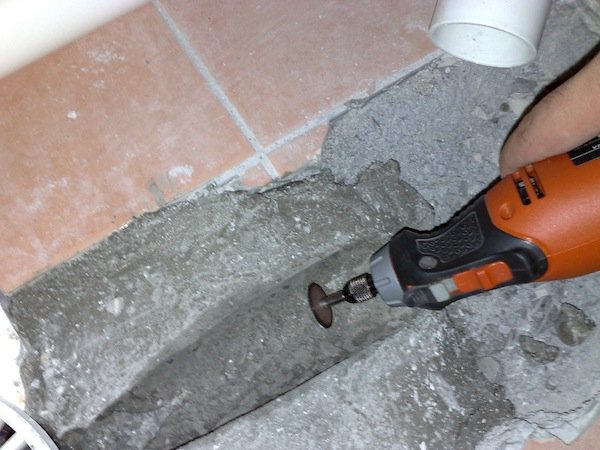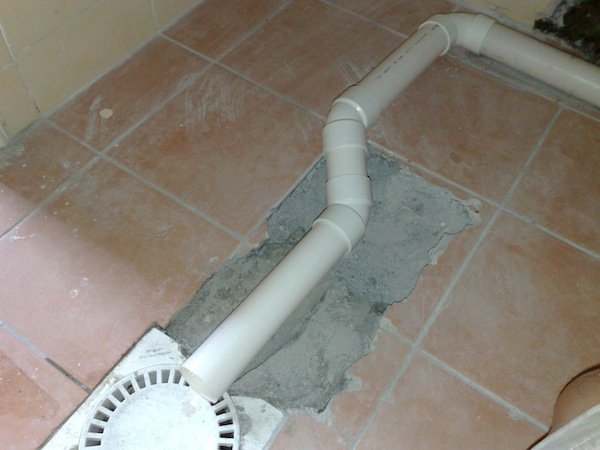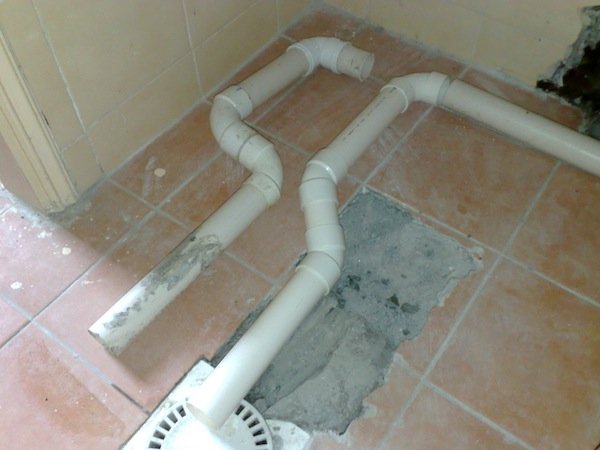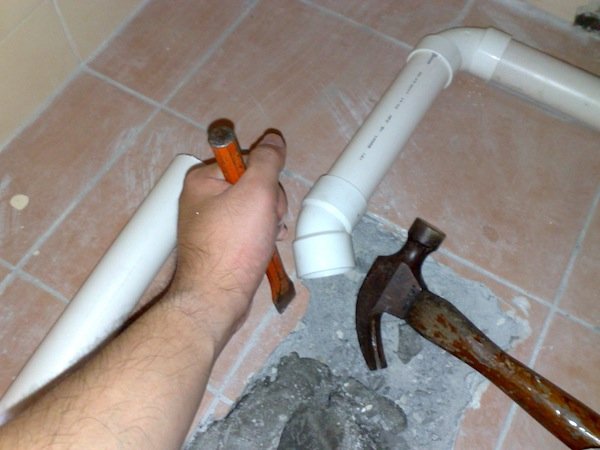 Replacement Tile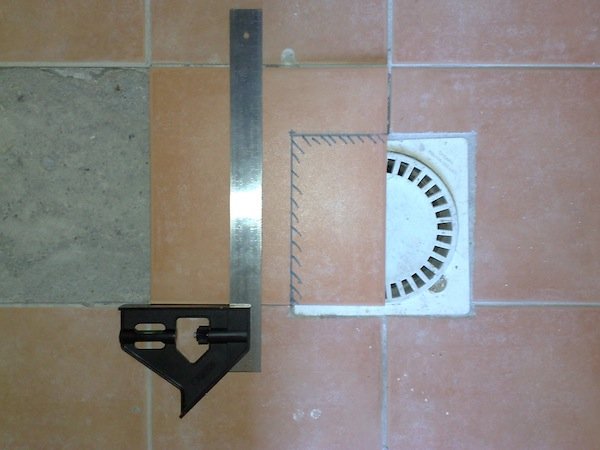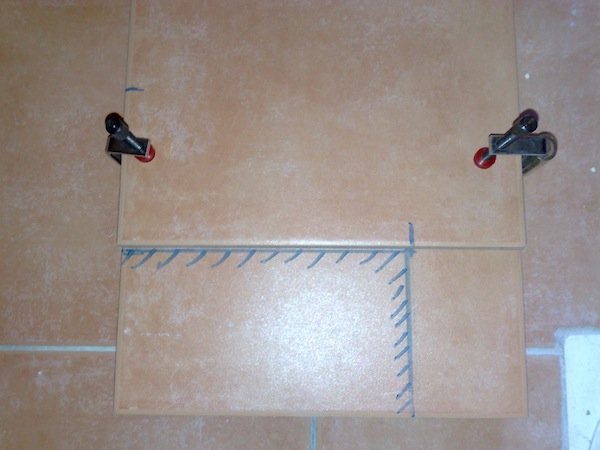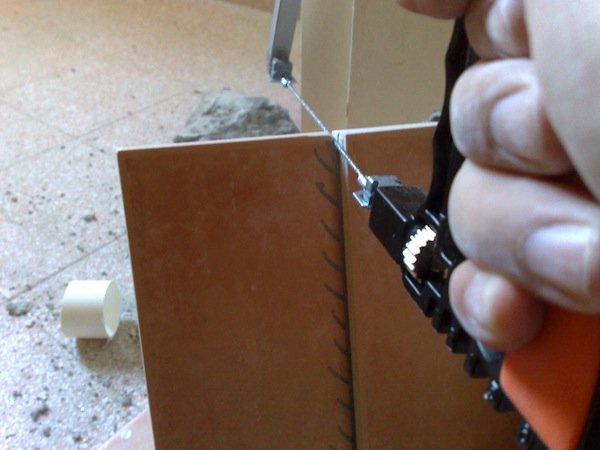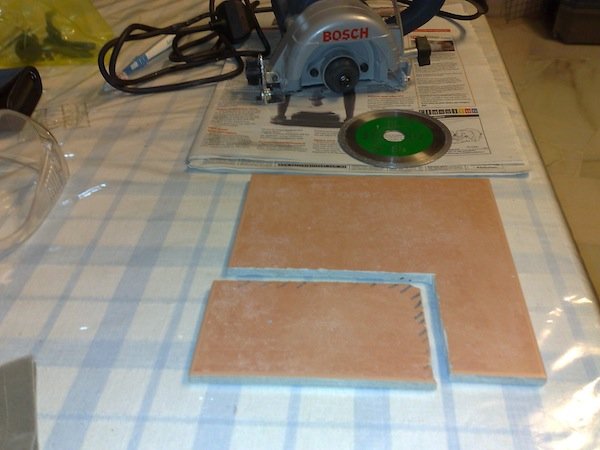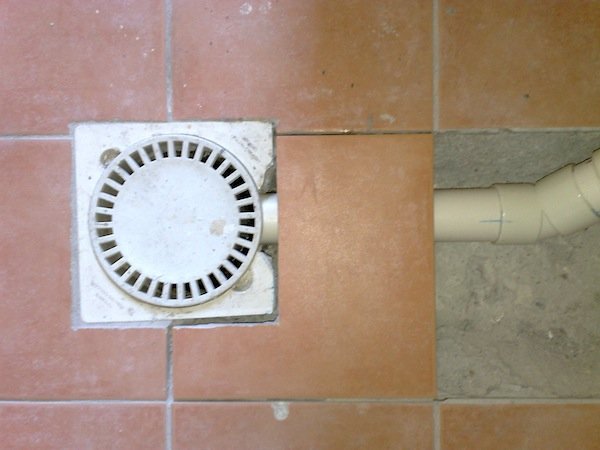 Connecting and Laying Down the Pipe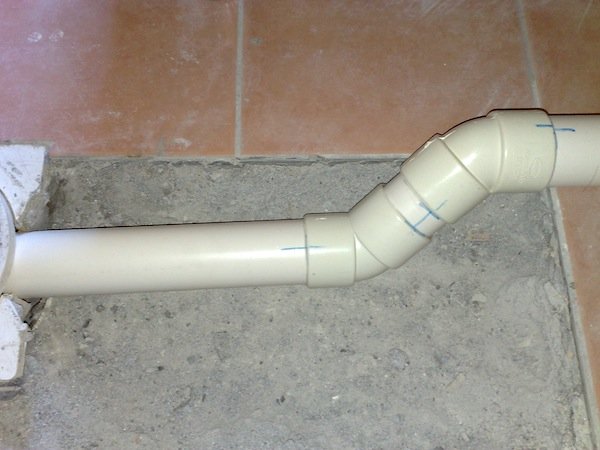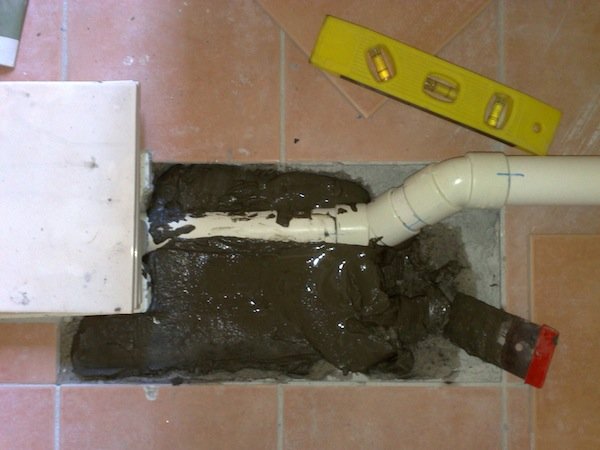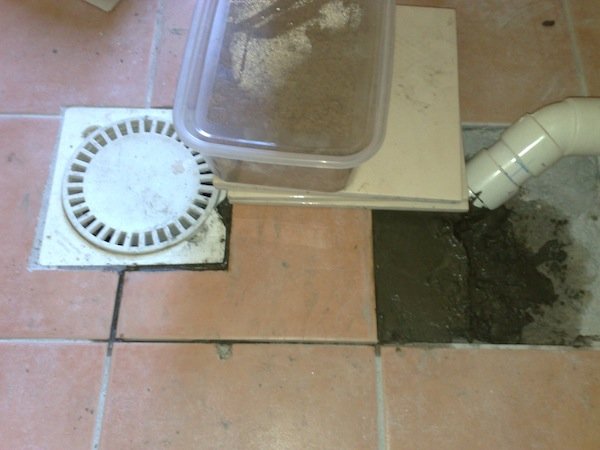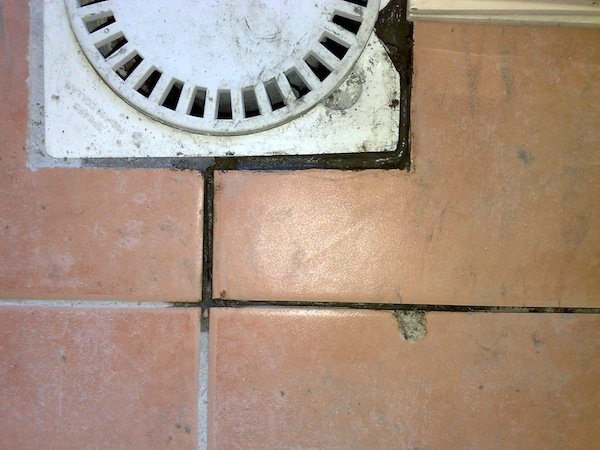 Wedges for Gradient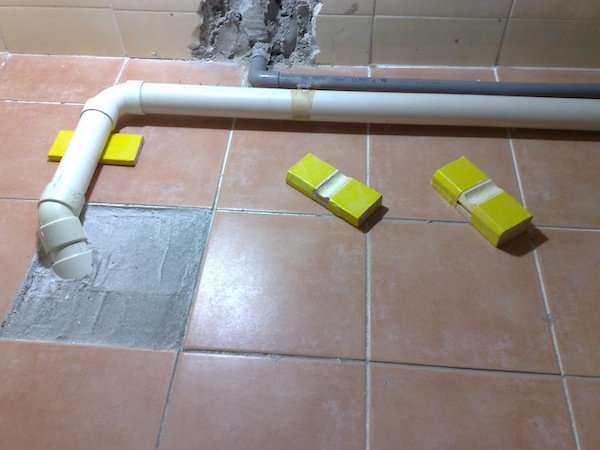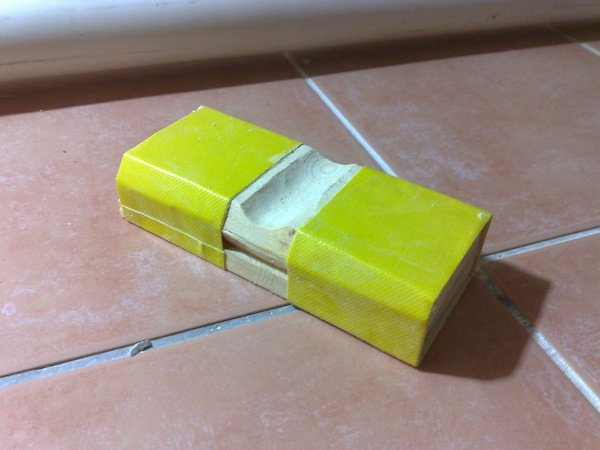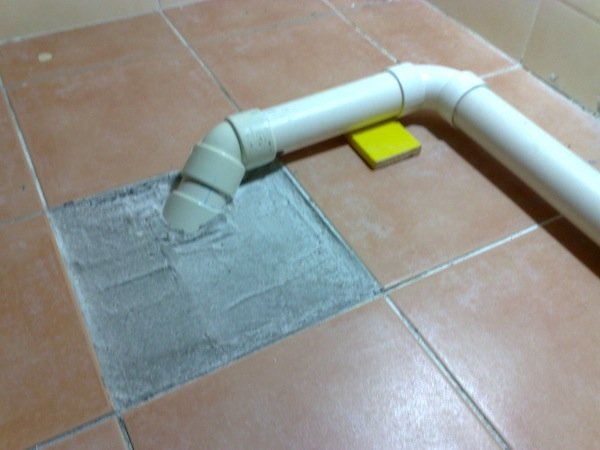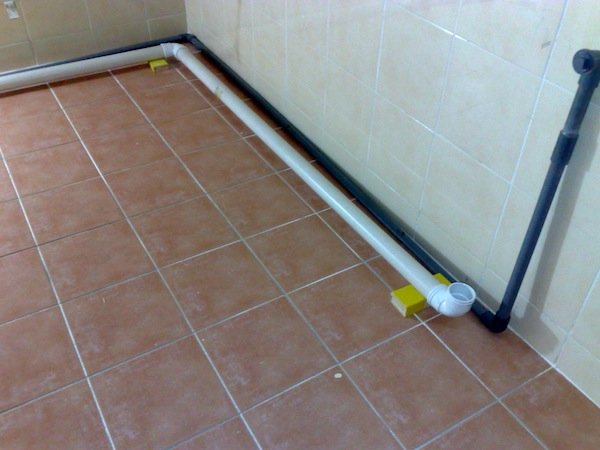 Conclusion and Final Comparison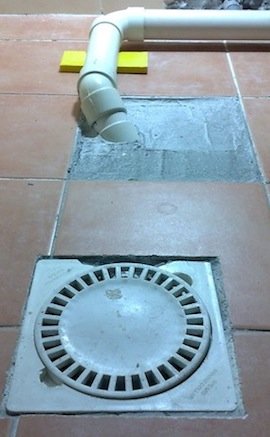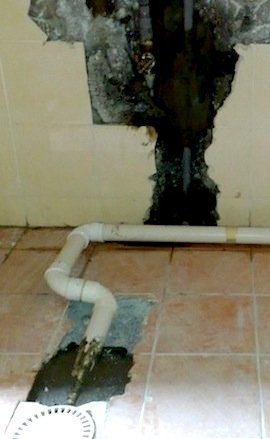 One UP for DIY!
---
DRAIN UNCLOGGER
Power and Manual Tools for Tile Cutting
High Speed Rotary Tool for Grinding and Shaping
Hacksaw for uPVC and PVC Pipe Cutting
PVC Cement and Glue for Pipe Jointing