CROSS-STAR ORDER
Although the bolts on the wheel may be removed in any order, I always make it a habit to remove them in a cross-star order; meaning if there are five bolts and they were numbered in a clockwise order of 1, 2, 3, 4, and 5, they would be removed in the order 1, 3, 5, 2 and 4. This is very much like drawing a star from point to point. If there are 4 bolts, then it would be in the order 1, 3, 2 and 4.
BUT, when replacing the tyre, the bolts should be installed in this cross-star order. The bolts should not be completely tightened one after another, but gradually tightened in the cross-star order described above. The final complete tightening will take place only once the jack is lowered and the weight of the car is resting on the tyre.
Removing and replacing a car tyre is a skill that every motorist should learn to do. If you are stuck with a punctured tyre in a remote part of town, knowing how to change a tyre may not only get you going on your journey but perhaps also save your life.
Following my recent encounter with a huge and deep pothole, I found myself in a situation where a punctured tyre needed to be temporarily replaced with a spare.
Speaking of spare, it would do you good to periodically check that your spare tyre in the car boot has sufficient air.
In my case below, I had found that the spare tyre was not only flat but that the valve was leaking and could not contain the air within the tyre. The spare tyre had to be first sent to the workshop to get the valve replaced and the tyre filled with air before I could proceed.
WARNINGS AND PRECAUTIONS:
It pays to heed the following warnings and precautions before you commence with the tyre replacement. Too many accidents have occurred and lives lost because of carelessness and lack of awareness. Even plain common sense is worth repeating. Kindly take note of the following precautions:
Always ensure that your car is stopped deep enough by the side of the road, and that you're do not run the risk of being hit by a moving car on a busy road. This has happened too many times in my country, it is ridiculous!
You should use a hazard cone, reflective emergency triangle or other forms of warning to indicate to other road users that your car is stopped by the side of the road. If you do not have one, see the links below, purchase and keep one in your car boot. Wear a high visibility neon yellow or orange safety vest while working on your car if you have one.
Turn on your hazard or signal lights to draw attention to other road users of your emergency situation, whether it is day or night.
When using a spare tyre, do not exceed the maximum allowable speed which is usually indicated on the tyre. This is typically between 50 to 80 km/h. To be safe and if unindicated on the tyre, do not drive faster than 60 km/h on a spare tyre.
Read on for a step-by-step procedure for changing a car tyre.
IMPORTANT: Before removing your tyre, ensure that your car is in the PARKED or P position if it is of automatic transmission type. For a manual car, you may put it in first gear but this is not really necessary. For either car transmission type, ensure that your handbrake is engaged!
Removing the Punctured Tyre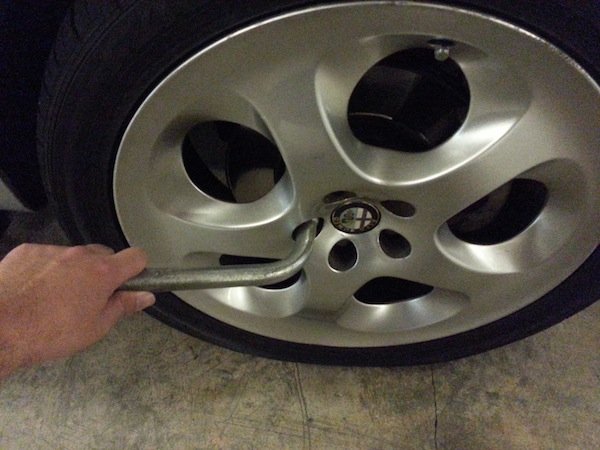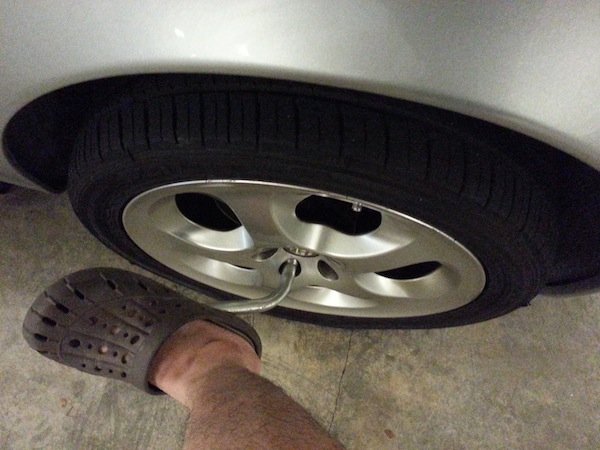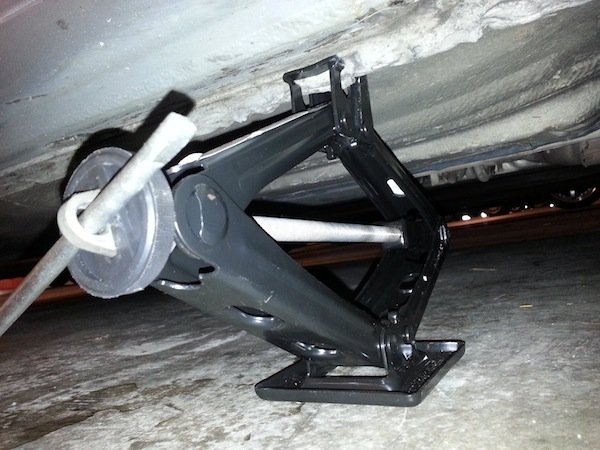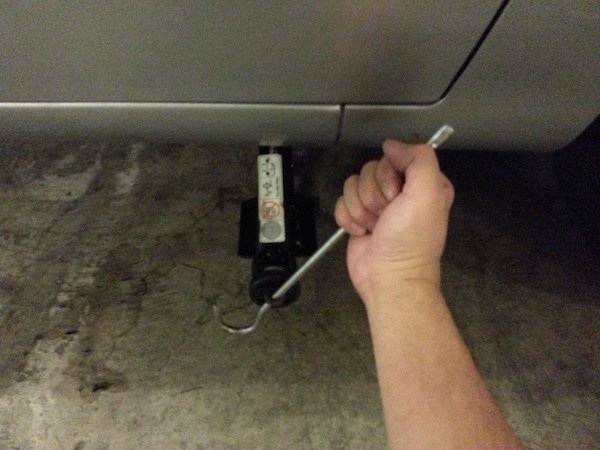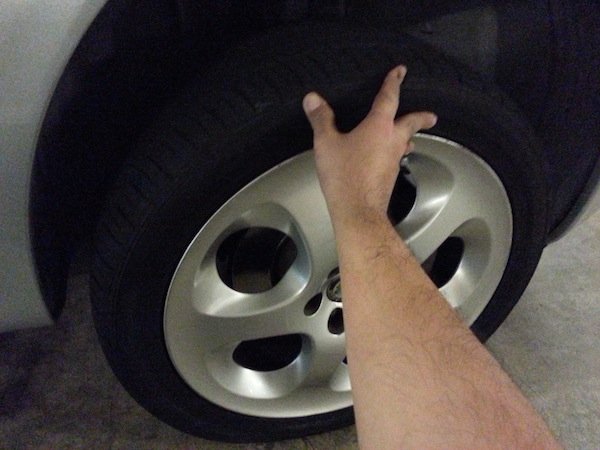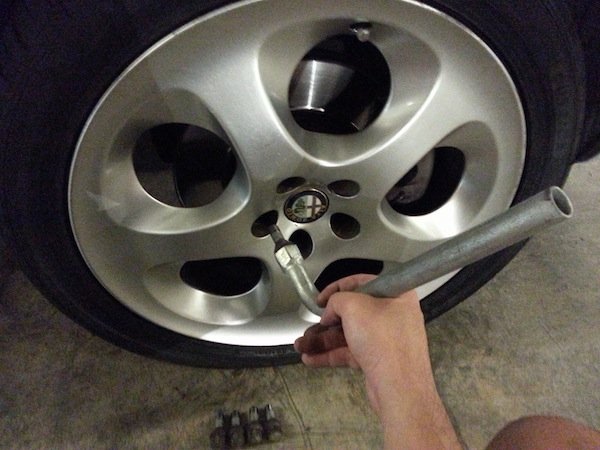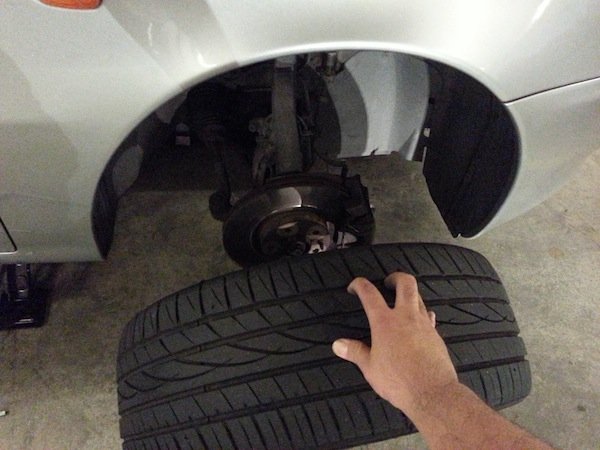 Replacing with a Spare Tyre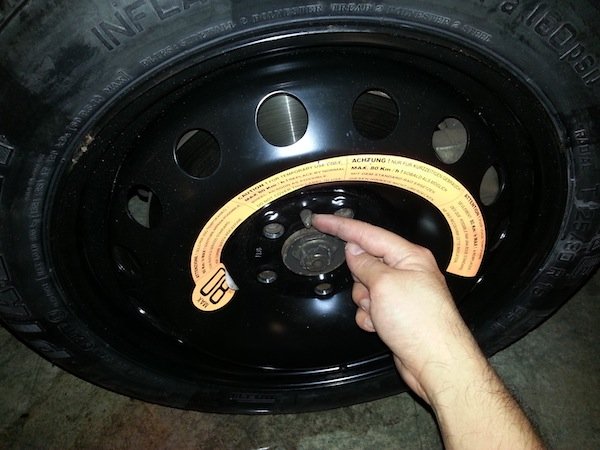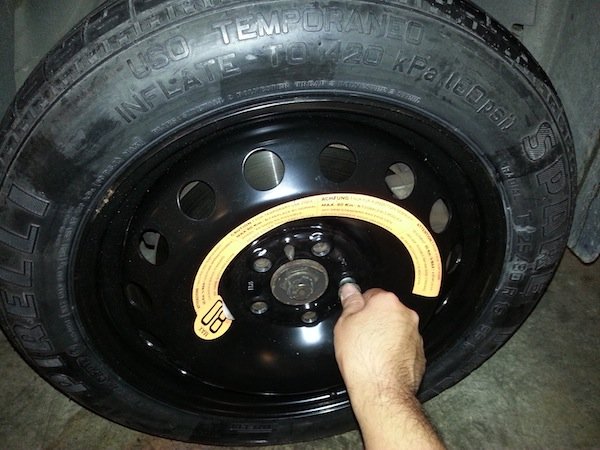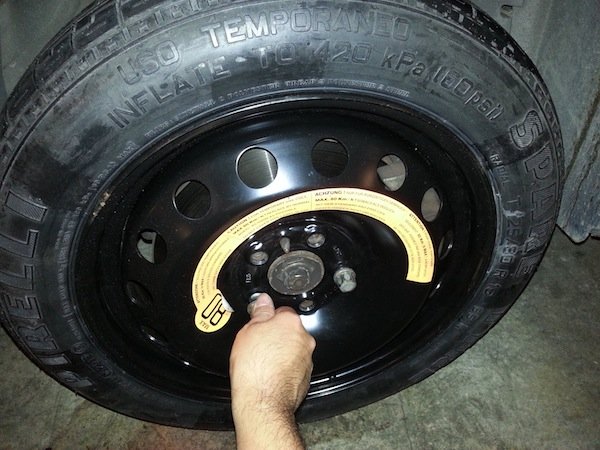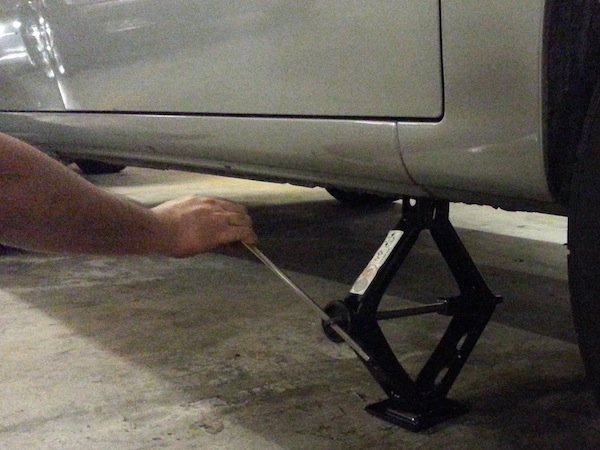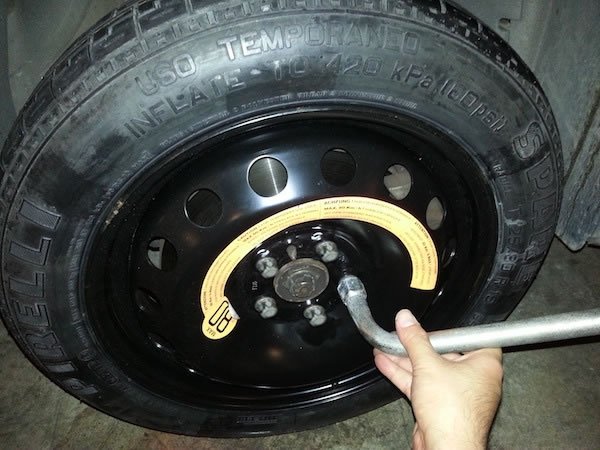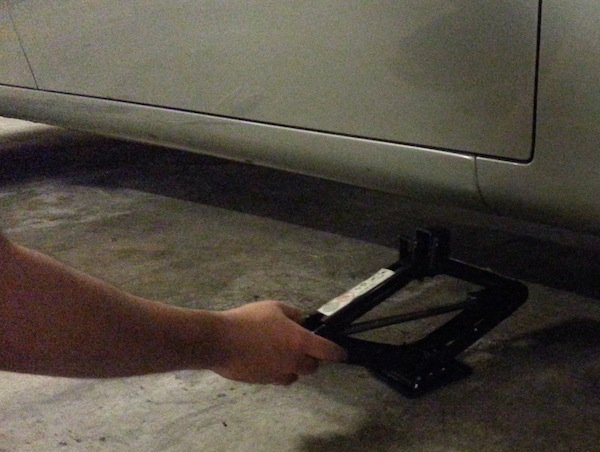 That's it…you're done! You may choose to make sure that all bolts are tightened properly once more after this, before driving the car off at the maximum allowable speed not exceeding 80 km/h.
---
CAR WHEEL CLEANERS AND TYRE CARE
HAZARD CONES, SAFETY VESTS AND CAR LIFTING JACKS