I have many electronic devices from flashlights to laser pointers, most of which are high-drain and power-hungry – and the only way to run these devices economically…is with rechargeable batteries.
"…looking at its features quickly made me realise that I needed this to charge the myriad of batteries that I use."
I use a variety of battery types, ranging from rechargeable Lithium-ions to Nickel-Metal Hydrides. Normally with different battery types, you will require different battery chargers.
To complicate matters, these batteries come in different sizes and lengths, varying from the very short CR123A to the larger-than-normal 18650.
It would make sense to have a battery charger that could handle all these battery types, dimensions, voltages and milliampere-hours!
I accidentally stumbled upon the Nitecore IntelliCharger i4 Battery Charger online and while I wasn't planning on buying a charger at that time, looking at its features quickly made me realise that I needed this to charge the myriad of batteries that I use.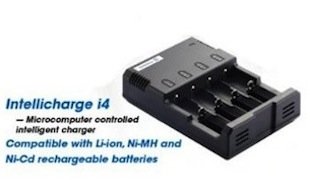 I know it sounds strange at this point – how could I have so many rechargeable batteries and not have a charger to charge them. Well, I have many small portable chargers but these were cheap and didn't last very long.
The IntelliCharger i4 boasts many smart features, and it didn't take much convincing for me to go right ahead and purchase one.
Features and Specifications
SPECIFICATIONS:
input voltage: AC 100 – 240V 50/60 Hz or DC 12V
input power: 10W
output voltage: 4.2V ±1% / 1.48V ±1%
output current: 0.375A x 4 / 0.75A x 2
dimensions: 139 x 96 x 36 mm
weight: 156g (without batteries and power cord)
PRECAUTIONS TO NOTE:
When charging a single battery, the charging current can reach as high as 750mA, which exceeds the current capacity of many of the smaller batteries such as AAA NiMH/NiCd or 10440 Li-ion. As such, these smaller batteries should always be charged in pairs, placed in charging slots 1 and 3, or 2 and 4. Larger batteries such as the 18650 can be charged singly in any slot – I've tried and tested this.
When charging two different battery types simultaneously such as NiMH and Li-ion together, ensure that solid contact is made on the positive and negative terminals of the batteries with the metal contact points on the charging slot.
The charger is restricted only to charge Lithium ion (Li-ion), Nickel-Metal Hydride (NiMH) and Nickel Cadmium (NiCd) type batteries, and should not be used for other types.
The charger should only be used indoors or inside a motor vehicle, and never outdoors where it may be exposed to water, humidity or excessively high and low ambient temperature.
Before I proceed with the unboxing, the following is a list of features and specifications of the IntelliCharger i4:
universal and automatic smart-charger compatible with almost all types of rechargeable batteries
incorporates three different charging modes – Constant Charge Current (CCC), Constant Charge Voltage (CV) and Trickel Charge – depending on type of battery
able to automatically identify battery types when placed in the compartment and apply the appropriate charging mode
each of the four charging slots is microcomputer-controlled capable of monitoring and charging the same type of batteries
incorporates blue LED to indicate power on, and yellow LEDs in blinking sequence and constant on to indicate battery charging process and status
automatically stops charging when complete to prevent overcharging or overheating
features reverse polarity protection via LED indication – to prevent accidentally placing the battery the wrong way round in the charging slot (it can happen to the best of us!)
designed for optimal heat dissipation
certified by both RoHS and CE specifications
compatible with the following battery types:

Li-ion: 26650, 22650, 18650, 17670, 18490,
17500, 16340 (CR123A), 14500, 10440
NiMH/NiCd: A, AA, AAA, C

for specifications, see inset box at right
Unboxing and Testing
Let's proceed with the unboxing: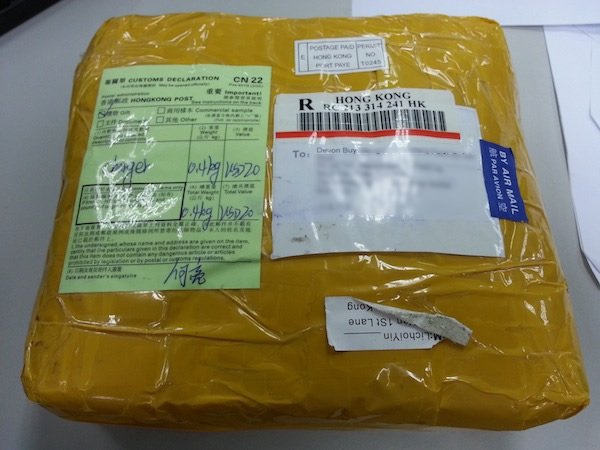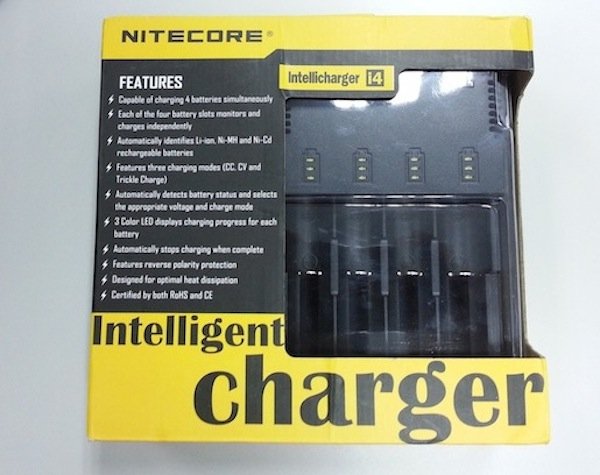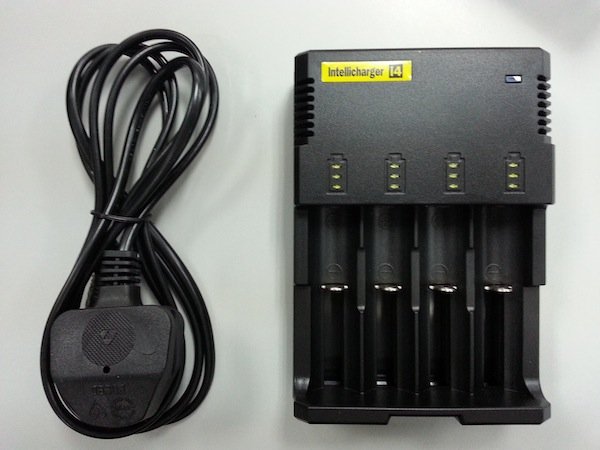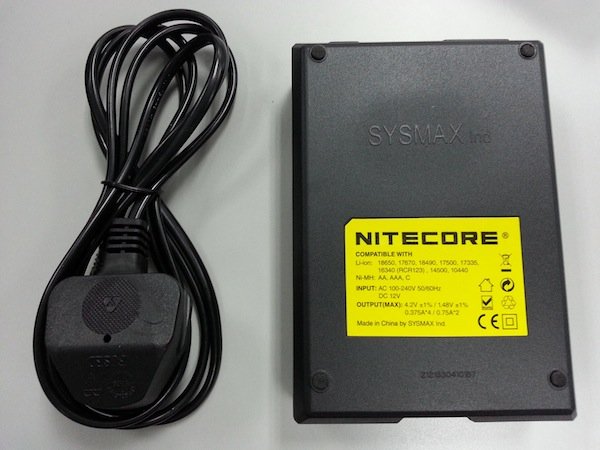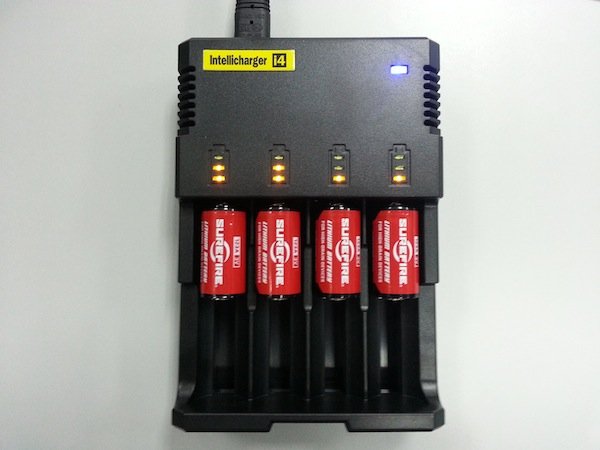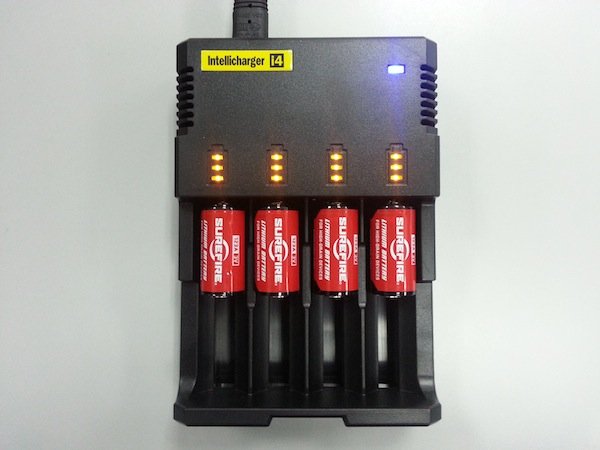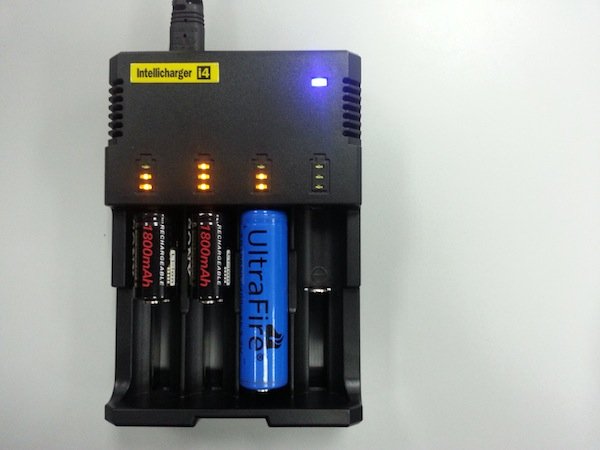 Batteries of higher capacity above 750mAh such as the 2500mAh 18650 shown above may be charged singly. Smaller capacity batteries 750mAh and below will need to be charged in pairs, placed either in slots 1 and 3, or slots 2 and 4. This suggestion is stated in the user manual included with the Nitecore IntelliCharger i4.
Based on tests, the Nitecore IntelliCharger i4 was found to have performed very well, quickly charging depleted batteries within a relatively short period of time. The Nitecore IntelliCharger series also comes with a 2-charging-slot model known as the i2, which I have also purchased as a more portable solution for travels.
Conclusion
The convenience of having only one charger device capable of charging the three main battery types Li-ion, NiMH and NiCd of different sizes and capacities makes the Nitecore IntelliCharger i4 a highly recommended buy.
The Nitecore IntelliCharger i4 was recently upgraded to the Pro V3 edition – enhanced in 2013 for better performance and durability.
It now features a stainless steel spring guide which enables smoother battery insertion. Click here for more information on this enhanced Nitecore IntelliCharger i4 Pro V3 3rd Generation.
---
NITECORE RECHARGEABLE BATTERIES
POWERFUL NITECORE FLASHLIGHTS
IntelliCharger i2, i4 and D2 by SYSMAX
Recommended Rechargeable Li-ion CR123A (16340) Batteries
Recommended Rechargeable Li-ion 18650 Batteries