"At 30, one stands firm. Yet, I couldn't even support myself. What could I do?"
People in theatre and the arts don't usually make it easy. To achieve success and to be at the pinnacle of their careers, the journey there is usually a long and arduous one. Opportunities may be few and far in between and even if they do, chances can be slim and it could take many attempts before the right one comes along. Even then, there are no guarantees – excellence is based on meritocracy and talent, even as far as network and who you know – your connections. And then there's subjective appreciation of your work to deal with.
It is not often that I share a post from someone else's blog, but I came across this particular one from Irene's blog at What Shih Said, which I thought was worth sharing. It is about the difficulties the Taiwanese-born American film director, screenwriter and producer Ang Lee (b. 23 October 1954) has had to face with in the early days of his career.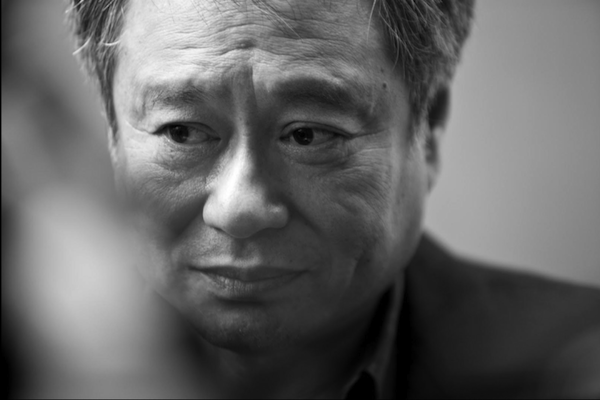 The following touching essay was originally published by Ang Lee in Chinese (provided further below), after his second Best Directing win at the Academy Awards in 2005. The translation goes like this:
"In 1978, as I applied to study film at the University of Illinois, my father vehemently objected. He quoted me a statistic: 'Every year, 50,000 performers compete for 200 available roles on Broadway.' Against his advice, I boarded a flight to the U.S. This strained our relationship. In the two decades following, we exchanged less than a hundred phrases in conversation.

Some years later, when I graduated film school, I came to comprehend my father's concern. It was nearly unheard of for a Chinese newcomer to make it in the American film industry. Beginning in 1983, I struggled through six years of agonizing, hopeless uncertainty. Much of the time, I was helping film crews with their equipment or working as editor's assistant, among other miscellaneous duties. My most painful experience involved shopping a screenplay at more than thirty different production companies, and being met with harsh rejection each time.

That year, I turned 30. There's an old Chinese saying: 'At 30, one stands firm.' Yet, I couldn't even support myself. What could I do? Keep waiting, or give up my movie-making dream? My wife gave me invaluable support.

My wife was my college classmate. She was a biology major, and after graduation, went to work for a small pharmaceutical research lab. Her income was terribly modest. At the time, we already had our elder son, Haan, to raise. To appease my own feelings of guilt, I took on all housework – cooking, cleaning, taking care of our son – in addition to reading, reviewing films and writing scripts. Every evening after preparing dinner, I would sit on the front steps with Haan, telling him stories as we waited for his mother – the heroic huntress – to come home with our sustenance (income).

This kind of life felt rather undignified for a man. At one point, my in-laws gave their daughter (my wife) a sum of money, intended as start-up capital for me to open a Chinese restaurant – hoping that a business would help support my family. But my wife refused the money. When I found out about this exchange, I stayed up several nights and finally decided: This dream of mine is not meant to be. I must face reality.

Afterward (and with a heavy heart), I enrolled in a computer course at a nearby community college. At a time when employment trumped all other considerations, it seemed that only a knowledge of computers could quickly make me employable. For the days that followed, I descended into malaise. My wife, noticing my unusual demeanor, discovered a schedule of classes tucked in my bag. She made no comment that night.

The next morning, right before she got in her car to head off to work, my wife turned back and – standing there on our front steps – said, 'Ang, don't forget your dream.'

And that dream of mine – drowned by demands of reality – came back to life. As my wife drove off, I took the class schedule out of my bag and slowly, deliberately tore it to pieces. And tossed it in the trash.

Some time after, I obtained funding for my screenplay, and began to shoot my own films. A few of my films started to win international awards after that. Recalling earlier times, my wife confessed, 'I've always believed that you only need one gift. Your gift is making films. There are so many people studying computers already, they don't need an Ang Lee to do that. If you want that golden statue, you have to commit to the dream.'

And today, I've finally won that golden statue. I think my own perseverance and my wife's immeasurable sacrifice have finally met their reward. And I am now more assured than ever before: I must continue making films.

You see, I have this never-ending dream."

– Ang Lee, 2006
ANG LEE BOOKS on eBAY
---
If you can read Chinese, the original essay is as follows:
文 / 李安

1978年,當我準備報考美國伊利諾大學的戲劇電影系時,父親十分反感,他給我列了一個資料:在美國百老匯,每年只有兩百個角色,但卻有五萬人要一起爭奪這少得可憐的角色。當時我一意孤行,決意登上了去美國的班機,父親和我的關係從此惡化,近二十年間和我說的話不超過一百句!

但是,等我幾年後從電影學院畢業,我終於明白了父親的苦心所在。在美國電影界,一個沒有任何背景的華人要想混出名堂來,談何容易。從1983年起,我經過了六年的漫長而無望的等待,大多數時候都是幫劇組看看器材、做點剪輯助理、劇務之類的雜事。最痛苦的經歷是,曾經拿著一個劇本,兩個星期跑了三十多家公司,一次次面對別人的白眼和拒絕。

那時候,我已經將近三十歲了。古人說:三十而立。而我連自己的生活都還沒法自立,怎麼辦?繼續等待,還是就此放棄心中的電影夢?幸好。我的妻子給了我最及時的鼓勵。

妻子是我的大學同學,但她是學生物學的,畢⋯⋯業後在當地一家小研究室做藥物研究員,薪水少得可憐。那時候我們已經有了大兒子李涵,為了緩解內心的愧疚,我每天除了在家裡讀書、看電影、寫劇本外,還包攬了所有家務,負責買菜做飯帶孩子,將家裡收拾得乾乾淨淨。還記得那時候,每天傍晚做完晚飯後,我就和兒子坐在門口,一邊講故事給他聽,一邊等待"英勇的獵人媽媽帶著獵物(生活費)回家"。

這樣的生活對一個男人來說,是很傷自尊心的。有段時間,岳父母讓妻子給我一筆錢,讓我拿去開個中餐館,也好養家糊口,但好強的妻子拒絕了,把錢還給了老人家。我知道了這件事後,輾轉反側想了好幾個晚上,終於下定決心:也許這輩子電影夢都離我太遠了,還是面對現實吧。

後來,我去了社區大學,看了半天,最後心酸地報了一門電腦課。在那個生活壓倒一切的年代裡,似乎只有電腦可以在最短時間內讓我有一技之長了。那幾天我一直萎靡不振,妻子很快就發現了我的反常,細心的她發現了我包裡的課程表。那晚,她一宿沒和我說話。

第二天,去上班之前,她快上車了,突然,她站在臺階下轉過身來,一字一句地告訴我:"安,要記得你心裡的夢想!"

那一刻,我心裡像突然起了一陣風,那些快要淹沒在庸碌生活裡的夢想,像那個早上的陽光,一直射進心底。妻子上車走了,我拿出包裡的課程表,慢慢地撕成碎片,丟進了門口的垃圾桶。

後來,我的劇本得到基金會的贊助,我開始自己拿起了攝像機,再到後來,一些電影開始在國際上獲獎。這個時候,妻子重提舊事,她才告訴我:"我一直就相信,人只要有一項長處就足夠了,你的長處就是拍電影。學電腦的人那麼多,又不差你李安一個,你要想拿到奧斯卡的小金人,就一定要保證心裡有夢想。"

如今,我終於拿到了小金人。我覺得自己的忍耐、妻子的付出終於得到了回報,同時也讓我更加堅定,一定要在電影這條路上一直走下去。

因為,我心裡永遠有一個關於電影的夢。

– 李安, 2006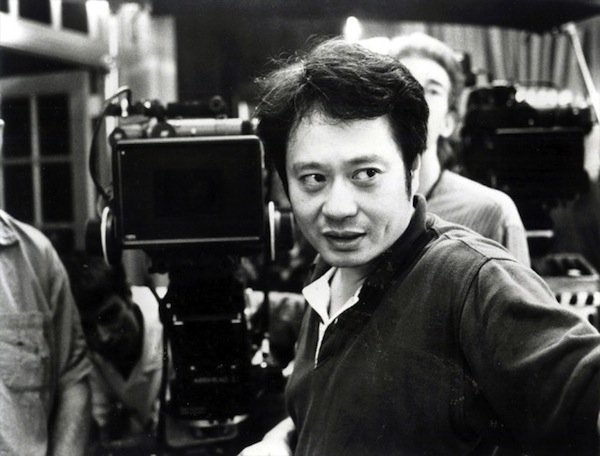 If you would like to share this essay on your blog, please credit the English translation to Irene Shih and her blog at What Shih Said.
You may share this directly on your social network (Facebook, Twitter etc.) by clicking the "Sharing is Caring" links below.
---
ANG LEE BOOKS
TOP MOVIES DIRECTED BY ANG LEE
OTHER WORKS BY ANG LEE