There were many loyal and devoted Hewlett-Packard HP48 series calculator followers in the mid-1990s, and I was one of them. These were Reverse Polish Notation (RPN) calculator models that were so powerful, they were banned for examination use in many UK universities (mine included!). This was a legendary calculator in those days, and few today still rival them.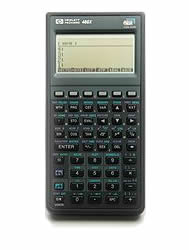 To this day, my HP48GX still sits in my office drawer, although it has been superseded by a new model in the HP50G. Granted, the newer model may be faster in speed and bigger in memory capacity – however, the HP48GX (real one pictured at right) remains as a more solidly-built calculator as many will testify, and I would still occasionally go back to the older model for my engineering calculations.
Many who were good with the calculator swear by the less popular RPN method of calculation implemented on the HP48GX and HP50G. I have since upgraded to the HP50G in real life, but still rely on the HP48 in the form of i48 on the iPhone. All features of the HP48GX, including its versatile unit conversion and built-in Equation Library, are found in the i48.
HP 48 on eBay
---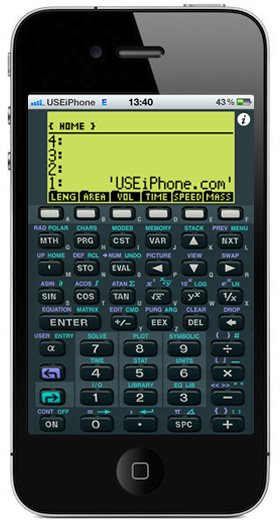 For iPhone users who miss having this wonderful calculator at their disposal, the App Store offers an HP48GX emulator for download. This is listed as i48 and is downloadable as a free app from the App Store (see below). As the real calculator may be considered bulky by some, the i48 will come as a blessing to iPhone owners who still depend on their HP48GX.
To download the i48 calculator for your iOS device, please click the button below:

For Android devices, the app known as Droid48 is available by clicking the button below:

I have two of this HP48GX calculator, as well as the HP48SX, and have listed them in another article – The Devon Buy Collection of HP calculators and Related Articles. Do read that article to discover more about this wonderful calculators.
---
HP CALCULATORS
APPLE iPAD AIR and iPAD PRO
HEWLETT-PACKARD CALCULATORS