You're using your PC and you find that the time and date at the bottom right of your monitor aren't those of today. You open up your favourite internet browser (Internet Explorer, Google Chrome, Mozilla Firefox etc.) and find that there is a security certificate problem with a message such as the following:
There is a problem with this website's security certificate. The security certificate presented by this website was not issued by a trusted certificate authority.
Security certificate problems may indicate an attempt to fool you or intercept data you send to the server. We recommend that you close this webpage and do not continue to this Web site.
This is usually due to the computer's clock being reset to a date or time which is later than the expiry date of the web server's SSL certificate.
If you have used computers for a long time, chances are you would have come across an alert on the monitor upon startup indicating that system battery voltage is low, such as the one shown below.
Low System Battery Voltage Warning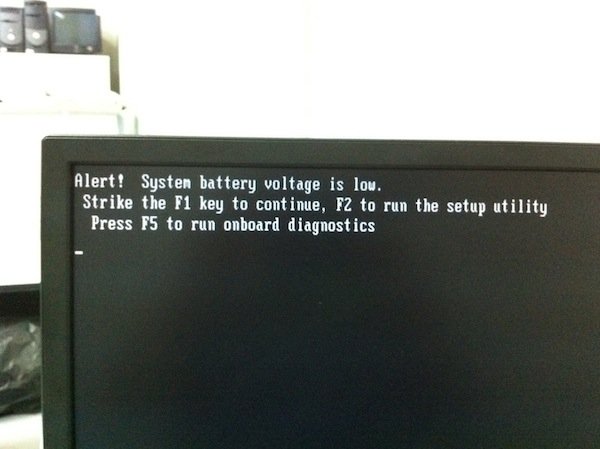 Replacing PC motherboard battery is a simple procedure. Let's go right ahead and replace the system battery.
Replacing PC Motherboard Battery in a Dell PC Tower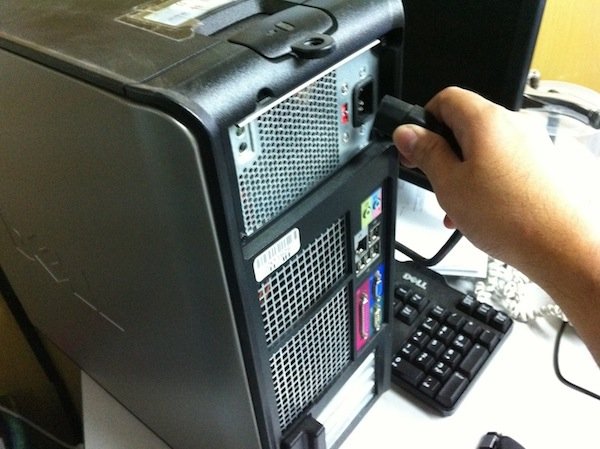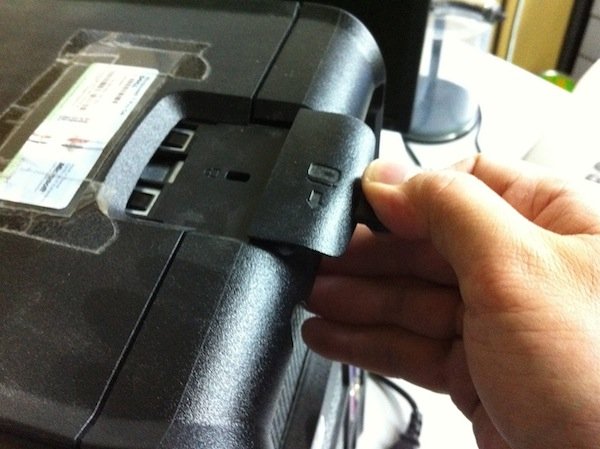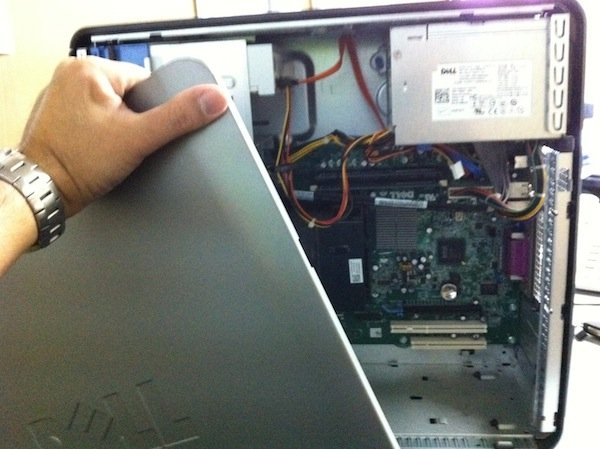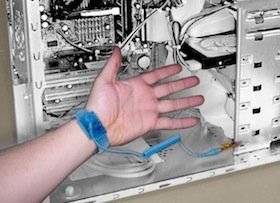 IMPORTANT: BEFORE PROCEEDING FURTHER AT THIS POINT, BE SURE TO DISCHARGE STATIC ELECTRICITY FROM YOURSELF OR YOU MAY RISK DAMAGE TO WHAT YOU'RE GOING TO BE WORKING ON NEXT. THE BEST METHOD IS TO USE AN ANTISTATIC WRISTSTRAP SUCH AS THE ONE SHOWN AT RIGHT. HOWEVER, MOST OF US DO NOT HAVE ONE OF THESE LYING AROUND AT HOME AND SO, YOU MAY ALTERNATIVELY TOUCH A GROUNDED METALLIC OBJECT OR UNPAINTED METAL SURFACE OF YOUR PC CHASSIS. DO THIS AT REGULAR INTERVALS TO ENSURE THAT THE POTENTIAL BETWEEN YOU AND WHATEVER YOU'RE WORKING ON OR TOUCHING IS ZERO.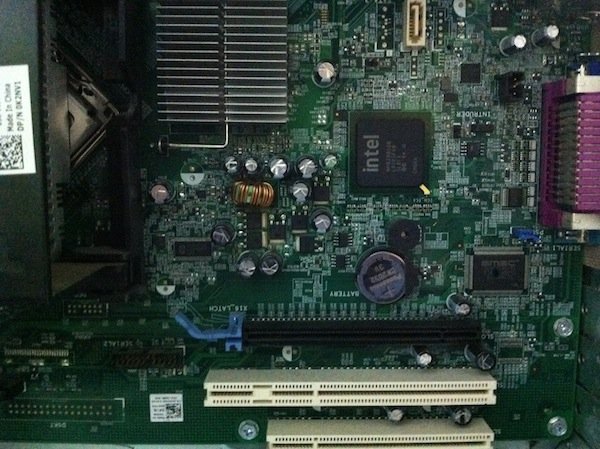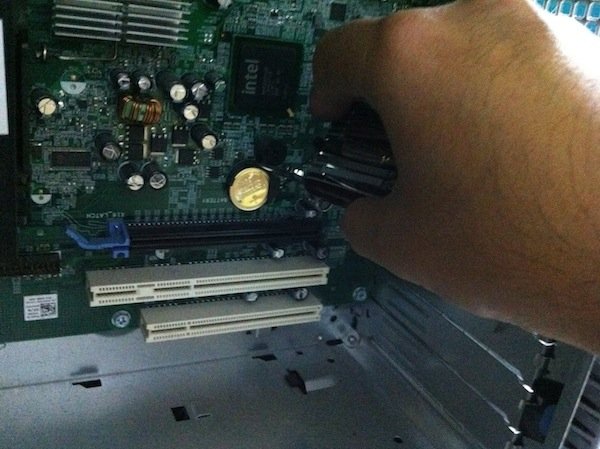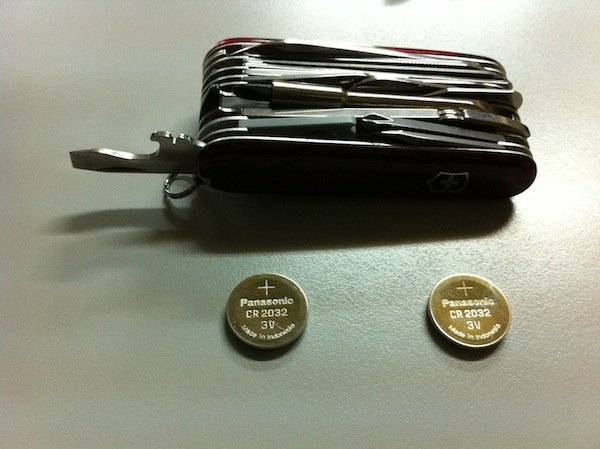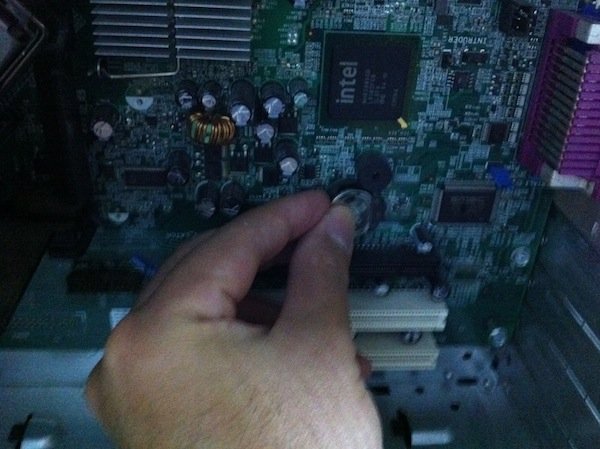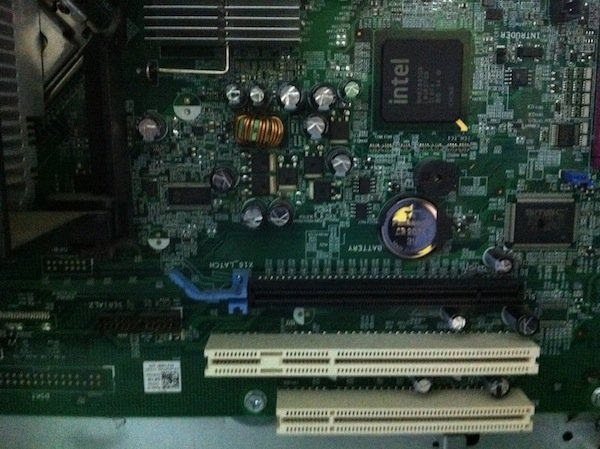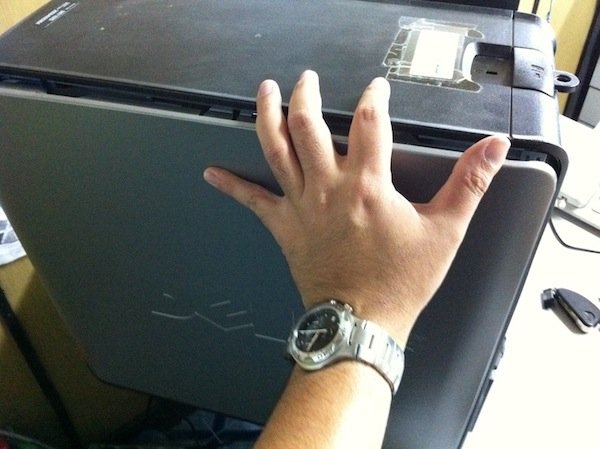 10. Turn on the PC and check that the low system battery voltage alert no longer shows. The computer should now be running fine.
WARNING: BEFORE BUYING ANY BATTERY BELOW, PLEASE FIRST OPEN UP YOUR PC CASING TO CHECK THE BATTERY TYPE IN USE, AND MAKE SURE THAT YOU PURCHASE THE CORRECT TYPE BELOW. THE BATTERY TYPE COMMONLY USED ARE CR2016 AND CR2032, BUT THE ONE ON YOUR PC MOTHERBOARD COULD POSSIBLY BE DIFFERENT FROM THESE AS WELL.
OTHER COMPUTER HARDWARE FIXES:
CR2016 CELL BATTERY – choose only one!
CR2032 CELL BATTERY – choose only one!