PDF (Portable Document Format) was created by Adobe Systems in 1993 and seems to be the default way of sharing documents these days. From technical manuals to sales brochures and weekly reports, PDF is a format which has found its way into the daily lives of practically everyone. As such, a PDF viewer or reader is almost a must in a mobile device.

PDF-Pro is a highly recommended PDF reader for iOS devices. Built on a powerful and proven PDF engine, PDF-Pro by ePapyrus, Inc. is a recommended PDF viewer for iOS devices.
PDF-Pro takes up only 1.9 MB of space and is one of the smallest file sized PDF viewer available on the App Store. Bookmark and table of contents functions come as standard, giving users the ability to browse and access topics within a document quickly.
What is most adored about this app is its file management capabilities by means of folders. Upload from a PC or laptop via a wifi connection is easy and documents can be organised to a hierarchy of folders according to your preference.
PDF Reader for iOS Devices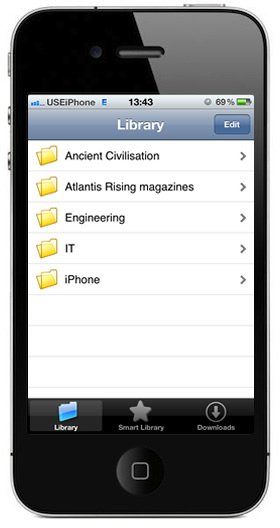 PDF-Pro handles double-byte character languages such as Korean, Japanese and Chinese extremely well, and from test use, documents were found to open and render beautifully and fast.
Zooming in and out is done by the finger pinch, which is second nature to all iPhone users by now. Encrypted documents can also be opened with the correct password typed into the password input window.
Other features include auto-rotation lock to prevent rotation of document view regardless of orientation of the device, language interface support in English, Korean or Japanese, and a Smart Library that automatically sorts files under Recently Viewed, Not Read, or All.
The on-screen title and menu bars at the top and bottom of each PDF document in view may also be removed with a double-tap of the finger on the screen so that the document can be viewed full screen.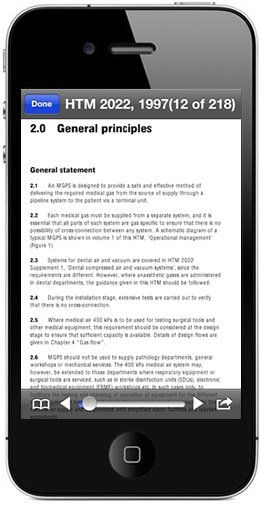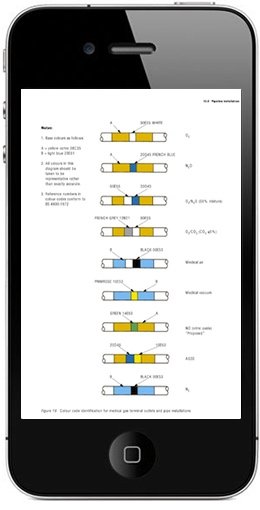 PDF-Pro is available on the App Store for US$2.99 and is a highly recommended paid app for the iPhone, iPad and iPod Touch, especially for those who rely on PDF documents on a regular basis.
SEE ALSO:
---
APPLE iPAD AIR and iPAD PRO
iPHONE-RELATED on Amazon Kindle Store