The following article may or may not be a review of the Black & Decker KS630 Jigsaw but is intended to be an info page with further description, photographs and technical specifications as provided by the manufacturer.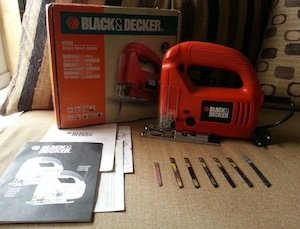 I bought the Black & Decker KS630 Jigsaw because it was on promotion at a special price. I bought this at the same time as the Black & Decker KA175 Sander.
A jigsaw can be handy when it comes to sawing out a large hole in a wooden board, and I have used this a couple of times to saw out openings on kitchen countertops for a stove as well as for a quartz sink.
It is rarely used in my work, but handy to have one around, so much so that I eventually bought a lithium-ion-powered one – the Milwaukee M12 Jigsaw – for cordless convenience and safety.
Cutting a straight line with this saw without a rule or guide can be a challenge.
One must always ensure that the saw blade sits firmly in the guide wheel during oscillation, as it has a tendency to run out and cut off-centre. Hence, this jigsaw does require the user to pay more attention than usual on the workpiece and an above-average steady hand to operate than some of the other jigsaws I have used.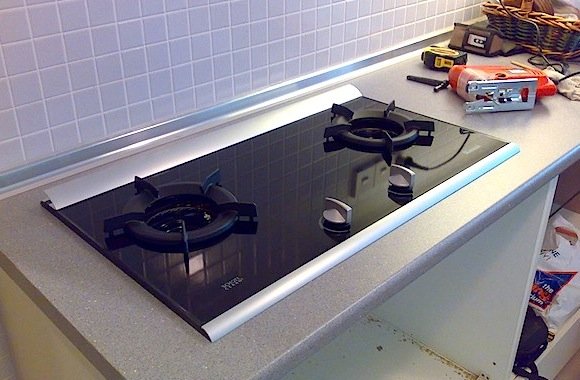 The Black & Decker KS630 uses a U-shank type blade fitting, although I have used T-shank blades without any problem. The specifications given by manufacturer are not very detailed, as listed:
| Specifications | Technical Data |
| --- | --- |
| Power | 370 W max. |
| Blade shank fitting | U-shank type |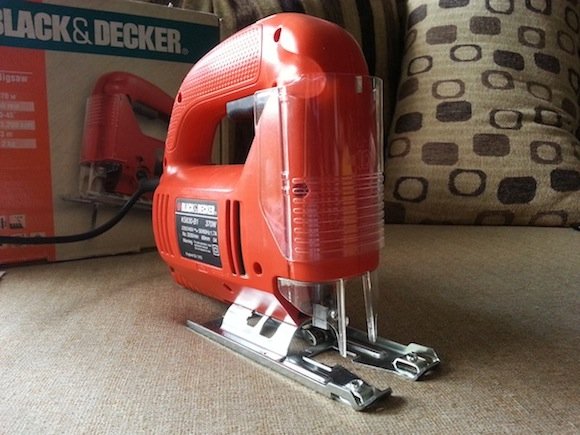 ---
BLACK& DECKER JIGSAWS
BLACK & DECKER POWER TOOLS
BLACK & DECKER JIGSAW
BLACK & DECKER JIGSAW BLADES