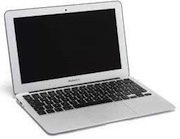 While I have always been happy with my mid-2010 MacBook Pro 13″ for the powerful beast that it is, it can be tedious lugging around a "heavy" machine for short trips to the city or during holidays on an island beach. The time came when I yearned for a lighter but equally powerful machine, and my attention was beckoned by none other than another Apple product – the MacBook Air 11″.
An Impulse Purchase and a Quick Sale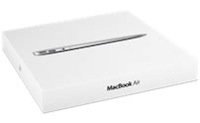 When the time was right, and by "right" I meant when the latest incarnation of the MacBook Air was released some time in June 2013, I scuttled over to an Apple Premium Reseller Store to purchase the highest spec'd MacBook Air 11″ available off the shelf.
It was a 1.3GHz dual-core Intel Core i5 processor machine with 4GB RAM and 256GB SSD storage. On the same day as the purchase, I went online and realised that the MacBook Air could actually be configured to a much higher spec.
I am going to skip the reason for my impulse purchase and the part about how foolish I was without having done ample research (short of kicking myself in the *behind*)…the next thing I did was try to return the mini laptop to the shop, but that led to a dead end as the packaging had been opened.
I immediately placed an ad online for a quick sale, and fortunately was able to find someone who would take it for a few hundred dollars less. 2 days old. My mistake, my loss. Fair enough.
Getting the Real Deal
Having secured cash for the earlier purchase, I went online to place an order for a souped-up version of the same machine – upgrading whichever components which could be upgraded. RAM (Random Access Memory) in the case of the MacBook Air series is onboard, and hence cannot be configured and installed by the user unfortunately. Because of that, I went ahead and ordered the highest upgrade for RAM provided by Apple. In summary, the new MacBook Air carried the following specifications:
Screen: 11.6-inch LED-backlit glossy widescreen display
Resolution: 1366 x 768 pixels
Processor: 1.7GHz dual-core Intel Core i7 (Turbo Boost up to 3.3GHz)
– a RM510 upgrade from 1.3GHz Intel Core i5
Cache Memory: 4MB shared L3 cache
RAM: 8GB 1600MHz LPDDR3 SDRAM onboard memory
– a RM340 upgrade from 4GB
Graphics: Intel HD Graphics 5000
Storage: 256GB Solid State Drive Flash Memory
Camera: 720p FaceTime HD camera
I didn't find the RM1,020 flash storage upgrade from 256GB to 512GB worthwhile, given the current high prices for high-capacity solid state drives, and plan to do this in the future when the prices for such drives fall to more affordable figures.
I also included a RM99 Mini DisplayPort to VGA Adapter cable with this order, a cable which will surely prove useful for connection to projectors for movies and presentations.
Unboxing the MacBook Air 11-inch
Like all other Apple products, the MacBook Air is also presented within an elegant purposefully-designed packaging. Let's get on with the excitement then!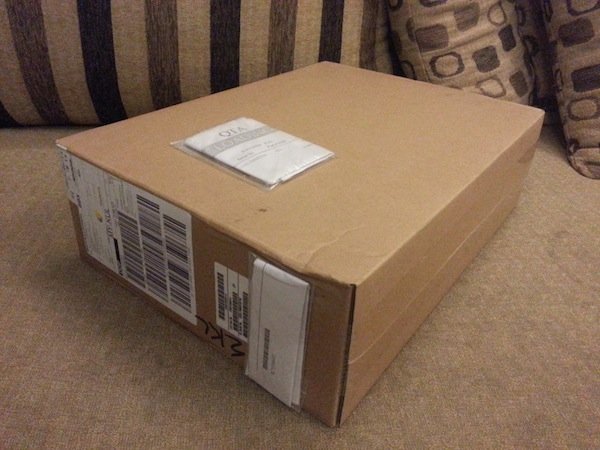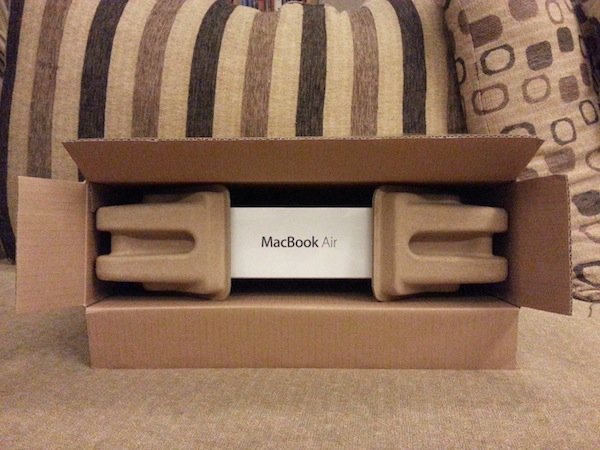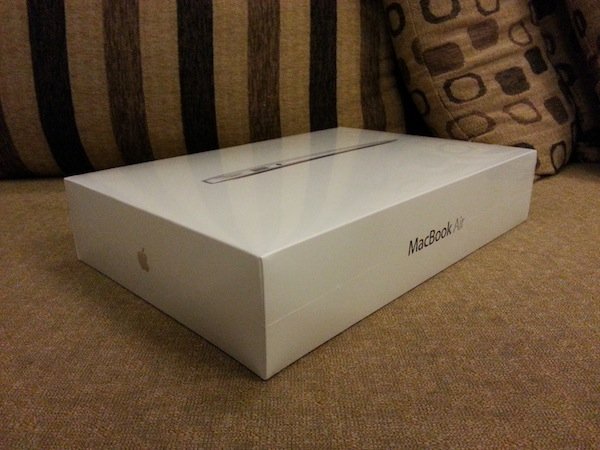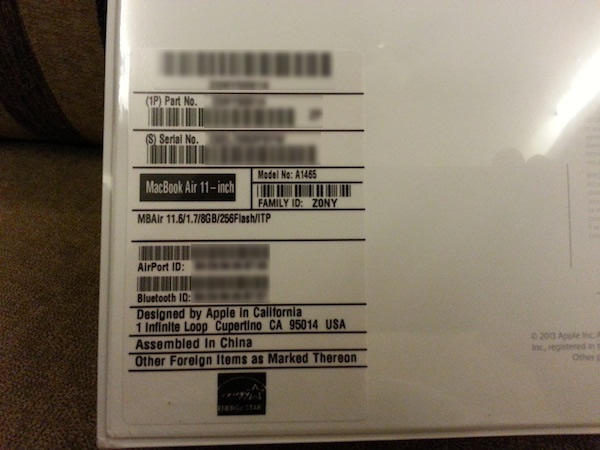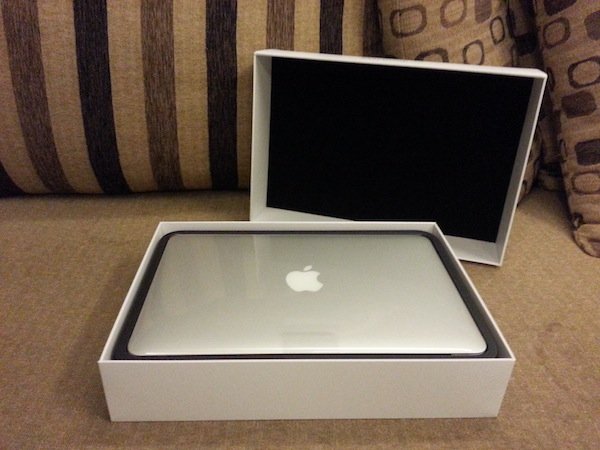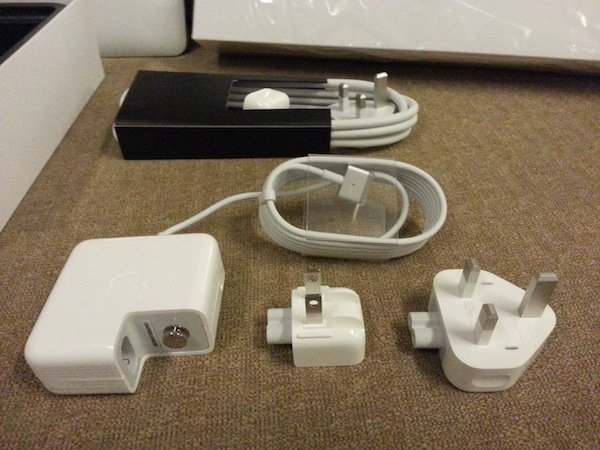 Inspecting the MacBook Air 11″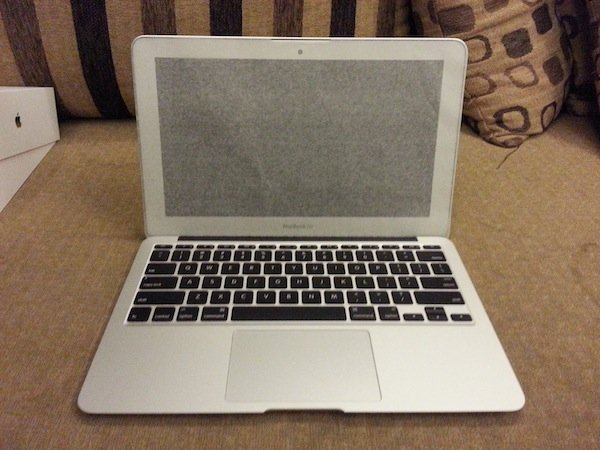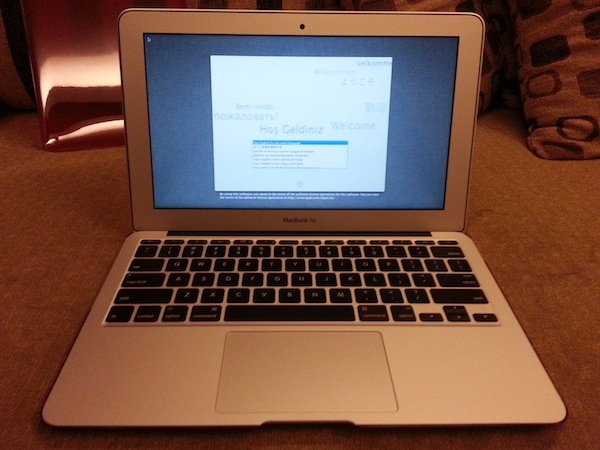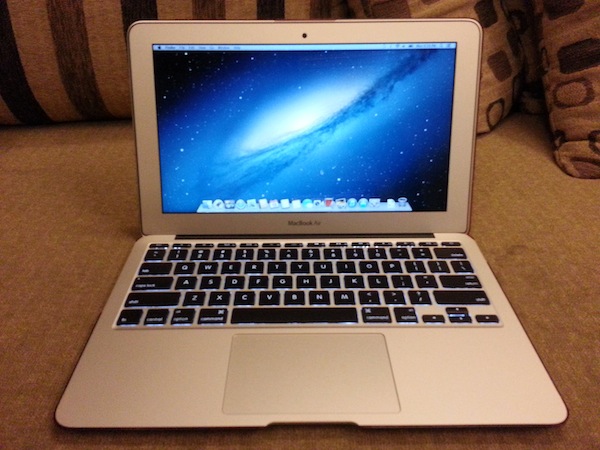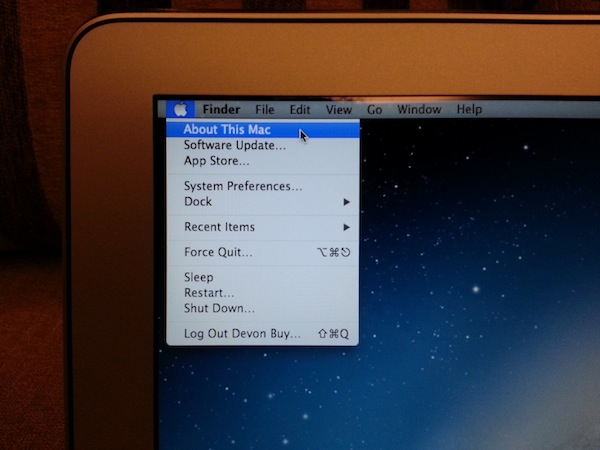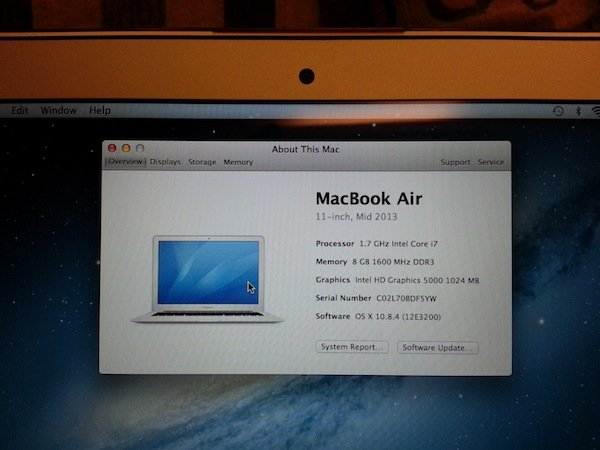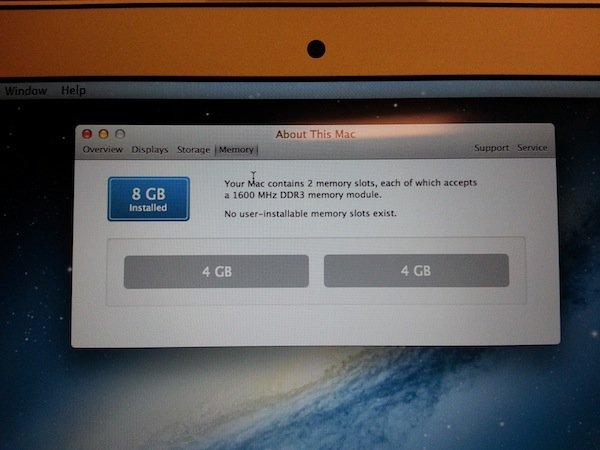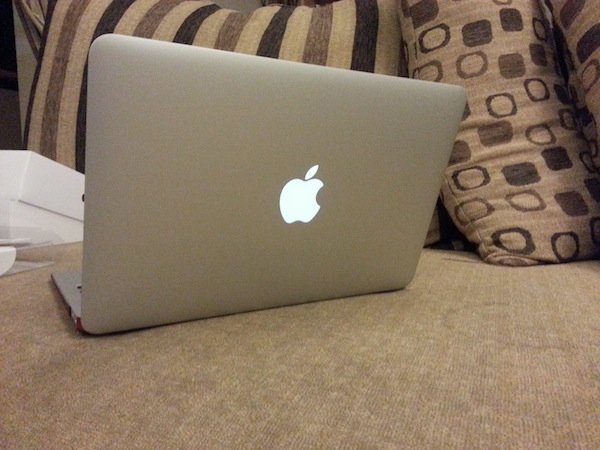 Ports on the MacBook Air 11″
The MacBook Air is far from a desktop replacement, and its portable envelope-thin dimensions is sure to suggest a limit on the number of ports you would find on it. Let's take a look at the connectivity ports on this machine: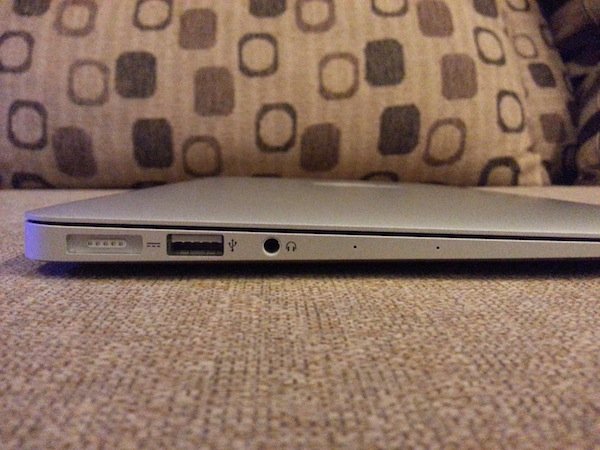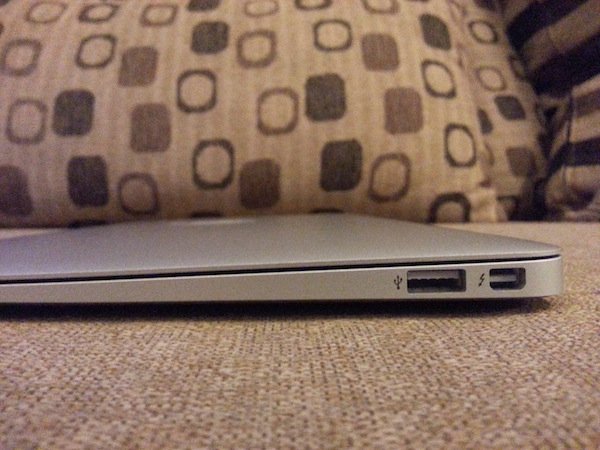 Size Comparison with other Apple Devices
The following photos need no explanation, showing the dimensions of the mid-2013 MacBook Air 11″ in comparison with my other machines: A mind-2010 MacBook Pro 13″ and a 2012 iPad 3 9.7″: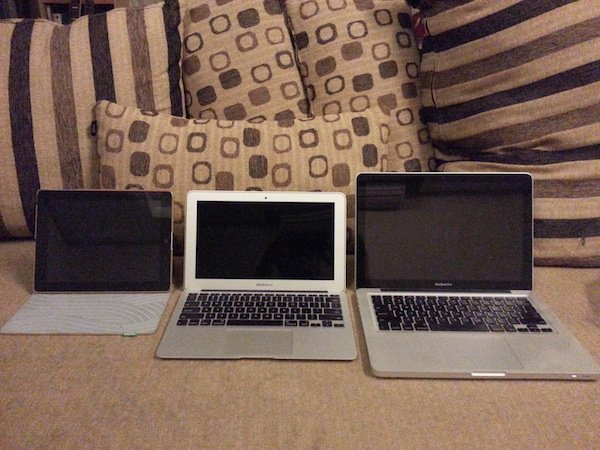 Bundled Software
The following software applications are included with the MacBook Air 11″. As stated on the Apple website, for qualifying Mac computers purchased on or after 1st October 2013, the productivity suite Pages, Numbers, and Keynote are available for free on the Mac App Store. However, OS X Mavericks is required, and downloading these apps requires an Apple ID. The bundled software are: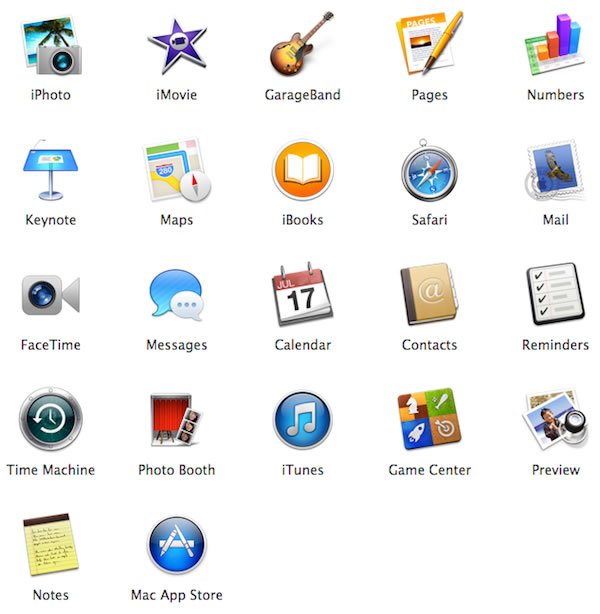 Conclusions

At the customised specifications, this MacBook Air 11″ proved to be an efficient working machine, and not gimmicky as its diminutive size would suggest. Running resource-intensive graphics software such as Adobe Fireworks was a breeze, and other applications opened almost immediately no doubt thanks to the solid state drive. At 1.08 kg (2.38 lbs) and measuring 30.0 cm (W) x 19.2 cm (D) x 1.7 cm (H, at its thickest area), it is truly lightweight and highly portable.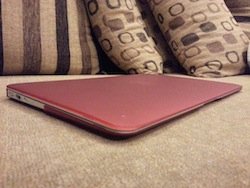 For wireless connectivity, the MacBook Air uses the 802.11ac WiFi protocol, and is compatible with IEEE 802.11a/b/g/n. The MacBook Air also operates with Bluetooth 4.0 wireless technology, which connects to my Magic Mouse, smartphones and other devices such as wireless speakers, tablets, and the Jawbone Bluetooth headset.
The MacBook Air 11″ is powered with a built-in 38 watt-hour lithium-polymer battery, which provides up to 9 hours of wireless web usage, up to 8 hours iTunes movie playback, and up to 30 days standby time, thanks again largely to the highly efficient solid state drive. Sadly, MacBook Air models do not come with Retina Display, at least not at this time. It would have been a much-coveted feature – I waited a long time for it, and decided to wait no more.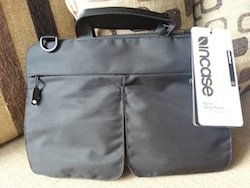 In order to keep the new MacBook Air in pristine condition for as long as possible, it is going to need some form of protection, and I found the speck SeeThru Satin (above) to be the most stylish and comfortable to the touch.
For transporting the MacBook Air around, I use the Incase Sling Sleeve (left), a carry case which doubles as a sleeve designed specifically for the MacBook Air 11″. The Incase Sling Sleeve is an excellent bag which suits my purpose perfectly, and is reviewed here.
UPDATE
My MacBook Air was recently sent in for repairs under warranty, after 6 months of use. Turned out the logic board was damaged. I am not sure exactly what caused this – it affected many owners worldwide, based on my findings in online forums. My friend who bought the MacBook Air experienced the same problem – a MacBook Air 11-inch that kept shutting down on its own, which eventually could not be turned on, even after going through the many reset methods and procedures.
---
MACBOOK AIR DEALS
MACBOOK AIR 11″ and 13″
MACBOOK AIR ACCESSORIES