OmniFocus for iPhone is a feature-rich project and task management for the iPhone and iPod touch. The features of this app is already covered in OmniFocus for iPad, and users interested in getting this version for the smaller screen are encouraged to read about this app here.
"OmniFocus for iPhone is one of the best examples of a great iPhone app that I've seen. The interface is simple, intuitive, and it just lets you get your stuff done."

– iPhone Alley Editors Choice Award 2009
With a simple and intuitive interface, OmniFocus can also be used as a daily to-do task manager as well as a shopping list.
Keep all your agendas in one app with OmniFocus for iPhone, and you will always have all your information and data for home and for work in one app and one device.
And if you do have OmniFocus for iPad, information on both devices can be synced via the Cloud.
Do note that older versions of OmniFocus for iPhone (v1.13 and before) will crash if you use iCloud Capture due to changes to iCloud, and users are urged to update to the latest versions (v1.14 and after).
For those who have not updated their app, a workaround can be implemented by putting your device in airplane mode before launching OmniFocus, and then turning off iCloud Capture in Settings within the app.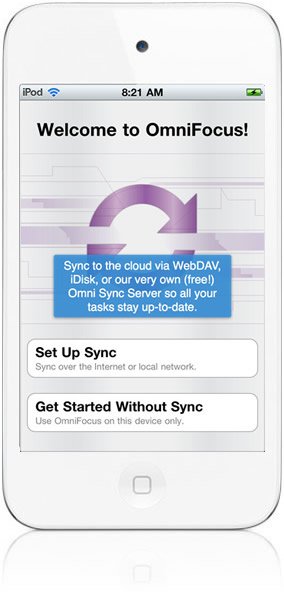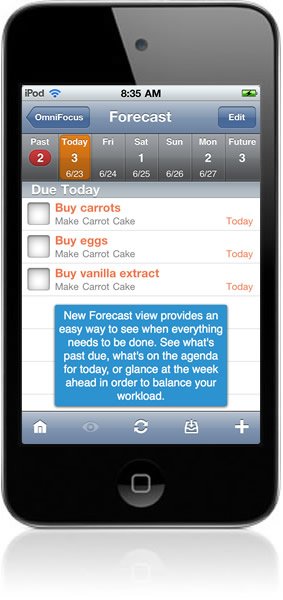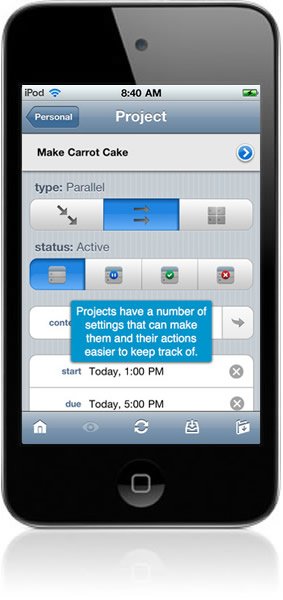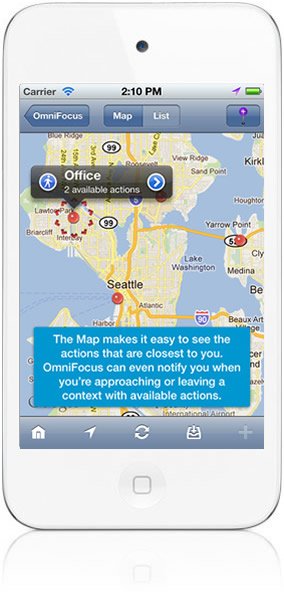 At USD19.99 – half the price of the iPad version – OmniFocus for iPhone can be handy as it is installed in your always-with-you mobile phone. Like its iPad sibling, OmniFocus for iPhone functions just as well. Nevertheless, it performs its duties and intended capabilities as a task management app successfully!
Features:
feature-rich and high capable project and task management app
quick and easy data entry for capturing immediate ideas within a few taps
projects, tasks and folders can be organised into multi-level hierarchy
use maps to visualise geographical proximities of multiple projects within close vicinity
forecast views within the week based on starting and due tasks
set and receive notifications when tasks are due
tasks can be synchronised across other copies of OmniFocus via The Omni Group's free Sync Server or other WebDAV servers
now with Siri integration on the iPhone 4S and compatible iOS devices
free and convenient customer support via email and phone
---
APPLE iPHONE
APPLE iPAD AIR and iPAD PRO
APPLE iPAD AIR and iPAD PRO