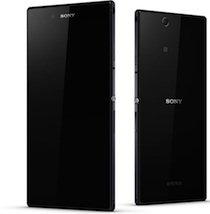 Being an early adopter as far as mobile phones are concerned, it's not very often that I purchase a phone which has been out in the market for some time. However, on this occasion, I bought the Sony Xperia Z Ultra on 1st February 2014, a little over 7 months after its first release on 25 June 2013.
The Sony Xperia Z Ultra is not small – it's a phablet as phablet can be, a true hybrid between a phone and a tablet.
Before going into the details below, it is probably worthy to note that my previous phone was a Samsung Galaxy Note II, just so that it is easy to understand where I was coming from, and my motivating reasons for going with the Sony – which could very well be the same reasons for you.
So, why the Sony Xperia Z Ultra…?
Having used the Samsung Galaxy Note II for about a year, despite its already rather large 5.5-inch screen, there came a sudden desire for a device with a larger screen.
There are many reasons and benefits for a larger screen: for watching videos, for better web surfing and email reading experience, for a more engaging and livelier gaming experience…and most importantly for me, for reading magazines and reference documents in pdf format. I happen to carry a lot of these around on my phone.
For this sole purpose, I had found the 5.5-inch on the Samsung Galaxy Note II to be slightly inadequate and incapable of rendering those pdf pages with good legibility. I have to add though, that images from that camera were remarkable.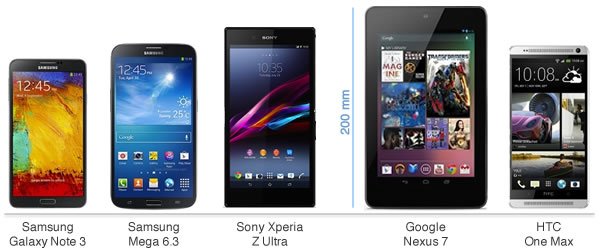 A 7-inch screen would have been ideal, but can be too big for most people pocketability-wise. Size-wise, a 7-inch device was okay for me (I do not wear jeans!), but models available then did not have specifications which I thought were acceptable.
The Samsung Tab 7.0 and its siblings didn't appeal, the Samsung Galaxy Mega with its relatively weaker processor was quite a step down from what I was using, and the closest was a Nexus 7.
The graphics above show size comparison of some other models which were considered. When I came across the Sony Xperia Z Ultra and held it in my hands for the first time, I realised that it had the most ideal dimensions. When tested with text-heavy paragraphs on pdf page, the Sony Xperia Z Ultra's sharp HD screen with high pixel density displayed readable small fonts, and the deal was done.
The Sony Xperia Z Ultra became the device of choice!
The size is perfect for a tablet of a phone – a phablet if you may.
Online, I see some people complaining and giving this device a low score for its size, but really, the Sony Xperia Z Ultra is meant for people who want a device that lies somewhere between a phone and a tablet. Like me. For the purpose it serves, the size is ideal:
Bigger than a not-big-enough 5″-screen phone, and just a tad smaller than a pocket-crunching 7″-screen tablet…
– Devon Buy, on the screen real estate of the Sony Xperia Z Ultra
Comments from the Product Planner and Designers
| | | |
| --- | --- | --- |
| | | |
| Naoe Kaneta | Toshiyuki Ichino | Saki Kanada |
| Designer | Product Planner | Colour, Material & Finish Designer |
| "We wanted to find the perfect aspect ratio, so it would be easy to hold both upright or horizontally, and look beautiful both ways. We also adjusted the connector caps to fit better with the sides, tweaking shape, size and position. The design had to be beautiful from every angle…" | "We wanted people from various background to try it out; advanced users familiar with eBooks and VOD, business users who need higher productivity, and women who wants something that feels like a daily diary. The engineering team newly developed waterproof connector, and changed the design to let water drain out more completely." | "We wanted the black to be as black as possible, and white to also be able to convey warmth, in spite of its pureness. The concept of the 'light' changing with time is woven in all colours. The black represents the darkness at midnight, whilst the white has a warmness of noon virgin snow. Lastly, the purple was from the colour of the twilight purple sky…" |
The Box, and the Unboxing…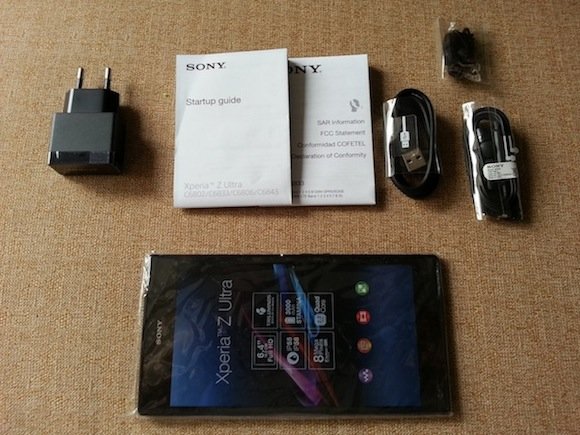 The wall plug USB charger and the microUSB charge cable. Unfortunately, the magnetic charge cable is not included as standard.
More about this in a while…

The package comes with a set of in-ear earphones with medium-sized buds (right), and alternative smaller and larger replacement buds (left). Oh, and a clip too!
Design
The simple minimalist design of the Sony Xperia Z Ultra carries on the aesthetic legacy of the Xperia Z series.
Assembled with tempered glass on the front and rear and surrounded by a sturdy hairline brush-finish metallic frame, it comes in three colours – purple, white and black.
I bought the black, liking it for its very homogeneous looks throughout, from all angles and corners. Large and flat, this svelte piece of machinery resembles a polished slab of black glass!
This blocky appearance took some getting use to, as I was more accustomed to phones with curvier designs, coming from the Samsung Note II before this, and the iPhone 4 before that.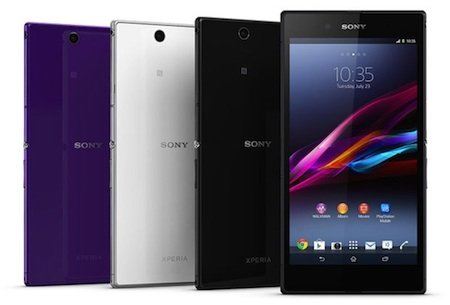 Features
PROCESSOR AND MEMORY
SPECIFICATIONS:

PROCESSOR and MEMORY
2.2 GHz Quad Core Qualcomm MSM8974
Graphics: Adreno 330
RAM: 2 GB
Flash Memory: Up to 16 GB
Expansion Slot: microSD up to 64 GB (SDXC supported)
Google Android 4.3 (Jelly Bean) upgradeable to 4.4 (KitKat)

DISPLAY
6.44″ TFT TRILUMINOS with
Full HD X-Reality for Mobile
Sony Mobile BRAVIA Engine 2
1920 x 1080 pixels
16,777,216 colours
Pixel Density: 342 pixels per inch
Pen input with Stylus or pencil
Capacitive touchscreen with on-screen QWERTY keyboard
Shatter-proof sheet on scratch-resistant glass

DIMENSIONS and WEIGHT
Height: 179.4 mm
Width: 92.2 mm
Thickness: 6.5 mm
Weight: 212 grams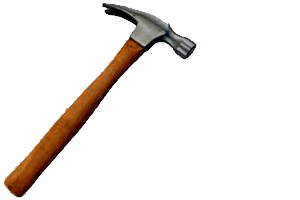 DURABILITY
Ingress Protection: IP55 and IP58

CAMERA
Main Camera: 8.1 megapixel Full HD fast-capture
Sony Exmor RS for mobile image sensor
16x digital zoom with auto focus
HDR, Face Detection, Image Stabiliser, Object Tracking, Picture Effect, Touch Focus etc.
HD video recording (1080p)
Front Camera: 2.2 megapixel Full HD

NETWORK
UMTS HSPA+ 850 (Band V), 900 (Band VIII), 1700 (Band IV), 1900 (Band II), 2100 (Band I) Mhz
GSM GPRS/EDGE 850, 900, 1800, 1900 MHz
LTE (Bands I, II, III, IV, V, VII, VIII, XX)

CONNECTIVITY
WiFi 802.11 a/b/g/n
Bluetooth 4.0
NFC
GPS, aGPS and/or GLONASS
ANT+TM wireless technology to interoperate with bike computers, heart rate monitors, remote control systems and other diagnostic meters
USB 2.0 with microUSB for data transfer and charging
3.5 mm audio jack (CTIA)
DLNA certified
Screen Mirroring
Synchronisation via Exchange ActiveSync, Google Sync and Facebook
Xperia Link
Native USB Tethering and WiFi Hotspot functionality

BATTERY
Capacity: 3,050 mAh
Talk Time: Up to 16 hours
Standby Time: Up to 820 hours
Music: Up to 110 hours
Video Playback: Up to 7 hours
The Sony Xperia Z Ultra runs on a fast and snappy 2.2 GHz Quad Core Snapdragon processor and 2 GB Random Access Memory, making it a smooth operator. Swipes and motions are never laggy, and the device generally felt very responsive. It's a critical factor which adds to the overall user experience.
Truth be told, I was not keen on Sony products after the Walkman and Discman of the early 90s – those were great too, but Sony products thereafter just didn't have a good lifespan, often failing before or just right after the warranty period ended. The Sony Xperia Z Ultra was a turnaround for me. I'm now even considering a Sony VAIO laptop. Just don't tell anyone yet.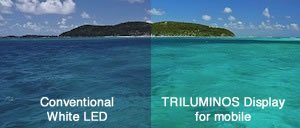 DISPLAY AND GRAPHICS ENGINE
The Sony Xperia Z Ultra features an extremely sharp, bright and clear full HD TRILUMINOSTM Display with X-Reality for mobile – the very latest screen technology developed by Sony for the use in their BRAVIA® TVs.
This is one feature which will catch your eye when you first try this device on for size – the TFT screen offers good viewing angles, and the full HD 1080p resolution pokes fun at many smartphones at 720p resolution currently available in the market.
Text appears crisp, very crisp indeed – so crisp I swear they actually look better than my Retina Display iPad. Not surprising, given the pixel density on the Sony is 342 ppi (pixels per inch) vs the 264 ppi on the iPad. No, I do not have enhanced eyesight that allows me to distinguish the difference, but the experience was just that before I even looked at the figures. It felt good reading text on pdf and websites. No doubt, something you will have to personally try to believe.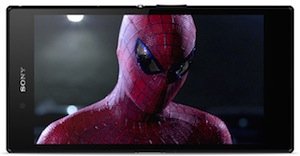 HD videos are equally fantastic. Lines, crevices, facial features, shadows…they are all exceptionally well rendered on the Sony. You really couldn't ask for more – with its generous 6.4-inch screen and impeccable BRAVIA Engine 2, the Sony Xperia Z Ultra is truly the ideal multimedia device. Plus, the capacitive touchscreen registers input not only from purpose-designed styluses, but from ordinary day-to-day non-proprietary graphite pencils!
So why no onboard stylus? I believe Sony did not include a silo to house a stylus within for a cause – to save space. In order to keep the device diminutively thin at 6.5 mm "thick", a dedicated silo and stylus would have to be sacrificed.
The frequency of one using the stylus in day-to-day activity, for most people, was probably also taken into consideration. If you're an artist or a scribbler, you'd more likely buy one and carry around. For most users who do not fall in this category, there's always the ol' faithful Staedtler and Stabilo to depend on. I happen to fall somewhere in between these two categories of users.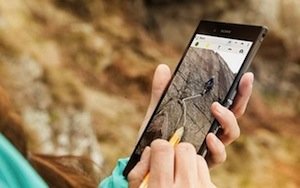 CAMERA
Here is where things get a little ugly.
After all the Cyber-shots and the Alphas, you'd expect Sony to incorporate a great camera into this flagship device. While the camera performs well and definitely better than most other brands under low light conditions, it doesn't produce very good photos under situations with good ambient light indoors. Well-lit indoors and bright sunny outdoors, the camera works great.
Guess something's gotta give, and this was it. What I cannot understand is the omission of a flash. Perhaps this is the same reason as for the stylus, in order to keep the device thin. But if adding an LED flash makes the device slightly thicker to the dimension of its more compact but thicker sibling the Z1, I think that's quite reasonably justifiable.
Most users could use flash for night shots, and the LED adds yet another important feature to the phone – a flashlight, with the right app. Most would certainly agree that these are real-world uses, more so than a stylus.
Maybe it isn't as flagship as one would think. Not by the camera's standard, at least.
NETWORK, CONNECTIVITY AND COMMUNICATION
"…it redeemed itself as far as connectivity and network capabilities go."
If the Sony Xperia Z Ultra fared poorly in its photo-taking abilities, it redeemed itself as far as connectivity and network capabilities go. The newer model which I bought was an LTE device, bringing far superior speeds than its predecessors.
Short for Long Term Evolution, LTE potentially allows data downlink speeds of up to 300 Mbps and uplink speeds of up to 75 Mbps, though in actual tests, these speeds vary between 6 to 60 Mbps. Still, these speeds are more than sufficient and ideal for streaming music and videos over the air.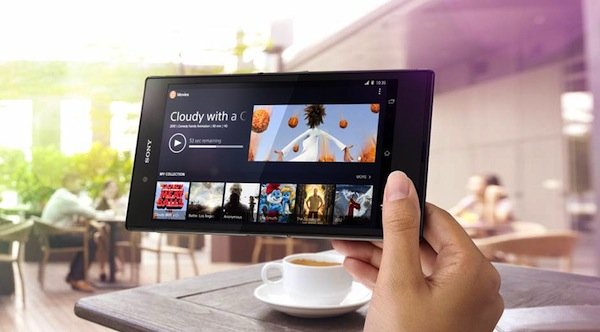 DURABILITY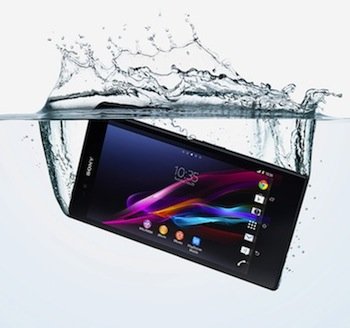 As of June 2013, the Xperia is the only waterproof smartphone with Full HD display outside of Japan on global distribution. With an Ingress Protection Rating of IP55, it is protected from dust as well as water jets, and at IP58, it can remain submerged in water at a depth of 1.5 metres for 30 minutes and remain functional after that.
So, is this waterproof ability really just a gimmick or does it really add to its advantage? For those who enjoy watching movies or listening to music while soaking in the bathtub, this is indeed a plus. For those who are tired of iPhones getting damage from moisture, this gives a peace of mind.
For me, I love walking in the rain and sometimes find myself at work at construction sites, and so it is an advantage to be able to use the phone out in adverse weather.
Also, I usually bring my phone into the shower with me, so missed calls during bath time are a thing of the past with the Sony Xperia Z Ultra! Yes, I have picked up calls and carried a conversation whilst in the shower quite a number of times now… 😊
My own Underwater Test
I brought the Sony Xperia Z Ultra to a swimming pool for a quick dip to see how it performs.
| | |
| --- | --- |
| The Sony Xperia Z Ultra just about to take a dip into the water… | …and in it goes. Everything seems fine! It remains working underwater. |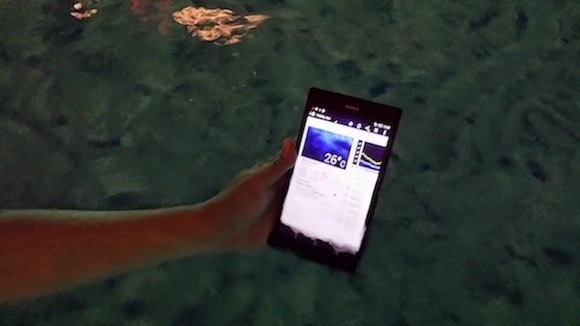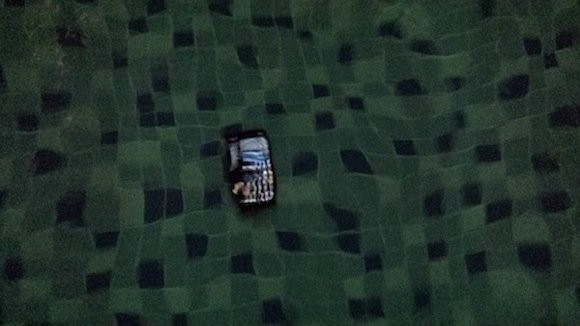 Investigating the Ports on the Sony Xperia Z Ultra
Left edge of the device, where the covered microUSB port and exposed magnetic charging contacts are found.

The right side of the device with the 3.5 mm audio jack, covered microSIM and microSD slots, sleek power button and volume rocker buttons.

The microUSB port may be used for both charging or data transfer. However, for the waterproofness of this device to work, the port must remain covered. To prevent premature damage of this cover and seal, it is advised that this port be used as infrequent as possible. Since charging the phone is almost a daily affair, it is better to use the exposed magnetic contact for charging purposes (see next photos).

Magnetic charge cable is sold separately and is almost a must-have accessory!

The magnetic charge cable in use – the better way to charge the Sony Xperia Z Ultra.

On the right edge of the phone, use a fingernail to lift the microSIM port cover open.

With the fingernail again, pull out a white label from within the microSIM slot.

This side of the label shows, amongst other things, the production batch date of this device. Here, 13W39 means Year 2013 Week 39.

Flip the phone around and the other side of the label states the model, type and FCC ID numbers. Just so you know there's a label.

With the phone facing up, use the fingernail again to pull the microSIM tray out.

Pull the microSIM tray all the way out from its slot in the device.

Place the microSIM on the tray…

…and push it back all the way into the slot.

While the port is open, might as well insert a microSD card. Here, I'm using a SanDisk 64GB for Android devices.

Notice that there is no cover for the 3.5 mm audio jack. The device remains waterproof without the need to seal this port.
Get It On eBay
---
Charging the Sony Xperia Z Ultra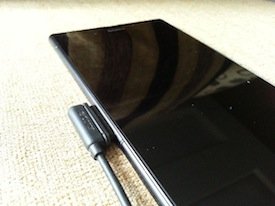 There are two ways to charge the Sony Xperia Z Ultra's 3,050 mAh battery.
Out of the box, the bundled microUSB cable could be used to charge the device via the USB 2.0 port located at the top-left edge of the device.
As mentioned earlier, this may not be the best way to charge the device, simply because it requires the removal or opening of the cover which keeps this USB port sealed for the phone to be waterproof.
For most people, charging the phone is a daily affair, and repeated opening and closing of this port cover over time would likely lead to premature damage to the seal. It is thus best to refrain from opening this port repeatedly, and instead charge the phone using the magnetic contact charge cable connected to the middle left edge of the device (as shown at right). You could also use a magnetic cradle (see links below or click here), but these magnetic accessories are sold separately. I would definitely recommend buying either or both. I bought both…in multiple of 5 and 3 respectively.
| | |
| --- | --- |
| Get the Sony Xperia Series Magnetic Charging Dock DK30 for convenient charging. This cradle will recharge your Xperia Z Ultra while at the same time, allowing you to continue enjoy browsing the web or watch downloaded content and videos. See links below. | The Sony SmartWatch 2 SW2 can link to the Xperia Z Ultra via Bluetooth, providing a 1.3-inch touch panel on your wrist to control your device's operation in the pocket – visual and vibration alarms to notify for incoming emails, Facebook status updates, audio player control and more! |
Gaming, anyone…?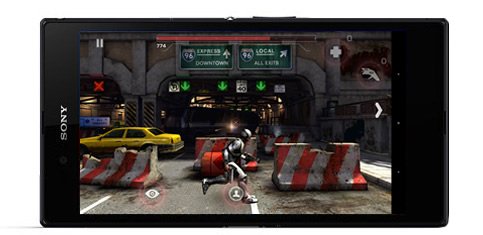 Honestly, I'm not a big fan of games on mobile devices, or any other platform for that matter. I'm not really a games person.
However, on the Sony Xperia Z Ultra, I play only one game (hint: see screenshot above) – no prizes for correctly guessing which game – and the large screen helps in many ways to make the game more engaging.
I won't delve into details here given my lack of clocked hours on games on this device, but I'll let you know that the Xperia Z Ultra allows a diverse selection of high-quality games from PlayStation® Mobile to be run on this device, bringing the exciting world of the PlayStation® to your daily portable communication device.
It is no surprise, considering the PlayStation® Certified license program is an offering by Sony Computer Entertainment themselves.
Media Applications on the Sony Xperia Z Ultra
Just watch the following video:
Real World Use and Conclusion
After using the Sony Xperia Z Ultra for almost two months, I must say this device leaves little else to be desired – it is an excellent device that is a true joy to use.
If I could make a wish list for this model, I would ask for an LED flash and an infrared (IR) port. A flashlight on the phone would be handy, and I have always loved devices with the capabilities to act as a remote control (says a little about what a control freak I am!).
The Sony Xperia Z Ultra actually has the capability for this, but works over LAN rather than via the old-fashioned IR.
USAGE IN WET CONDITIONS – TO AN EXTENT
"…every drop of water from the shower that hits the screen register itself as a keypress."
The Sony Xperia Z Ultra works and remains functioning in water. However, in water, the touchscreen does not register keypresses.
Things get more complicated when used under the shower – every drop of water from the shower that hits the screen registers itself as a keypress. Despite its ability to work under a water jet or submerged in water, typing a message or engaging in an app dependent on thumb- and finger-keypresses under a shower (or moderate rain) will prove to be futile in effort.
Nevertheless, with the screen off when placed over the ear, you will still be able to use and enjoy talking on the phone while being in the shower. Trust me – I have done that many times!
Get It On eBay
---
POWER CONSUMPTION – ALL IN A DAY'S WORK…AND THEN SOME!
I get by through a day plus with a single charge, depending on usage. On normal days when I start my morning with a full charge at 100%, I usually return home from work at about 8 pm with 60% charge, sometimes 70% remaining.
I must say an average of about 30-40% of daily use during working hours is pretty good.
"The only disappointment was the camera…"
The Sony Xperia Z Ultra is overall a remarkable device, and rekindled my interest with Sony products again after over two decades.
The only disappointment was the camera, and I hope Sony will improve on this in the next incarnation of the Xperia Ultra series. The Z1 Ultra, perhaps?
UPDATE: True enough, the microUSB port cover did eventually become a waterproof breach, when water went in during a shower session. This incident happened during one of my travels in Singapore, and I usually leave the magnetic charge cable at home and bring along the more universal microUSB charge cable instead, as that could be used for a variety of other devices. I must have left the port cover slightly open, and didn't push it in all the way after a charge. The damage is shown here.
---
SONY XPERIA SMARTPHONE
SONY XPERIA Z ULTRA – Cases and Accessories