Killing two birds with one stone? What about killing a few pigs with one bird while you're at it? Meet the wrath of birds of variety here, and you will never look at birds the same way again!
The story goes: The survival of the Angry Birds is at stake. Dish out revenge on the angry pigs who stole the Birds' eggs. Use the unique destructive powers of the Angry Birds to lay waste to the pigs' fortified castles. Angry Birds features hours of gameplay, challenging physics-based castle demolition, and lots of replay value. Each of the 225 levels requires logic, skill and brute force to crush the enemy.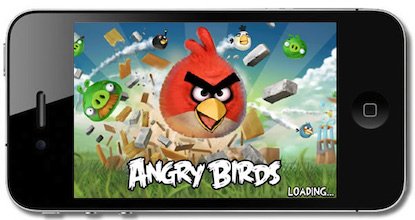 "Addictive, engaging and thrilling gameplay with numerous levels and a variety of ways bad-ass birds take out pigs with aplomb in kamikaze style!"
Angry Birds is a relatively recent game for the iPhone, iPod Touch and iPad, featuring 225 levels with leaderboards, achievements, and Facebook and Twitter integration.
In this game, you decide how a variety of birds at your disposal should cause mayhem on pigs arranged and sheltered in a myriad of ways.
Each specie of bird attacks in different ways and manner, and you decide where, when and how they react with a tap on the screen after they are launched from a catapult. There is a lot of physics involved, and in most cases, quick reaction and hand-eye coordination and timing.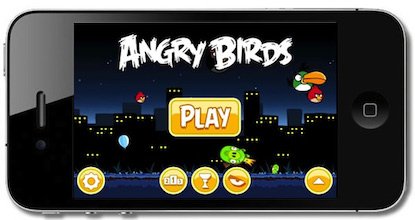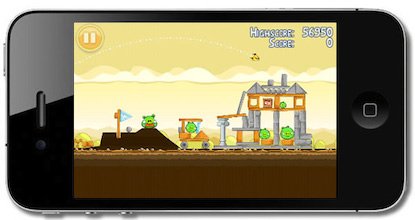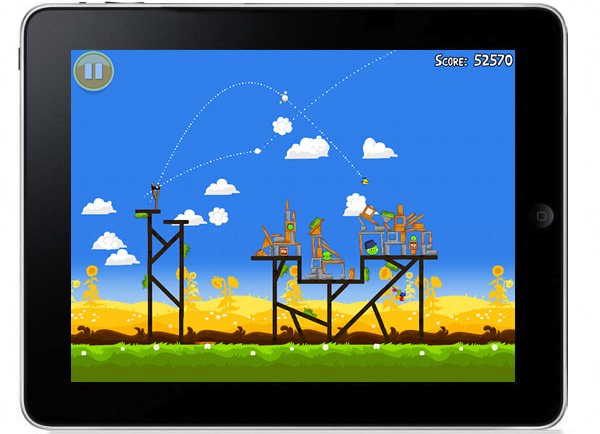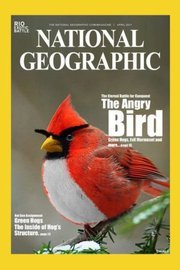 Angry Birds for the iPhone and iPod touch is set at a very reasonable price of USD0.99 and gives exceptional value for its numerous levels, astounding variety and engaging gameplay. It is thrilling and addictive, and be warned – it can keep you going for hours. It garnered #1 iPhone Paid Game in, well…too many countries to even bother keeping count. And now, Angry Birds HD is also available for the iPad, bringing the same excitement and thrill to the larger screen for USD4.99.
Features:
225 levels, creative and engaging gameplay
addictive and keeps you going for hours
different levels of achievement depending on how pigs are annihilated and scores garnered at the end of each game level, giving lots of replay value
creative variety of attack tactics from different species of birds
Download Angry Birds from the App Store by clicking the button below.

SEE ALSO:
---
APPLE iPAD AIR and iPAD PRO
iPHONE-RELATED BOOKS on Amazon Kindle Store