If you have used TripAdvisor online on your desktop, then using TripAdvisor on your iOS device becomes a natural progression.
TripAdvisor Hotels Flights Restaurants is a free app to help you plan your holiday or business trips. With over 60 million reviews and opinions by travellers and app users, you will find the best venues to eat, sleep and frolick at your destination.
TripAdvisor is intuitive and simple to use, as you launch it to help you find hotels, eateries and local attractions in any destination. Some of these places are accompanied by photographs taken and uploaded by other users of this app, and restaurants are rated accordingly, effectively making TripAdvisor like a place of community amongst travellers.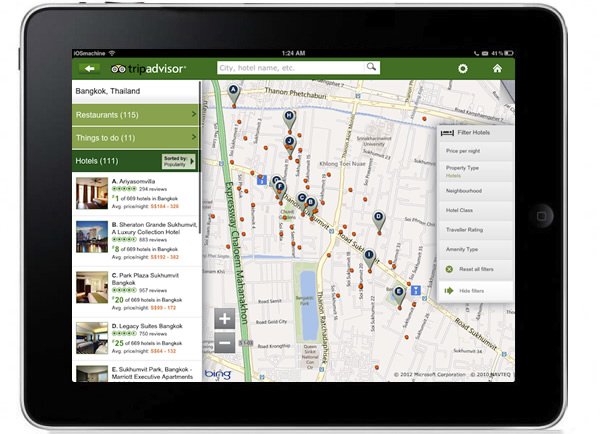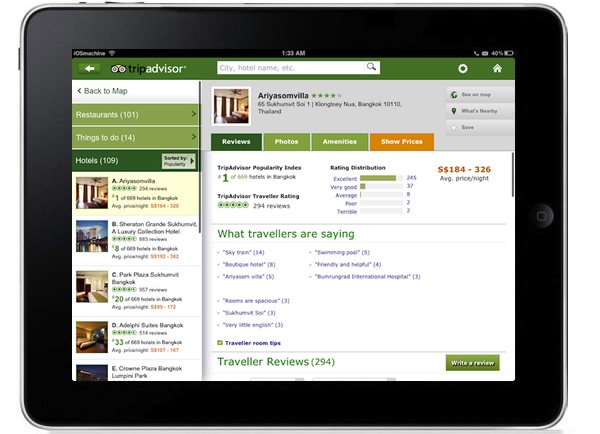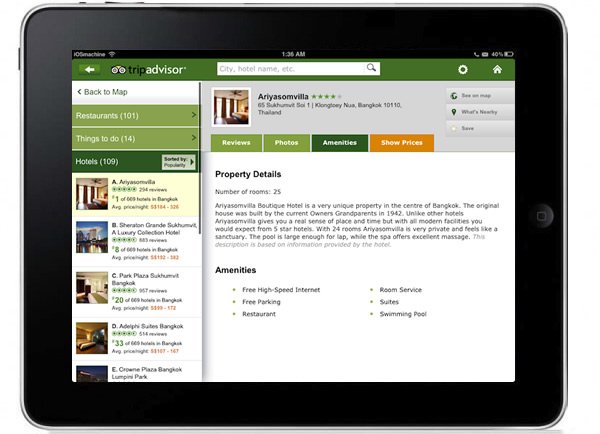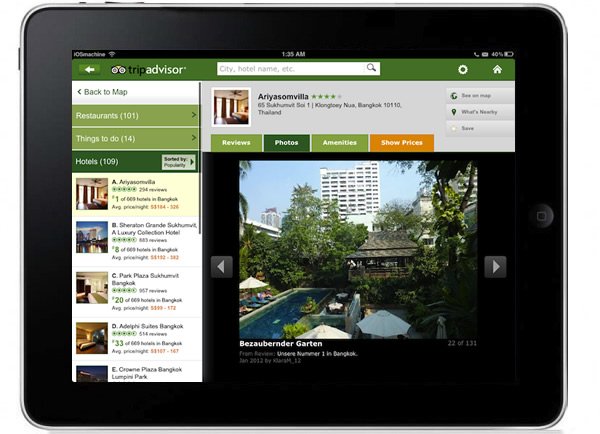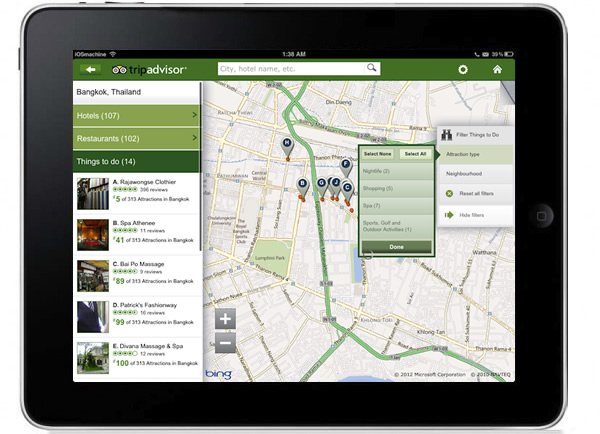 TripAdvisor also uses GPS effectively, with its Near Me Now feature to help you discover options and attractions within close proximity of your current GPS location, or based on any address you enter. This essentially allows you to plan your trip before you leave, which is actually what TripAdvisor is all about. Also the better way, to reduce on unnecessary roaming charges, unless free wifi hotspots can be located (hint: using Wi-Fi Finder) at your destination, or consulting TripAdvisor via roaming 3G is deemed necessary.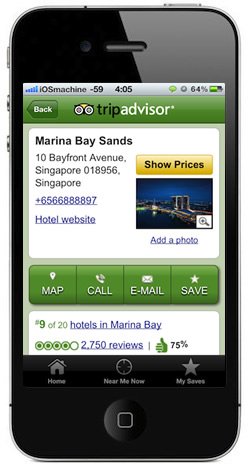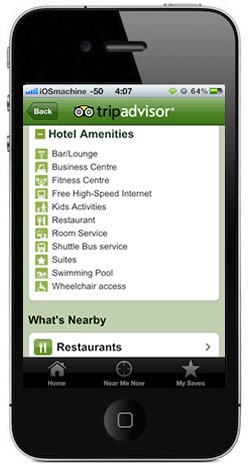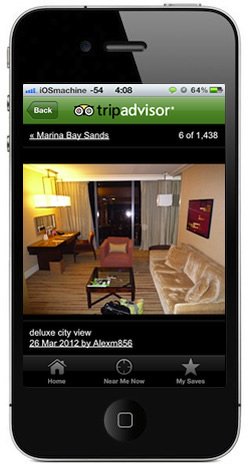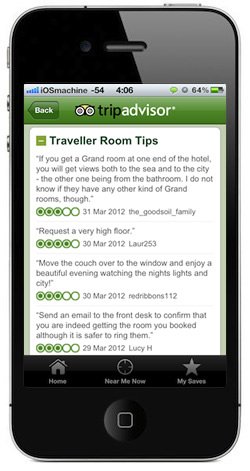 TripAdvisor is highly recommended as a free app with a wealth of information for the prudent traveller, and garners a 5.0 rating. It is compatible with the iPad, iPhone and iPod touch, requiring iOS 6.0 or later. Just be sure to be careful with roaming charges, and plan your trip with this app as much as possible before leaving the country.
Download TripAdvisor on the App Store.
Pros:
all-encompassing app to help you plan your perfect trip
over 60 million reviews and opinions by travellers and other app users
Find the best places to eat, sleep and play in any destination
use maps, known addresses and GPS with Near Me Now feature to discover attractions and other options within close proximity
view millions of photos taken and uploaded by other users to get an idea of what to expect at your destination
read traveller tips left by other users for a more rewarding stay
hotels, restaurants, eateries and other attractions are rated for your reference
free and easy to use
Cons:
users have to be careful when launching this app in a foreign country as roaming charges may apply – remember to use wifi where possible.
---
APPLE iPAD AIR and iPAD PRO
APPLE iPAD AIR and iPAD PRO